JackpotCity Online Casino's Top 10 Weird Bets
Source: call me hangry/Unsplash
At JackpotCity, the home of New Zealand online pokies, we've been researching bizarre bets from home and overseas to create our own top-ten list of the strangest and funniest novelty bets of the moment! For this list, we have scoured through betting sites all over the world to see what kind of novelty bets are available right now and while we were there, we noted down the weirdest bets from the past few years! Current bets are given the top spots on our list.
If there's something you'd like to place a bet on that you can't find at your local bookie's or online, remember that many top betting sites now allow you to request personalised bets. But this is something the NZ TAB still doesn't offer. To learn more about what online casinos have to offer players, check out our article here.
1. North and South Korea to reunify by 2023
One of the current bets you can place online is of North and South Korea reunifying before 2023. While not as crrrr….aaaaazzy as some other bets on this list, the likelihood is fairly low considering the drastic cultural differences and political ideologies of these two states: one highly developed and open to the outside world; the other entirely cut off from the outside world and under repressive state control. Might the two states reunify as a single sovereign state recognised by the UN before the end of 2023? Highly unlikely unless a dramatic event takes place first. The odds online are currently 2/1.
2. UK to re-join the EU as a full member before 2026
Would you believe it? You can already place a bet on the UK re-joining the European Union! After all the headaches and heartbreaks of Brexit, could anyone in the UK really put themselves through all of that again? While Scotland is fairly likely to give it a go at some point, I can't imagine anyone in England or Wales will even want to hear the word "Brexit" or "EU" again for several decades. The current odds for this bet are: No 1/33 and Yes 10/1.
3. The next James Bond will be….?
The coveted role of James Bond is up for grabs again. Daniel Craig was supposed to step down from playing Bond after the film Spectre was released, but that turned out to be a flop. Not wanting to leave on a low note, Craig decided to make another film in the Bond series: No Time to Die. With a fantastic final Bond movie under his belt, Daniel Craig has finally left the franchise for good. Leaving one question on everybody's lips… Who will replace him? If you think you know the answer, you can now bet on it. Here are the odds: Rene Jean Page 1/1, Tom Hardy 9/4, Luke Evans 9/4, James Norton 10/3, Sam Heughan 9/2, and Tom Hiddleston 5/1.
4. Donald Trump to win the Nobel Peace Prize in 2021
There are currently 329 candidates for the Nobel Peace Prize in 2021, including 234 individuals and 95 organisations. Neither the names of the nominators or the nominees can be divulged for another 50 years, so the list of nominees remains a total mystery! But that doesn't mean you can't bet on someone. The odds on the next winner of the Nobel Peace Prize in 2021 on 12/03/2021 (bookies.com): the WHO 1/1, Alexei Navalny 10/1, Greta Thunberg 12/1, Bill Gates 16/1, Jacinda Ardern 16/1, Joe Biden 16/1… and skipping down the list a little, Black Lives Matter 33/1, Pope Francis 33/1, David Attenborough 33/1, and Donald Trump 33/1. Black Lives Matter and Donald Trump have the same odds… weird.
5. Bet on Nathan's hot dog eating contest
Every 4 July in the United States, Americans gather at Coney Island in New York to celebrate Independence Day and the creation of the hot dog, which was invented here. The contest has been running since 1972 and the hot dog stand itself has been on Coney Island since 1916. Under pre-pandemic conditions, the eating contest attracts at least 35,000 people and each year bookies around the world accept bets on the outcome. The long-standing winner of the hot dog eating contest, Joey Chestnut, is described as an "unstoppable force". In fact, Chestnut is such a legend in hot-dog eating circles that in 2020 the odds of him winning were -1400. In the women's competition Miki Sudo was also a firm favourite with odds of -1400. Over/Under betting options are also a popular choice. For the men's contest the odds are Over 73.5 hotdogs +120; and Under 73.5 hotdogs -160. For women, the number of hotdogs is slightly lower: Over 40.5 hotdogs -230; and Under 40.5 hotdogs +160.
6. Think it's the end of the world? Don't bet on it!
By far the strangest bet you can make is betting on the end of the world. The phenomenon was in full swing back in 1999 just before the dawn of the new millennium. The timing makes sense, but it still doesn't explain why anyone would bother making a bet if they truly believe the end is nigh. In 1999, the bookies at William Hill in the UK offered several different types of bets related to Armageddon. They offered odds against civilisation being destroyed by mass suicide of 100,000,000/1; destruction by alien life forms of 500,000/1; floods 100,000/1; asteroids 50,000/1; famine 25,000/1; and war 1000/1. A PR officer from William Hill even told a Guardian reporter that many people were placing very specific bets about the end of the world: "One man placed £1 on a 1,000,000-1 bet on the world ending on August 11, 1999, at 12.50 pm, while we gave another odds of 6,666,666-1 that it would end at 6 pm on the sixth day of the sixth month this year". He then added: "I would estimate that we would get at least half a dozen of these bets every week".
Since nobody can ever win a bet about the end of the world as we will, in theory, all be goners, placing a bet on Armageddon equates to a donation to your bookie. Online pokies are a better way to use your expendable cash. You could win something and still live to enjoy it. Or why not put the money aside and save up for an NZ casino-themed wedding.
7. Bets on alien life being proven in 2019
Back in September 2019, Facebook users began to hype up an event called "Storm Area 51, They Can't Stop All of Us". Many people in America believe the theory that the United States Air Force has been hiding extraterrestrials in Area 51 since the mid-20th century. Paddy Power, an Irish bookie, jumped on the bandwagon by offering odds that proof of alien life would be found by a certain date. The odds they offered in 2019: "When will alien extraterrestrial life be proven? In 2020 or later at 1/10, or in the year 2019 at 5/1.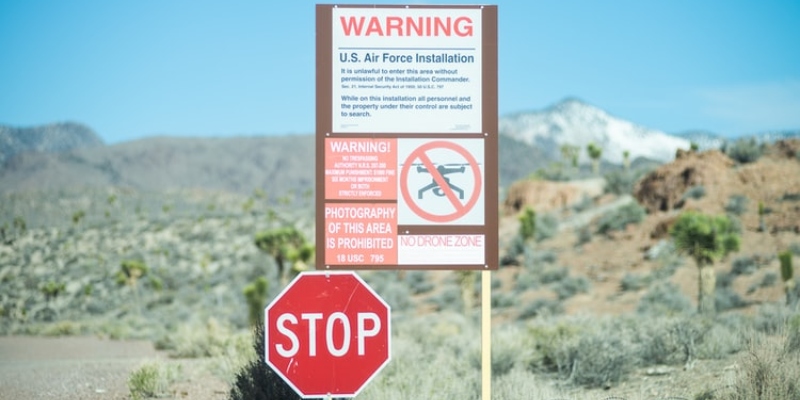 8. Elvis found alive and wel
In 2017 a punter made a bet (on Paddy Power once again) that Elvis would be found alive before the end of the year. He placed £25 on a bet with 2000/1 odds and another £300 pounds on a 1000/1 bet. The punter was so insistent on placing these bets that he even had the bookies wondering whether he might be on to something. If he had been right, he would have won £350,000. But unfortunately, he wasn't. Maybe next year? Perhaps, this particular punter was relying on the photo circulating in January 2017. The photo features an overweight man with a fluffy white beard at Presley's annual birthday tribute. If you look at the photo, you'll see it has just as much chance of turning out to be the real Santa Claus.
Why would anyone still think that Elvis is alive? There is a rumour that many things were missing from the inventory of Elvis's estate, including an aeroplane! Maria Columbus, former president of the Elvis fan club explains: "A plane was missing. He was listed as having six or seven pieces of jewellery - I'm sure you know Elvis had more jewellery than that! […] No photographs of his mother listed. None of his daughter". Weird, but could there be another explanation? Probably.
9. Bet on the next pope being an atheist
Papal betting is an age-old tradition in Italy and is still a thing today. Betting on the pope is a novelty, but betting on a famous atheist becoming the next pope, well that's weird! Richard Dawkins is a British evolutionary biologist and author of The God Delusion, published in 2006. In the past Paddy Power has offered odds of 375/1 on Richard Dawkins becoming pope and 500/1 on Bono of U2 becoming pope. Since you never know when the next opportunity to bet on a new pope will arise, in the meantime, you can play online pokies instead.
10. Another coffee cup in Game of Thrones
There were quite a few bets available on the Game of Thrones series while it was still in production. Later in the series, Ladbrokes UK was taking bets on "who would sit on the Iron Throne". But one of the funnier betting options was whether another Starbucks coffee cup would appear on the show. The odds before the show's finale were as follows: "Will fans see another Starbucks coffee cup in a background shot: Yes at +2500 and No at -5000. Now that Game of Thrones series is over, you can still bet on whether the production team will decide to bring the series back.