Who Will Win The 2020 Nobel Peace Prize?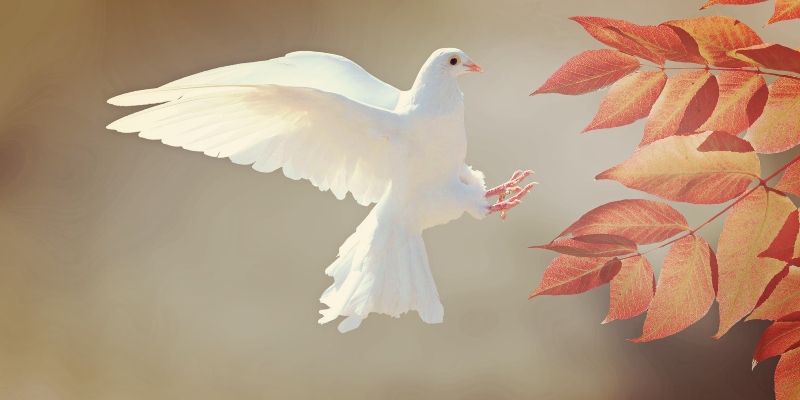 The Nobel Peace Prize is one of five Nobel awards presented annually since 1901. Though occasionally arousing controversy, the Peace Prize nominations are usually designed as an accolade for those who have "done the most or the best work for fraternity between nations, for the abolition or reduction of standing armies and for the holding and promotion of peace congresses." Sometimes, as with this year's primary nominee, Sweden's Greta Thunberg, the leading candidate seems to be odds-on to collect the prize. Yet just occasionally, as happens even with your favourite online casino games in Canada, predictions can also be wrong.
So let's examine what odds the bookmakers are placing on the early forecasts for the winner of the Nobel Peace Prize in 2020.
Better luck next time?
Greta Thunberg is an uncompromising Swedish environmental activist who is still only 16 years of age, which is even too young to enter many land-based casinos. She made international headlines with her determination to press for strong action on climate change. Greta's outspoken criticism of world governments who, she believes, remain utterly complacent about the risks to humanity, have brought her to the forefront of the climate-action debate. Many believed this stance would culminate in her receiving the 2019 Nobel Peace Prize, but the awards panel thought otherwise and bestowed the prize on Ethiopia's prime minister, Abiy Ahmed Ali, instead.
Nevertheless, many bookmakers believe Greta remains a strong candidate for next year's award with Ladbrokes (3/1), Betfair (44/53) and sportingbet.com (3/1) all ranking her first on their list of likely contenders.
Some Nobel Prize front runners
Whether or not Thunberg maintains her popularity, there are other individual and organisational candidates waiting in the wings for a call from the Nobel judges.
UNHCR, the UN's Refugee Agency, champion the cause of refugees, displaced communities and stateless people all around the world. And with such issues now receiving high-priority news coverage, it is understandable that this important agency is being considered for a prestigious award. There is also a precedent here, because UNHCR has already won two Nobel Peace prizes: the first, in 1954, and a second award in 1981. The bookies clearly believe this is a possibility, because Ladbrokes are offering odds of 10/1, Betfair 8/1 and sportingbet.com 10/1, each organisation ranking UNHCR 2nd, 4th and 2nd respectively in their list of likely candidates.
Donald Trump is a more controversial figure, and while some may celebrate Trump's US policies which have contributed to world peace, others take a more cynical view about Trump's seemingly self-serving ambitions – accusing him of gambling on a geopolitical level. Nevertheless, the Nobel committee will take a more detached view in some respects and perhaps decide the prize is all about saving lives and promoting opportunities regardless of the personality of the figurehead. Certain bookmakers might agree, because Ladbrokes have Trump as their 3rd most likely candidate at 16/1, as do sportingbet.com, while Betfair quote Trump's odds at 13/1 and rank him 5th in their list.
Reporters Without Borders also champion rights and freedoms, in this case the right to freedom of information without political interference. Betfair give them Nobel odds of 7/1 and rank them 3rd, and interestingly, give odds of 9/1 for Julian Assange. Ladbrokes, on the other hand, offer 16/1 on RWB, and rate Assange a 100/1 outsider. With sportingbet.com, RWB come in at 16/1 (5th in rankings), while Assange is once again considered a remote option at 100/1. Many online casinos consider Assange to be an unlikely option, but if it does end up being reality, the payout will be considerable.
Individuals rated highly by Ladbrokes and sportingbet.com include Brazilian politician Luiz Inacio Lula da Silva (16/1) and Pope Francis (16/1), while Betfair quote New Zealand politician Jacinda Arden at 17/10, and rank the European Union (11/1) in fifth place.
Fantasy prize
The listings also have their fair share of fanciful candidates. For instance, it is difficult to make a case for Turkey's prime minister Recep Tayyip Erdogan having made a significant contribution to world peace in recent times, yet both Ladbrokes and sportingbet.com will offer odds of 20/1 on him being a Nobel prizewinner. And not to be outdone, Betfair are quoting Kim Jong-Un (whose half-brother loved the casino lifestyle) at 60/1 to land a Nobel honour in 2020.
Jeremy Corbyn (100/1) fairs no better than Julian Assange, though Boris Johnson rates a more tempting 50/1 (24/1 with Betfair). And given that Vladimir Putin merits only 33/1 with Betfair and 20/1 with Ladbrokes, with similar odds across most online casinos, it's also hard to see that Nobel Peace Prize heading for Moscow any time soon.