The 5 Best International Carnivals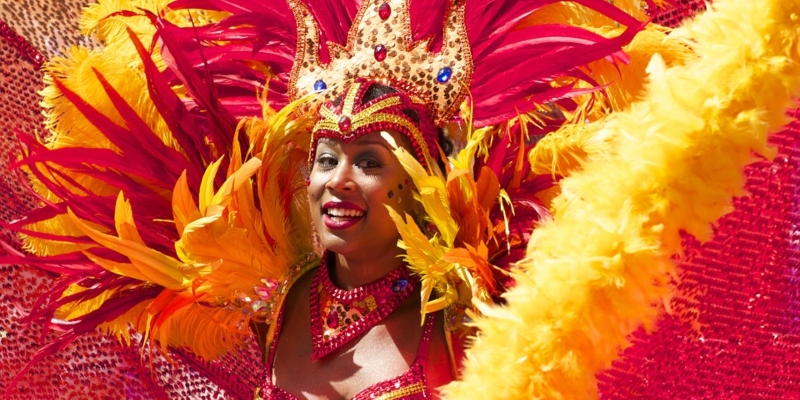 A carnival celebration is a public festive event. Modern-day carnivals are lavish affairs which typically include public parades, street parties, circus performers and other elements of public entertainment. With crowds and participants wearing extravagant costumes and masks, a carnival allows everyone to 'let their hair down', and often offers games of chance or skill that resemble some casino games. Traditional travelling fairs and carnivals also featured gambling opportunities. These would often include simple lotteries, traditional arcade games, and "spin the wheel" type games, many of which remain popular in NZ online casinos to this day. Held at special times of the year such as spring and harvest, these funfairs were colourful events featuring fairground rides, freak shows and a host of smaller attractions.
Here are five of the best international carnivals which combine the traditions of celebration with contemporary entertainment.
1. Rio Carnival – Brazil
Rio de Janeiro's carnival is surely the best-known and most exuberant street party in the world. The music and rhythms of Samba are the engines which drive Rio's carnival celebrations. But even though the 200 or so Brazilian samba schools which parade in this Rio event are absolutely unmissable, there's more to this carnival than the events in the famous Sambadrome and Copacabana Palace. Street parades and other events take place all over the city with parties, singing, dancing, drumming and entertainment on every corner, and bright costumes and a happy carnival mood that is shared by everyone.
Carnival-goers say everyone should visit Rio at carnival time at least once in their life. You can catch this samba extravaganza five days before the feast of Lent. And with over 3 million people attending every year, plus 300 bands performing in numerous city locations, you will never be short of great company!
2. London's Notting Hill Carnival
A relative newcomer on the carnival scene, Notting Hill has quickly gained a reputation as the biggest and most popular of all the European carnivals. Launched in 1966, Notting Hill is all about getting together and having fun. Visitors will see elaborate carnival floats and join revellers decked out in fancy costumes. But thanks to the Paraiso School and the London School of Samba, this carnival also features an authentic, Brazilian-style samba vibe.
Notting Hill's two-day carnival slot is the final Sunday and Monday in August. That's the date to put in your diary if you want to party along with around one million carnival devotees, catch at least some of the 50,000 artists and musicians, sample the very best of typical Caribbean cuisine, or enjoy online casino games when you take a break from the festivities.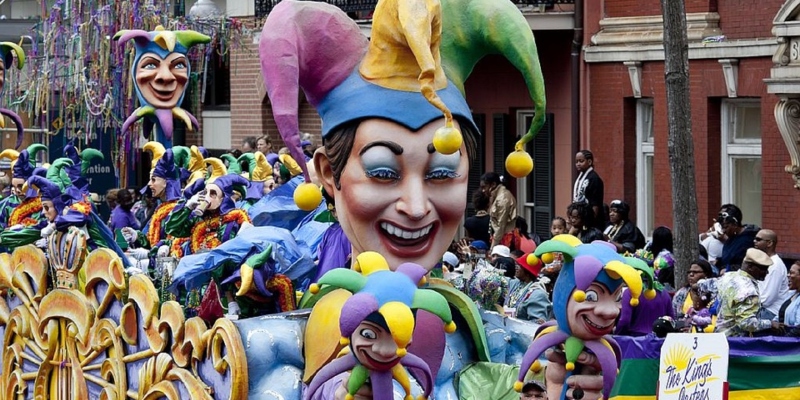 3. New Orleans' Mardi Gras – the USA's largest carnival
The Mardi Gras Carnival in New Orleans, Louisiana, is considered the premier carnival event in the United States. This city is revered as the birthplace of jazz, and during Mardi Gras, the music is heavily featured during street parades. Lavish carnival floats can be seen in many street parades, and are traditionally dedicated to mythological figures such as Edimião, Orfeu, Bacchus and King Zulu. The New Orleans masked balls with feathers and exotic costumes are also much in evidence, and Mardi Gras is a time many families choose to picnic beside the Mississippi River.
Festivities start off on 06 January (the feast of the Epiphany) and extend right through until Shrove Tuesday. If you attend Mardi Gras, you'll find crowds of up to 250,000, with most wearing bead necklaces of every description, and plenty of opportunities to visit the local casinos.
4. Santa Cruz de Tenerife – a Spanish carnival
The carnival held at Santa Cruz de Tenerife is not only Spain's largest carnival event; in world rankings, it's second only to Brazil's Rio Carnival. This is one reason why Santa Cruz de Tenerife is now twinned with Rio de Janeiro. Also known as Corso, this event has two distinct parts: an official carnival featuring more than 100 carnival-inspired music groups, plus numerous more informal street events where people celebrate Corso all over the city.
Visitors attend this carnival during the week before the feast of Lent and celebrations come to a close with the "entierro de la sardina" – the 'burial of the sardine' – which signals the end of the consumption of Lenten foods. While this event features Caribbean rhythms and dance, it also extends to include many other music styles – including contemporary electronic music.
5. Italy's Carnival of Venice
World-famous for its elaborate carnival masks, the Carnival of Venice (Carnevale di Venezia) is essentially a party which lasts for ten days. Venetian carnival tradition encourages visitors and participants to don 18th-century wigs, black-silk costumes, plain white or multi-coloured face masks, and tricorn hats. Each evening, there is a grand ball, plus the daily spectacle of sumptuous carnival parades.
Visit Venice two weeks before Lent to enjoy the carnival season, discover historic casinos, and sample a unique atmosphere which has contributed so much to the spirit of carnival all over the world.