Driving changes and Alzheimer's disease
Source: Photo by Sandra Tan on Unsplash
JackpotCity has scoured through the news for the latest interesting discoveries from the world of technology and science. While you were out enjoying the slopes, watching the rugby, enjoying a hot cuppa by the fire or playing online pokies, we have been doing our homework. Today, we delve into the latest research from the United States on driving behaviour and Alzheimer's disease. If you're interested in other new research articles, take a look at our blog post on tech being used to fight deforestation in Peru.
Could the way we drive be used to detect Alzheimer's disease in its early stages in the future? It appears so! Driving could be used as a biomarker of early disease to save patients the stress of having to go through expensive and painful procedures.
Scientists need simple ways to detect early Alzheimer's
Scientists have been looking for new ways to detect Alzheimer's in its early stages. The methods we currently have – molecular biomarkers obtained through imaging and lumbar puncture – are either expensive, risky or painful. Since Alzheimer's disease is the cause of 60–80% of total dementia cases, and 70,000 kiwis are living with dementia today, there is a great need for affordable and simple ways to detect disease. Considering that the number of kiwis with dementia is predicted to rise to 170,000 by 2050 it could help a lot of people.
Alzheimer's disease is devastating to the person, their family and friends, and even to society as a whole. The total cost of dementia in New Zealand is estimated by Alzheimer's New Zealand to be around NZ$1.7 billion; the figure is expected to rise to NZ$5 billion by 2050.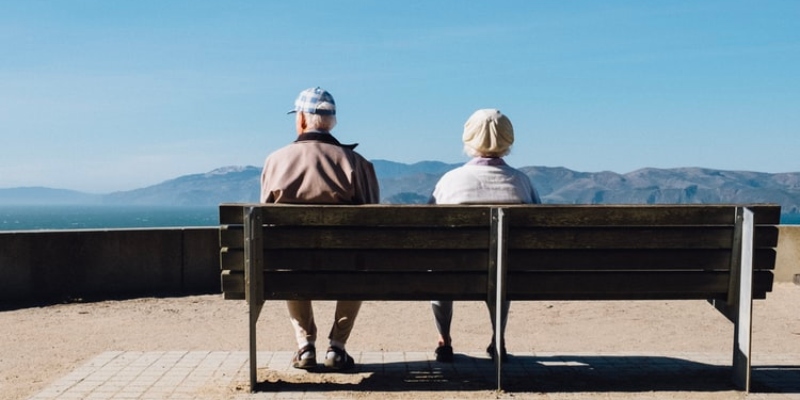 Source: Photo by Matthew Bennett on Unsplash
Preclinical and symptomatic Alzheimer's
Before people become symptomatic with Alzheimer's disease, they go through a period known as "preclinical" Alzheimer's. In this early stage, the brain has already started to atrophy (shrink), and brain cells have started to die, but the cognitive symptoms are not yet noticeable. This stage can last for up to 20 years!
However, since everyone experiences slight cognitive changes as they age it can be difficult to distinguish between natural signs of ageing and the start of dementia. Many people find it harder to remember names or learn new information as they age; they may get distracted more easily or find multi-tasking more difficult.
A tremendous amount of research is being conducted to try and slow down or prevent the onset of symptomatic Alzheimer's disease. While a cure hasn't been found yet, most of these treatments and strategies are aimed at preventing or stopping brain damage before it occurs. This is why a new study aimed to find out whether driving could reveal preclinical Alzheimer's disease. If it can, it could save a lot of people from having to go through a lumbar puncture.
New study: "GPS driving: a digital biomarker for preclinical Alzheimer disease"
The researchers (Bayat, S., Babulal, G.M., Schindler, S.E. et al.) from Washington University in St. Louis (USA) conducted a year-long experiment using GPS driving data to monitor the everyday driving habits of a group of senior citizens from Missouri in the United States.
Several earlier studies had already proven the link between everyday driving behaviour and "symptomatic" Alzheimer's disease. Symptomatic people have been found to be more likely to drive shorter distances, visit fewer unique destinations, and cover smaller driving areas, compared to normal drivers. This study looked at whether driving could be used to detect "preclinical" Alzheimer's disease.
The study used "machine learning techniques to test the ability of GPS data to distinguish persons with and without preclinical" Alzheimer's disease. Out of the 139 participants, roughly half had already been diagnosed with "preclinical" Alzheimer's disease, which was identified using cerebrospinal fluid. The remaining people formed the control group.
When the GPS data of the group was analysed, it turned out that there were significant differences in driving styles between the two groups. It was indeed possible to identify people with preclinical Alzheimer's from GPS driving data alone.
The researchers used machine learning techniques to identify indicators that were the strongest discriminators of preclinical Alzheimer's. They tested four Random Forest statistical models. The most accurate model included variables for age, driving features, and whether someone was an APOE4 gene carrier or not (linked to an increased risk of the Alzheimer's). One model, which analysed all three variables, was impressively accurate: it was "correct in identifying 96% of individuals with preclinical AD". Using driving data alone, the model was also highly accurate: it predicted preclinical AD 89% of the time.
Source: Photo by Cristofer Maximilian on Unsplash
Driving behaviours of people with preclinical Alzheimer's
The study concludes that, "driving may serve as an effective and accurate digital biomarker for identifying preclinical AD among older adults", which is a "non-invasive, unobtrusive and low-cost solution for identifying individuals who are likely to have preclinical AD".
The driving behaviour indicators used by the researchers were speed, acceleration, vehicle jerk characteristics, and aggressive driving incidents (e.g., hard breaking). These indicators were paired with driving-space measurements to create a broader picture.
People with preclinical Alzheimer's…
show a tendency to drive more slowly
make abrupt changes
travel less at night
travel a lower overall distance in kilometres
visit fewer destinations
use fewer routes
Other surprising signs of Alzheimer's
Driving behaviour isn't the only thing that researchers have been studying as a biomarker of Alzheimer's disease. Other studies have connected Alzheimer's disease with the number of teeth a person has, or whether or not you have good oral hygiene. One study even suggests that dental implants may play a role in preserving cognitive function. The culprit appears to be a species of bacteria, Porphyromonas gingivalis, moving from the mouth to the brain. So brushing your teeth well and keeping good oral hygiene could help you to prevent Alzheimer's disease.
Your cardiac health is also very important. Not only can having a healthy heart reduce your risk of heart attacks and stroke, but it also reduces your chance of developing dementia later in life. Doctors also recommend that you limit your alcohol consumption and quit smoking.
Here is a list from Alzheimer's New Zealand with other simple ways to reduce your risk of developing Alzheimer's as you age:
keep active
look after your heart
eat healthily
do activities you enjoy (reading, crosswords, chess, doing a hobby)
avoid knocks to the head
check your hearing
stay socially connected