Amazing Facts About Las Vegas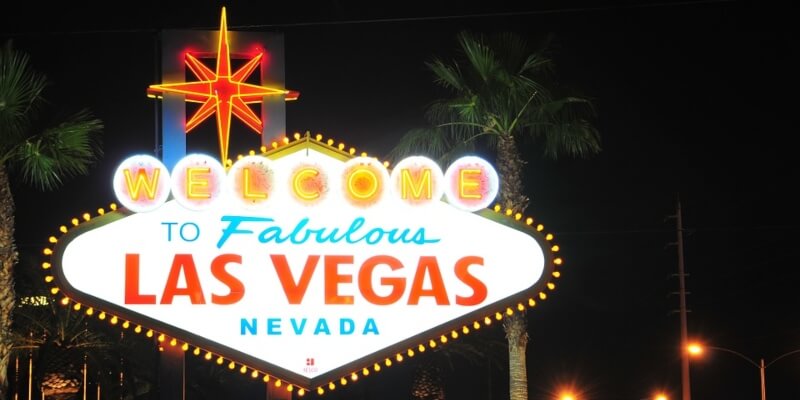 To millions of players around the world, Las Vegas is much more than just a bunch of casinos and hotels in the Nevada desert. Sin City is a place where the action doesn't stop, where you can relax, unwind, and have fun, and where you can allow yourself the chance to dream big dreams.
Take a look at amazing, astounding, and awesome facts about Vegas with JackpotCity.
There's More to Vegas Than Meets the Eye
The name of the Flamingo casino, owned by infamous mobster Bugsy Siegel, was inspired by his girlfriend. She was a showgirl whose nickname was 'the flamingo' because of her long legs.
Vegas has an old association with Elvis Presley dressed in a white jumpsuit and plastered with rhinestones. It goes back to when the King of Rock 'n Roll performed 837 sold-out shows consecutively at the Las Vegas Hilton hotel and casino.
One of the biggest jackpots in the history of Vegas was won by a 25-year-old. It happened at the Excalibur casino when the software engineer played $100 on a slot and beat odds of 16.7 million to one, and landed a $39 million jackpot.
The Desert Inn hotel in Las Vegas once gave away Baskin-Robbins' Banana Nut ice cream for a year, and all because of Howard Hughes, the famous flying businessman. He ordered 750 litres of the stuff, and then realised he preferred the Chocolate Marshmallow ice cream.
Pop icon Michael Jackson planned a big comeback for 2005. One of the ideas he had to promote the album was to have a 15m tall robotic version of himself built, and then have it moonwalk around the desert near Vegas.
The renowned Vegas Strip, the stretch of roadway dotted with the biggest and brightest casinos and resorts, isn't actually in Las Vegas. Technically, it is within Clark County.
The fountains, lakes, and other water features in the city use grey water rather than water from the Vegas main supply. The water you can see reflecting the glow of thousands of neon lights was previously in someone's shower, bath, or kitchen sink.
That's no layer of coloured plastic on the tinted windows of the Mirage hotel in Vegas, that's real gold. Actual gold dust was used in the colouring process. Can't get to Vegas to see if you can make your dreams come true? No problem. Sign up at JackpotCity, and play real money casino games online now!