Are e-wallets a safe way to make online purchases?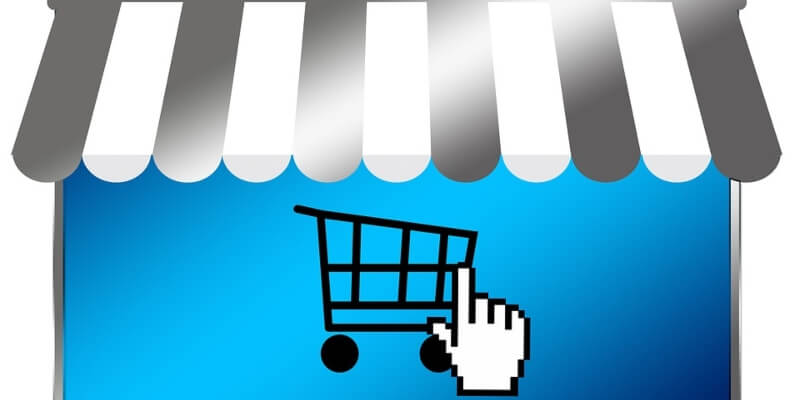 Today most people have some association with digital transfers of money, even if it's just as a means of receiving your monthly salary. But in terms of personal finance, we have come a long way from the days of the cash or cheque option, through the debit and credit cards of the 1970s, and on to the present where e-wallets (or mobile wallets) are the new 'smart' choice for safe and convenient money transactions.
Each time new and more accessible technologies were introduced, the concerns were the same: security issues. And in each instance, the early adopters were the ones who bore the brunt of the problems. So it's no surprise that, no matter what the perceived benefits, some people still don´t like entering their personal data or bank details online, for example when making a purchase or playing in an online casino.
Security features protecting digital financial transactions
For the benefit of those who may feel e-wallets are just one more thing to worry about, and also to reassure anyone who may be considering taking the plunge, let's look first of all at three features designed to keep your digital financial transactions secure:
Encryption
In its most basic form, encryption keeps online data safe by encoding (scrambling) the detail so that it remains completely unrecognisable to any unauthorised viewers. And just like any coded message, those who have been given permission to view the data must also be given a 'digital key' which converts the data back into a readable form. Encryption is now a mature technology and so the cyber world has devised fiendishly complex coding systems which are now considered very difficult to crack. This is especially true as regards the encryption used in the latest generation of devices.
Password protection
If your 'private' password is '12345', then it will be hard to keep your online data safe for long. But with online institutions demanding you choose more secure passwords and often using 'two-step verification' - a system which asks you to answer an additional security question – the whole password system has also become more secure. In fact, some people now use fingerprint recognition as an alternative, and more secure, form of digital identity for online transactions. And with some smartphones also about to offer facial recognition as a security option, we may not be troubled by the awkward, but still highly necessary, process of managing our passwords for much longer.
Transaction limits
The new e-wallet technology allows users to set limits on the amount of currency a digital wallet will hold, and can also set a limit for each individual transaction. That means, for example, once a digital wallet is 'loaded' with a certain amount of money, that limit cannot be exceeded. This safeguard limits the risk a user would face if things were ever to go wrong.
Evolution of e-wallet systems
Worldwide digital banking and payment systems are still very much in the hands of major operators like PayPal and Alipay. In addition, some companies use their own specific operating systems to manage mobile wallets – including the likes of Apple Pay, Samsung Pay, and Android Pay. And in a more recent trend, branded wallets promoted by multinational companies such as Starbucks and Walmart are also available on the market and seem likely to attract widespread user interest. Therefore, it surely won't be long before a whole host of smaller merchants and traders also start to buy into the benefits of e-wallet technology. In fact, within three years, experts believe the global number of consumers using mobile wallets will reach 2.1 billion – an increase of 30 per cent.
Elsewhere, the advent of digital assets such as cryptocurrencies has proved to be yet another sector ready to exploit the advantages of e-wallets. And here, the technology can also act as a secure portal to facilitate the blockchain interactions upon which the security of all virtual currencies ultimately depend. So the digital wallet is fast becoming the key personal component which enables today's consumers to access, store, transact and manage not just their real-world finances, but their virtual finances too – all from one location.
A modern solution
In a financial world of great complexity and diversity, it makes a lot of sense to use a consumer-friendly mobile wallet as a primary interface. This tool allows users to carry funds in different currencies, securely store key financial data such as credit card information and bank details and more, thus freeing individuals to conduct financial business without the need to carry around a suite of plastic cards. And as well as payment-related activities, mobile wallets can also be used for other tasks such as tracking the movement of fluctuating currencies, managing loyalty card schemes, storing ticketing information and much more.
Given that e-wallets can be conveniently accessed via smartphone, this technology has been much welcomed by millennial and Generation Z users, whose approval is an important signal that this facility is here to stay. Indeed, an estimated 58 per cent of millennials would be prepared to ditch cash altogether. And even though some remaining security worries are still perhaps putting a brake on the mass adoption of this digital solution, the convergence and interconnectivity of devices and systems are being assisted by the emergence of ever-stronger encryption and tokenisation technologies and protocols. So we can all look forward to fast and convenient transactions which will become both cheaper and ever more secure.
Consumer-friendly choice
Visitors to an online casino can also take full advantage of the convenience which digital payment and transfer systems can offer: For instance, DineroMail is a leading Latin American payment platform and ecoPayz operates a global payment solution. Meanwhile, those who have a Canadian bank account can take advantage of INSTADEBIT facilities, while Neteller is one of the world's largest independent money transfer businesses. Elsewhere, PayPal facilities need little introduction, Qiwi Wallet covers Eastern Europe, Skrill and Skrill 1 tap offer low-cost money transfers, while Yandex Money is Russia's largest electronic payment service.