Some Great Tracks To Listen To While You Play Online Blackjack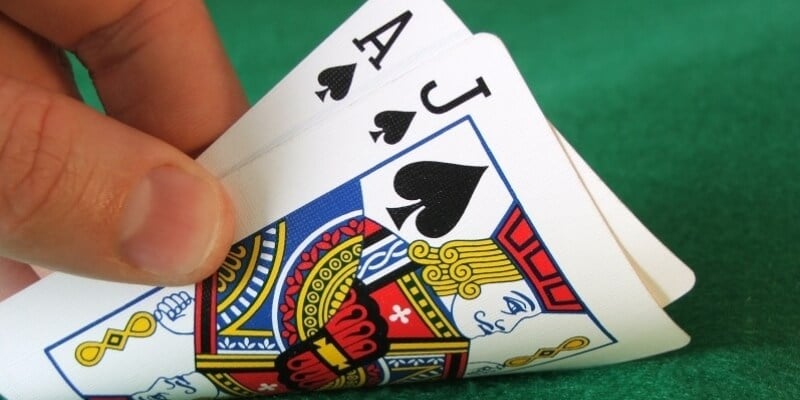 As keen New Zealand players will know, a major advantage of playing online blackjack is that you can play in the comfort of your own home. There's no need to get dressed up, so you'll always be in comfortable clothes and in a familiar atmosphere which will always leave you feeling at ease. And you can also choose what kind of music you want to hear to enhance that atmosphere.
Blackjack and poker are two iconic card games which have constantly provided inspiration to music artists. So here are some examples of music and musicians who have been moved to create and/or perform songs which have in some way been inspired by the game of blackjack.
Frank Sinatra: 'Luck Be A Lady'
This famous Sinatra song from the later jazz era was written by Frank Loesser in 1950 for the musical 'Guys and Dolls'. Frank Sinatra recorded the song as a track on his album entitled 'Sinatra '65: The Singer Today', which was released in 1965. This tune eventually became a cult classic which Sinatra regularly performed live, and has also featured elsewhere in pop culture – e.g. in the movie 'The Cooler', set in a Las Vegas casino environment.
Loosely inspired by gambling, the song mentions that 'the pickin's have been lush' and begs Lady Luck to 'stick with me baby'. Noting that luck sometimes has 'a very un-ladylike way of running out', the gambler in the song hopes that she won't now cheat him and 'blow on some other guys dice.' So the take-home message for online blackjack players in New Zealand seems to be: always enjoy what Lady Luck brings you, but never rely on luck alone!
As an entrepreneur with gaming interests of his own in Cal-Neva Lodge, Lake Tahoe, and The Sands on the famous Las Vegas Strip, Sinatra was well qualified to sing about gambling luck. However, even though Sinatra undoubtedly did well as a casino owner and was properly licensed by the Gaming Control Board, he also made at least one business misjudgement which cost him dear.
Press reports had often hinted that Sinatra had links with US Mafia gangsters, something the singer always denied. Nevertheless, in the summer of 1963, the authorities discovered that Sam Giancana, a known criminal and Mafia godfather from Chicago, had been seen at Sinatra's Cal-Neva Lodge. Giancana was there as Frank Sinatra's personal guest, and when challenged by gaming officials, the singer rather unwisely chose to defend his right to do so. This incident effectively resulted in Sinatra losing his gaming license, which eventually forced him to sell off his casino investments.
Ray Charles: 'Blackjack'
If you're looking for mood music, try 'Blackjack' by American singer, songwriter, musician, and composer, Ray Charles. This song had a personal edge for Ray because it was written following his own experience of playing blackjack with the famous songwriter and guitarist, T-Bone Walker. Following a simple yet powerful 12-bar blues format, this jazz-blues track features a stripped-down sound using piano, guitar, string-bass and drums. Charles' soulful vocals make you feel like you're in the smoky, late-night atmosphere of a small casino, perhaps coming to the end of a long blackjack session.
According to the track lyrics, and rather like real live gameplay, this gambler doesn't have everything going his own way. He tells us he 'sat there with two tens, I thought I'd have some fun.' But then he finds that 'the dealer hit sixteen with a five, just enough to make twenty-one!'
Any New Zealand gambler knows a blackjack strategy can only do so much, and in this case a good hand with two tens seems to have been beaten by drawing a great card. A player has got to put that down to experience and remember that when it happens again, the odds are heavily with the player.
Kenny Rogers: 'The Gambler'
More about poker, though the lyrics can also be applied to blackjack card games, 'The Gambler' is one of the greatest American country music hits. Written by Don Schlitz, the song was made famous by country singer Kenny Rogers – who also starred in a film loosely based on the song narrative.
The song talks about gambling and offers snippets of advice from an old seasoned gambler told to a younger man he meets on a late-night train 'bound for nowhere'. The old gambler has spent his life 'readin' people's faces' and 'knowin' what the cards were, by the way they held their eyes.' He notes his young friend seems to be 'out of aces' and so makes a deal to give him some thoughts he can live by, in return for the last of the whiskey the young man has been drinking.
As the song develops, purely gambling tips such as 'know when to hold 'em, know when to fold 'em' and also 'knowin' what to throw away, and knowin' what to keep', seem to offer broader life lessons too. And in the typical downbeat style which every would-be poker-faced gambler tries to emulate, the old gambler's most telling comment on his own way of life are his final bitter-sweet words: 'the best that you can hope for is to die in your sleep.'
Aminé: 'Blackjack'
Adam Aminé Daniel is a talented breakthrough American rapper. He scored a success with his debut single 'Caroline' and released his debut studio album 'Good for You', in 2017. Also a singer and songwriter, Aminé uses his 'Blackjack' lyric in a number of different ways: There are some loose references to the game, as in the repeated 'I'm on the high, they on the low' as well as 'All up in the money just to get back.' The word blackjack is also used for its rhythmic accent and to rhyme with other word groups like 'group chat' and 'hoop that'. Later in the song, the word is split, reversed and capitalised as 'Black Jack', a reference to the comedy actor star of 'School of Rock'.
Sting: 'Shape of My Heart'
Though not directly referencing blackjack rules or online blackjack games , this song by English musician Sting is definitely all about cards. Released in 1993, the lyric is about a gambler who doesn't really play to win. His reason for playing is to let luck and chance guide him to help him to figure out where his life is going and what it's all about.
So if these tracks give you an appetite for blackjack, why not visit JackpotCity to try your own luck with a few games in the best online blackjack casino.