Black Friday: Score The Best Bargains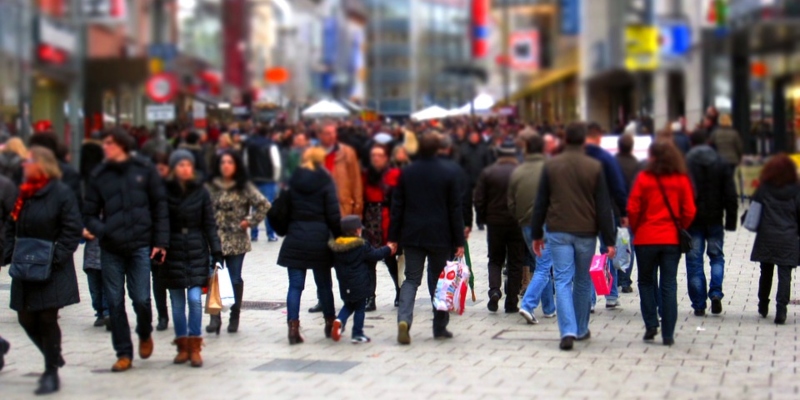 Black Friday originally started in the United States, when Americans flocked to stores on their Friday off during the long Thanksgiving weekend. Since Thanksgiving is about a month before Christmas, it's a great time to score great deals on gifts—for yourself or others. The tradition has since spread to other countries, and this year falls on November 29th. It can be a bit of a gamble with long lines and big crowds, but often pays off. If you want to avoid the hubbub, stay at home with an online pokey instead and do your shopping on Cyber Monday, when Black Friday deals hit Internet retailers.
How the hype spread
Everyone loves a good deal, and as Black Friday sales gained popularity in the US, they started popping up around the world, too. It's grown fastest in South Africa, but other countries also enjoy the savings and new product releases.
Since it's such a popular event, Black Friday has caused some problems, too. Increasing demand leads some buyers to camp out outside of stores to be the first to score deals—which has even led to fights and accidental injuries as people rush for the hottest items. The holiday also been criticized in the US for taking away from what is traditionally family time during Thanksgiving weekend, instead turning the focus to consumerism.
It's also, of course, an event prone to marketing ploys. Retailers know that shoppers will be out hunting for bargains, so many play into the hype by advertising "limited time" deals, which encourage impulsive purchases. Stores can also use high discounts to lure shoppers into the store, then lead them toward full-price items. And sometimes, brands will release special products destined for Black Friday sales, which may be of lesser quality than the usual product.
Cyber Monday
If waiting in line outside a retailer with a crowd of people doesn't sound appealing to you, but you still want to score a good deal, then you'll love Cyber Monday. As online commerce has boomed, retailers didn't want to be left out of the earnings enjoyed by brick and mortar stores. Big online retailers like Amazon have contributed to the popularity of Cyber Monday, when steep deals on popular items hit online stores.
Cyber Monday is a great time to shop for electronics. So, you can hunt for a new device to play your favourite online casino games, like the iPhone 11, which will likely be offered at a discount by many online stores. Look out for deals on other popular gaming devices like the Nintendo Switch Light and the PS4 Pro, too.
Apple products are popular buys for Cyber Monday, including the iPad, AirPods, and many different models of iPhones. If you're an Android aficionado, you might see deals on new Samsung devices like the Note 10, or steeper discounts on older inventory that companies want to move to make room for the newest models.
Get prepared
Black Friday and Cyber Monday are sure to offer attractive deals. If you don't want to miss them, make sure to stay up to date on the latest product releases from your favourite brands so you know what you're looking for when the sales come. For holiday shoppers, get a wish list from everyone you're shopping for—you can often find good deals on toys and clothing as well. In the meantime, why not win some extra cash playing your favourite online pokey, so you can treat yourself to something nice, too?