True Crime Mania: An Online Casino First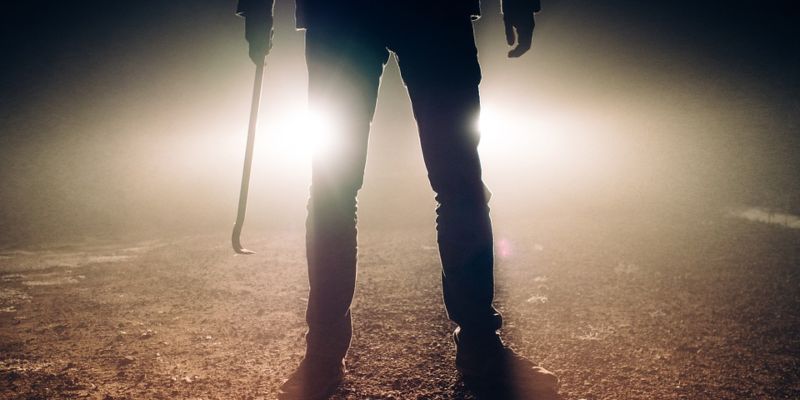 Source: Republica, Pixabay
Love yourself a good ol' murder mystery? The kind that really happened, but which nobody ever solved? Then you'll want to browse your way to True Crime Mania, an unsolved case file destination created by  JackpotCity online casino. The site explores documentaries around some of the most popular high-profile crimes that, till today, remain unsolved. It also highlights where the most online searches for these events originated from worldwide. Lots of online slots fans seem to share a morbid fascination with these unexplained events. And many have created their own theories around these crimes – questioning who had motive, whose actions or alibis seem suspect, and so forth. But what if one of us actually had the answer?
More on True Crime Mania
What makes this site an absolute must-visit destination for crime documentary fans? Well, JackpotCity's done the research for you, highlighting which documentaries and events enjoy the biggest global following. How did they do this? By using Google Trend search data from 50 countries. By analysing the results, the popular online casino in Canada has compiled a shortlist of 8 unsolved cases, along with their top documentaries from Netflix and IMDb's lists. They've also added popular search terms and ranked the countries according to their search activities. Plus, they've added the dates around which interest in these documentaries spiked. Altogether True Crime Mania gives you a unique take on these events to help you choose your next bingeworthy series.
So what is the rest of the world watching? True Crime Mania answers this question via an interactive global map. By clicking on one of the 50 available countries, the map reveals its top-rated crime show for IMDb and Netflix respectively. That's a whole lot of watch-worthy options. And even if your country isn't on the list, you can follow trends from all corners of the globe. What's more, you might find yourself aligning your preferences with viewers from specific countries.
Spotlight on the Top 8 Case Files
This brings us to the actual crimes that are highlighted on the site. According to expert stats, there are over 250,000 unsolved murder cases in the USA alone, with an estimated number of 6000 more added annually. True Crime Mania kicks off with eight prominent events – some old, some recent, but all captivating. 
We can all agree that California has seen its share of crazy killings over the last few decades. One of them, the Zodiac Killer, was known for sending threatening letters, containing cryptograms, to the press. This is the Zodiac Speaking highlights his 5 random killings in the late 1960s and 1970s, though he claimed to have killed a total of 37 people. Another Californian case is that of the 1981 Keddie Murders, during which a mom, daughter, son and the son's friend were murdered. In 2016, a possible murder weapon was recovered, and in 2018 DNA evidence was recovered. What to watch? The Disturbing Murders at Keddie Cabin. A third murder mystery that took place in the Golden State has been brilliantly documented in Cold Case Files – The Black Dahlia. It shares the grisly details surrounding the 1947 murder of aspiring actress, Elizabeth Short, nicknamed 'The Black Dahlia' by the media.
Pretty much everybody's heard of Jack the Ripper, the infamous serial killer who preyed mostly on prostitutes in the poorer side of London's East End in 1888. While it's been covered by multiple television series, The Secret Identity of Jack the Ripper is one to watch. Across the waters in Massachusetts, in 1892, a young woman was tried and acquitted for the brutal axe murder of her parents. No other suspects were ever charged in this case, detailed in the documentary, Mysteries Decoded – Lizzie Borden.
Two more recent cases that made the world take notice, involved children. In 1996, 6-year-old child pageant beauty queen, JonBenét Ramsey was found dead in her parents' basement – this, after a ransom note was found in their home in Boulder, Colorado. There have been countless theories around who'd been responsible for her death, but no real answers. The Case of: JonBenét Ramsey sheds some of the many questionable findings. The second case centres around a 3-year-old girl who disappeared from a holiday apartment in Portugal, in 2007. The Disappearance of Madeleine McCann, an 8-episode documentary, takes a closer look at leads, allegations, and the world-wide coverage of this unsolved missing person's case.
Lastly, the curious case of The Watcher doesn't include any murders, yet still has the makings of a real-life horror story. The Eerie Case of the Watcher tells the tale of a young family, renovating a new home in New Jersey and getting disturbing letters from a mysterious stalker. As with all the other cases above, the perpetrators have never been caught.
Top 10 Crime Shows on IMDb and Netflix
What to watch if you've already ticked off the 8 featured documentaries from your personal must-see list? Simply go back to True Crime Mania's map and access the 'Open Files' tab. Here the online casino in Canada's site hosts two lists of top 10 crime shows – one for IMDb and one for Netflix.
What are the top 3 shows for IMDb according to search interest? Abducted in Plain Sight is in the number one spot, with The Act of Killing following in second, and Bowling for Columbine in third position. Other trending titles on the list include The Thin Blue Line, The Imposter, Exit through the Gift Shop, The Central Park Five, Mommy Dead and Dearest, and LA 92.
The Netflix tab reveals an equally enticing line-up of titles. Heading up the list is Unsolved Mysteries, with Making a Murderer and Wild Wild Country in the respective second and third positions. Following shortly on their heels are The Keepers, Abducted in Plain Sight, The Devil Next Door, I am a Killer, Strong Island, The Confession Tapes and Murder Mountain.
Of course, if you need to take a quick break from playing detective and solving these cases, you can always log in at JackpotCity to take a few spins on some of your favourite online slots. After all, entertainment is all about balance – something, the online casino and True Crime Mania creator understands.