CES 2019 Highlights The Latest Tech Trends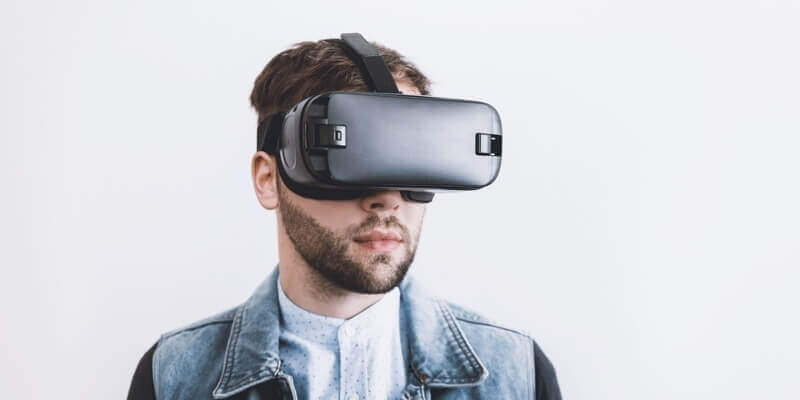 January in Las Vegas means the Consumer Electronics Show (CES) is back once again. This is the annual event where the tech community kicks off the year by giving major players and humble startups alike the opportunity to showcase all the latest tech trends. CES is now so big it spreads out over four days and is housed in three separate areas: Tech East, Tech West and Tech South.
Picking out trends from among the dazzling array of gadgets on show is not an easy job. However, besides a clear focus on climate change innovations, it seems as if some of the hot trends for 2019 involve tech associated with smart homes, new phones, drones for consumers, new LED TV, smart speakers, health tech and VR products.
Google Assistant arrives on Sonos
Voice-controlled assistance seems to have fared better than full-blown robotics. CES appearances have confirmed that Google's little helper now features on the latest Sonos speakers. Amazon's Alexa has been supported by both the Sonos Beam and Sonos One for some time. But thanks to a new software update, these models will now also include support for Google Assistant. That means you'll be able to play music and control the volume, activate the TV and also start and stream Netflix. Just at the moment, you won't be able to cast to Sonos, but this is likely to be added in a future update.
Eye-tracking VR enhancements
Meanwhile, HTC's high-end Vive Pro virtual reality headset promises to take ultra-convenient, hands-free control to new levels. This device offers built-in eye tracking for an enhanced VR experience. This employs 'foveated rendering' - a technique which registers where your eyes are focusing in order to sharpen that image and soften the profile of objects in the peripheral area. This has multiple uses and means, for example, you could soon navigate to your favourite online casino just by vision alone.
Take Five?
Heatworks have produced a tech solution which appears to shave minutes off the domestic process of making a tea or coffee. Instead of waiting some minutes for the water to boil, the Heatworks Duo does the job instantly. Employing the company's 'Ohmic Array' technology, the Duo functions as a battery-powered water carafe which can heat water to the desired temperature the moment it pours from the spout. The system does not require any heating element and, according to Heatworks, will deliver an 8-ounce glass of water in 20-30 seconds. Sophisticated temperature control means your drink will be heated to within one degree of the temperature you requested.
Monitoring children
Elsewhere on the domestic front, GPS tracking is playing an important role in trying to keep your kids safe. One of the options featured at CES is a new tracker from Elios. This is concealed inside a decorative emoji so it can be put on a child's clothing, backpack etc. without any fuss. Onboard functions include geotargeting an area of operation (to include school routes etc.), an email sent to confirm arrival at a destination, plus an alarm.
Qualcomm and the Automotive Market
Mobile communication specialists Qualcomm are well placed to take advantage of new developments in vehicle electronics, and innovations such as their Snapdragon Automotive Cockpit Platform seem destined to become industry standards. Though this is a vast field, the new generation of cars will certainly require more powerful AI capability. This will be needed to improve safety standards, navigation, camera vision and a host of other sensors and auto applications. In addition, Qualcomm's C-V2X (cellular vehicle-to-everything) technology now features in the plans many global car manufacturers have to develop a reliable communication system. Here, the priority is to secure a fail-safe method of communication which can be activated for vehicle-to-vehicle, vehicle-to-pedestrian, and vehicle-to-infrastructure communication purposes and more.
In a further cross-platform development, Qualcomm sources confirm the company now plans to incorporate Amazon's Alexa. This speech-recognition technology will soon become part of Qualcomm's Smart Audio Platform and contribute to both safety and multimedia improvements. Drivers will also be able to access standard Amazon features such as Prime Video, Audible and Fire TV.
Robot assistants
In some ways, a perennial sci-fi-inspired innovation, robot helpers around the home seem to come round all too frequently. And to be really useful, we imagine them getting down to cooking and cleaning, fetching and carrying, answering the door and more. That somehow appears to be what the new UBTech Walker robot perhaps might have been designed to do. Sure it can open doors, fetch a coke, stow away the dog lead (and even dance), but the devil is in the detail. Programming a robot just to move around your home, to recognise and retrieve familiar objects, or just to carry out simple household tasks still remains a tough ask for all developers. Responses are ultra-slow and functions seem rigidly scripted, so you're unlikely to be able to purchase that cost-effective robot butler anytime soon.