Why Online Casino Cybersecurity Is So Good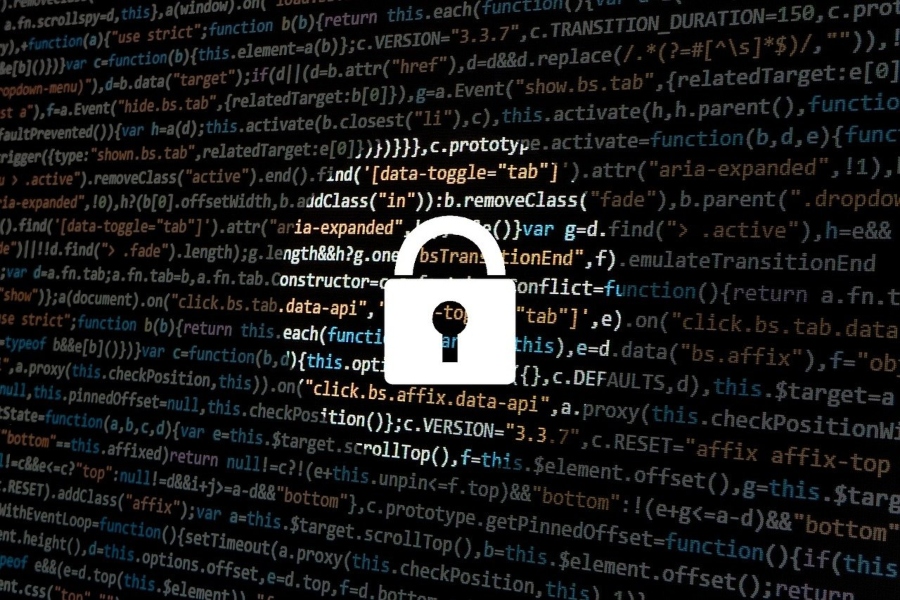 Source:Pixabay/madartzgraphics
Online casinos are currently enjoying a massive boom time. While the rest of the world is stuck at home, many industries have been struggling to make ends meet. The online gambling industry is one of the few still managing to thrive, making it a prime target for cyberattacks.
No player is going to want to give their financial and private information to a casino they see as unsafe. Online casinos therefore spend a great deal of time and money ensuring they're protected by rock-solid security. As one of the best online casino, JackpotCity goes to great lengths to ensure our security standards are on par with the best. Let's take a look at what makes online casinos some of the safest places on the internet today.
Why are online casino prime targets?
Trying to steal from an online casino is kind of like trying to rob a bank. Every day online casinos process countless transactions worth huge amounts of money. Most of these transactions are performed via debit and credit payments, e-wallets, and wire transfers. For hackers to be able to steal even some of this money could mean a sizeable payday.
In addition to trying to steal money, hackers also see private information as another tempting target. Sensitive information about a casino's clientele includes things like email addresses or passwords. These can be used to facilitate other cybercrimes such as identity theft. Sometimes this information can even be sold on the black market for a profit.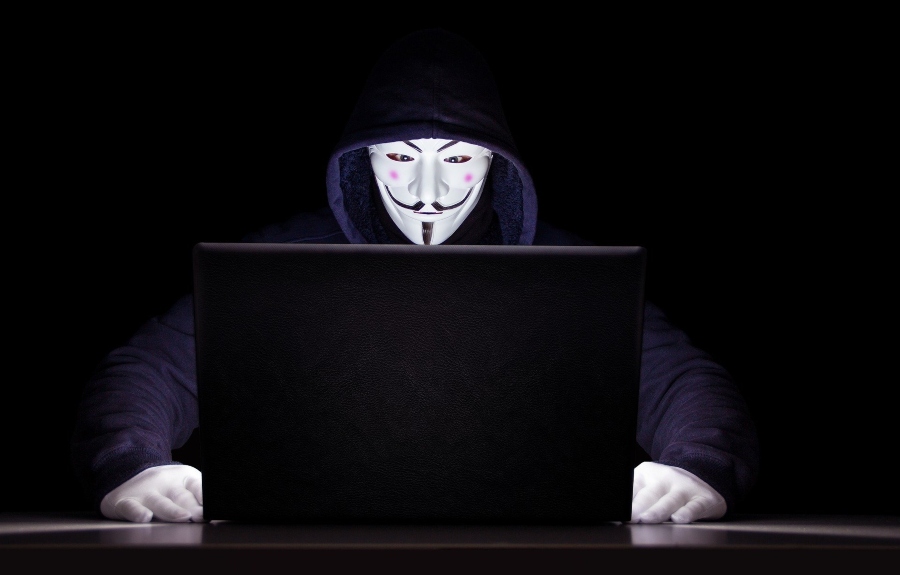 Source:Pixabay/FotoArt-Treu
Different types of cyberattacks
There are a number of ways that hackers can sabotage an online casino Canada. These range in severity from merely annoying to outright malicious. Many of these are also targeted primarily at the casino rather than the player, but they can affect the player's experience while online.
Expediting gameplay – This occurs when hackers make use of automated bots to carry out time-consuming actions on the casino site. This can give hackers an unfair advantage in some cases, which is a clear violation of the casino's rules.
Distributed Denial of Service (DDoS) attacks – This is achieved by flooding a site with a sudden surge of internet traffic. This can slow down a site's load time, or even crash the site entirely in some cases.
Scraping – Hackers make use of bots to intercept information as it travels between websites, users, APIs and databases. This information can then be used for further hacking, or even sold on the black market.
Account takeovers – In this method a hacker somehow manages to seize control of a regular player's personal account. The account is then used to perform payment or identity fraud. This is a massive concern for online casinos as it is seriously affects both players and the casino itself.
Structured Query Language (SQL) injection attack – Hackers feed malicious code into a database in order to take it over. By doing this they can modify or use data as they wish, including accessing personal information and passwords.
Taking cybersecurity measures
The various means hackers use to attack online casinos is obviously very serious business. Protection from outside intrusion is a top priority for online casinos. This is why they make use of the latest measures to protect themselves and their customers.
Data encryption – This is one of the most common and effective practices regarding cybersecurity across the internet. Secure Socket Layer (SSL) encryption scrambles all information between websites and users. This means that even if this information is intercepted the hacker will only get scrambled nonsense rather than anything useful.
Privacy policies – Online casinos are required to have comprehensive privacy policies in place. This is true of any website that captures user information. Doing so ensures compliance with international regulations.
Auditing and professional services – In addition to licensing, online casinos also often work together with third party auditors to ensure player safety. Such organisations include the likes of eCOGRA who ensure that all play at the site is certifiably random and fair.
At JackpotCity online casino we see the cost of cybersecurity as an investment rather than an expense. We include all the above measures and more as part of our standard security protocol. In addition to this we also partner with 10 of the most trusted payment portals and e-wallets on the internet. These are:
ApplePay
CitadelDirect
ElectronicCheck
iDebit
InstaDebit
INTERAC
MasterCard
MuchBetter
Paysafecard
VISA
These payment gateways not only ensure safe transactions, but also fast and effective transactions. They're among the best in the world, and that's why we use them.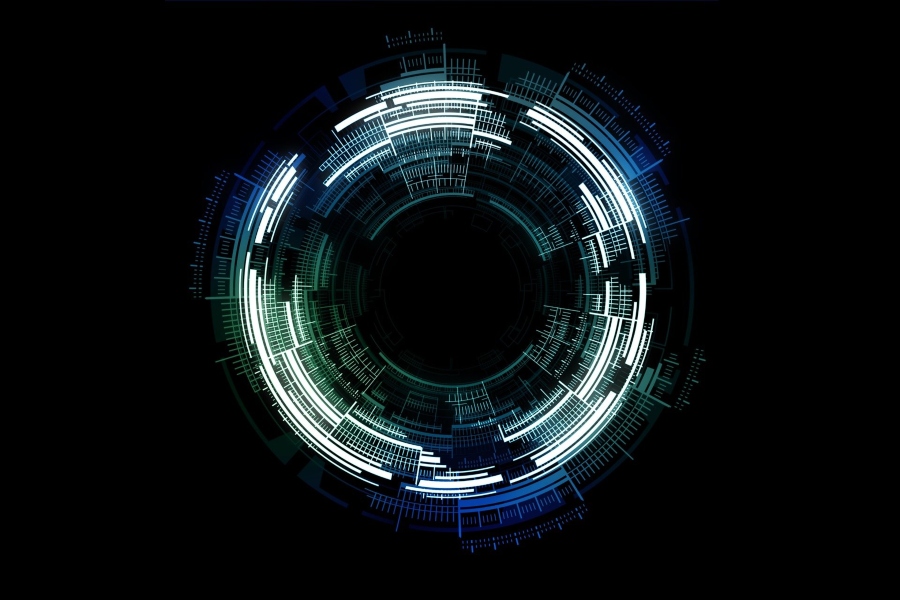 Source:Pixabay/xresch
Putting cybersecurity to the test
The only way for online casinos to really know if their security is effective is to put it to the test. This is where ethical hacking comes in. Ethical hacking is the practice of hacking into systems to try and discover any weaknesses so you can fix them. This is also sometimes referred to as "Red Teaming".
Red Teaming a website like an online casino requires ethical hackers to attempt to attack the site with both digital and real-world means.
Social – Employee email addresses from all levels of the company are first acquired through various means. These individuals are then sent phishing emails designed to trick them into giving up their login credentials. This can also be done over the phone in some cases. These can then be used to sabotage the site.
Physical – Attacks are performed in-person either through break-ins or through the social manipulation of staff. This includes testing locks, alarm systems, login kiosks and the like.
Technical – These attempts are made to exploit weaknesses inherent in the software, physical servers, or networks of the site. This is more in line with what people think about when they think about "hacking".
Staying safe online
While we do our best to ensure that all our players stay safe, there are also measures users can take to ensure online safety. These measures apply not only to online casino Canada, but to internet use in general.
Update passwords – Change all your passwords on a regular basis. Also try to avoid using the same password multiple times. Applications like 1password or KeePass are useful in helping keep track of all your various passwords.
Avoid public networks – Publicly accessed networks like those available in coffee shops or public transport should never be used to access sensitive information.
Use secure file sharing – It's a good idea to only use secure sites or apps to transfer sensitive information between users or machines. This will stop your files from being intercepted during transfer.
Use a Virtual Private Network (VPN) – These apps give you extra protection by shielding your IP address and location from outsiders.
Log out or lock your device – Remember to log out when not using your device, or password protect it. Simple.
Monitor app usage – Certain apps continue to send and receive information even when running in the background. Using methods like ctrl + alt + delete on windows can help you see what your background apps are up to. There are similar methods on other devices.
Avoid non-https sites – If a site's URL says http instead of https, then think twice before entering any sensitive information. This is because the "s" on the end signifies that SSL security is present on the site.
Don't pirate software – Downloading pirated software is illegal and can also put your cybersecurity at risk. Quite often this software is implanted with backdoors that can give hackers access to your device or files.
Don't open suspicious emails – If an email looks suspicious, then it probably is. If the problem is important enough then the sender will likely try to contact you by other means.
Limit social media exposure – Try to avoid sharing too much information about your life on social media. Doing this too much can give criminals information they can use to exploit you.
By practicing these measures across all parts of online life you can do a great deal to protect yourself online.
Source:Pixabay/TheDigitalArtist
The safest place on the internet
Though online casinos are huge targets for cybercriminals, this knowledge ensures casinos take the strictest security protocols possible. It's almost funny to think that this huge threat is what makes online casinos so safe.
The internet has become an important part of everyday life and safety on it is more important than ever. Ensuring safe internet practices is the duty of websites, but a certain level of safety is also required by users as well. By doing our part we can all ensure that the internet can remain a safe space for everybody who chooses to use it.
JackpotCity online casino understands the phenomenal responsibility we have in keeping our players safe. If you choose to spend your time with us, then you can do so safe in the knowledge that your privacy is in good hands.