The Poker Champion Daniel Negreanu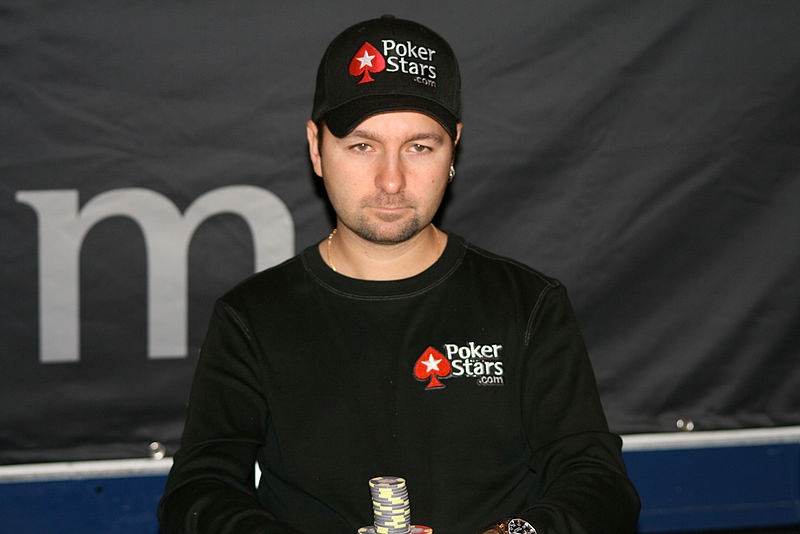 Nearly every Canadian online casino player who has tried their luck with poker will have heard of Daniel Negreanu. Not only are his career earnings approaching US$20 million but he is a multiple WSOP champion, too. The Toronto-born poker professional first made a name for himself at the age of 23 when he won the 1997 World Poker Finals. Since then, most fans of online casino games in Canada have followed his career with a tremendous amount of interest. Even people who have little interest in poker or who have never played at an online casino are likely to have heard about this son of Romanian émigrés because of his notable philanthropy. Negreanu pioneered the 'Big Swing' charity golf event that has been staged each year since 2009 and has played in many fundraising poker tournaments in support of overseas aid projects.
However, it is for his startling success as a poker pro that Negreanu is best known. Today, he is the brand ambassador for an online casino as well as continuing to carve out a career as a successful poker player. In addition, Negreanu has developed his own YouTube channel. He uses this to post about the World Series of Poker (WSOP) and to offer up pearls of wisdom about his poker strategies. Any online casino player in Canada could certainly do worse than checking it out for some useful tips!
Daniel Negreanu's Professional Career
Born in 1974, Negreanu dropped out of high school to pursue a career as a professional poker player. He was so successful in his early twenties that he was nicknamed Kid Poker. In fact, he was formerly the youngest ever recipient of a WSOP bracelet, a record that stood for six years. At the 2004 World Series of Poker, he won a further bracelet and cashed in at five events. As a result of that achievement, the 'kid' was named the Toyota Player of the Year. Overall, Negreanu has enjoyed no fewer than 36 career WSOP final table appearances. This includes those at WSOP Europe as well as at WSOP Asia-Pacific.
Although the 'kid' was something of a prodigy as a poker player, Negreanu has continued to enjoy success long into his career. To date, he has won six WSOP bracelets and scooped three prizes that have individually netted him more than US$1 million. Two of these were in 2004 but he also took the top prize of US$1,038,825 in the No Limit Hold'em Main Event at WSOP in 2013. In 2016, Negreanu also proved he could score big wins in online poker tournaments. The Canadian took over US$60,000 that year in a World Championship of Online Poker (WCOOP) event.
The Social Media Master and Poker Star
In addition to his aforementioned YouTube videos, Negreanu has his own website where he blogs about all manner of things including, of course, poker and betting strategies. This is particularly useful for novice and intermediate poker players since the website also hosts a forum where fans can discuss poker and other things related to online gaming.
Negreanu is also an avid user of Twitter. This social media platform is full of the professional gambler's daily musings. Using the Twitter handle @RealKidPoker, he posts lots of interesting information about the world of poker as well as other things that interest him, such as politics, for example. You will also find lots of things that relate to his charity work and his life as a vegan. Negreanu has been a vegetarian for two decades and is now a full vegan. However, if it is poker advice you are after, then his Twitter account has plenty to offer with links to various master classes and other useful information.
Negreanu has also appeared numerous times on TV. He's appeared on shows like 'Sports Science' and 'Mr D', for example. He's also been in a few movies, such as 'X-Men Origins: Wolverine', and even appeared in a Key Perry music video as a poker player. Little wonder that the poker star has getting on for half a million Twitter followers these days. If he ever decides to throw in the towel at professional poker tournaments, then he is likely to make it as a social media star and influencer!