Have You Ever Tried A Daycation?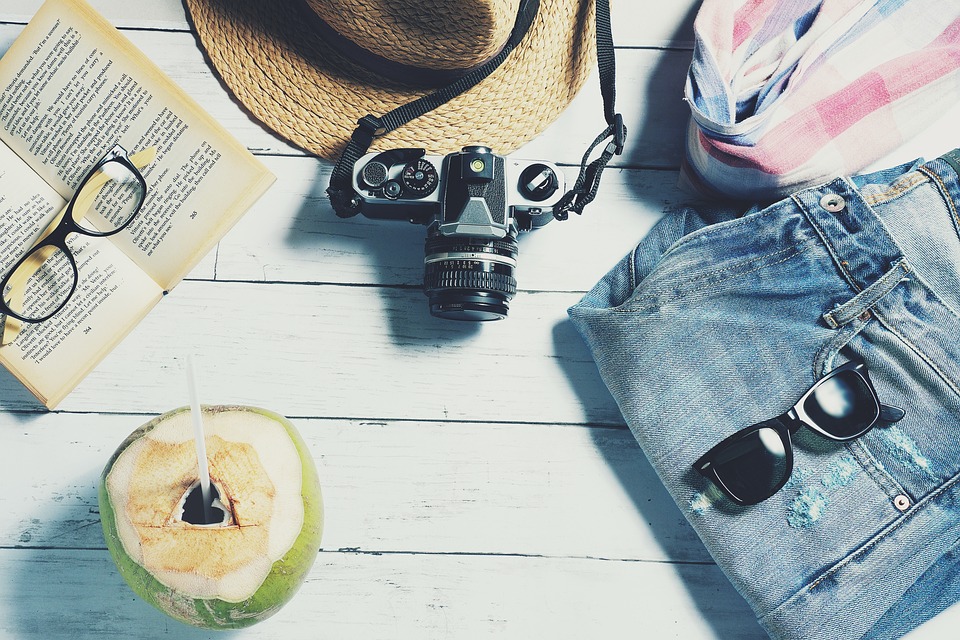 Source: Pixabay
While everybody looks forward to going on vacation, nobody ever looks forward to meeting the costs. And though travel itself can be absorbing, plenty of great destinations entail ultra-boring journeys. But one of the many attractions of a daycation is that you can mostly avoid these two limitations and still enjoy a great experience.
So what exactly is a daycation?
A daycation allows you to enjoy the fun parts of a vacation while reducing (or even eliminating) extended travel times and the cost of overnight accommodation. For instance, you may arrange to spend a luxuriously relaxing day at the pool without actually being more than a short drive away from your home. And while you're there, you can treat yourself to exactly the same amenities as those available to guests who book conventional stays. Because you won't be paying for the 'overnight' element of your stay, costs are usually reduced – often by around 50% of the usual amount you would pay just to sleep there. Yet you still get treated just like every other A-lister at the venue.
Tips to get the most from your daycation
1) Don't travel too far from home
A change of scene doesn't have to involve a trip around the world. So if you're feeling trapped or just tired of the city, get out into the country. And likewise, if you hanker after exciting experiences and a complete change of environment, then look to see what cities within easy reach have to offer. The main thing to remember is not to travel so far out that the journey spoils your plans for a perfect day, or limits your time enjoying the amenities you want. Worst of all, a miscalculation could leave you with the problem (and expense) of arranging an emergency overnight stay.
2) Get into tourist mode
Locals often fall into the trap of thinking 'there's really nothing to do here'. But tourists still visit places near you, so get yourself into the visitor mindset. After all, on vacation is the time to try things you don't normally do. So why not try wine tasting, martial arts, jet skiing or whatever else floats your boat. You could also visit a casino on your daycation to play poker and roulette, eat good food and enjoy luxurious surroundings which will really make you feel like you're on a special holiday trip.
3) Check out daycation operators and your local tourist information
Of course, you can always consult specialists like Daycation or your local visitor services. They are leisure professionals who will have access to all the information you need about bookings, availability, 'day passes' to visit multiple city attractions etc. They will also have advance notification of a long list of upcoming festivals, concerts and other events which will help you to plan activities which match your interests and make the very best use of the time you want to spend in your chosen daycation area.
4) Think about a park visit
Parks come in all shapes and sizes, and once again, making sure their visitors enjoy the experience is the most important part of their brief. So whatever age group or party size is involved, there will be one or more parks in easy reach which can cater to your interests. More commercially oriented sites will offer an all-inclusive deal as well as providing a day pass to explore multiple on-site attractions, but there are also lots of smaller niche sites where you could spend whatever time you wish before moving on elsewhere.
5) Don't forget cultural options
Architecture, history, music, painting and more may not be your thing. But if it is, there will be plenty of options in your area. And if you've never tried these pursuits, then how will you ever learn about what you may be missing? So don't let your reservations hold you back - just give it a go!
6) Stay within your budget
If you don't have to pay heavy travel or accommodation costs, you'll have more cash to spend on fun. So without paying out a fortune, a daycation may prove the smart way to upgrade your holiday experience. And if you plan carefully, you can still achieve all this without blowing your budget!