4 Best Online Casino-Related YouTube Stars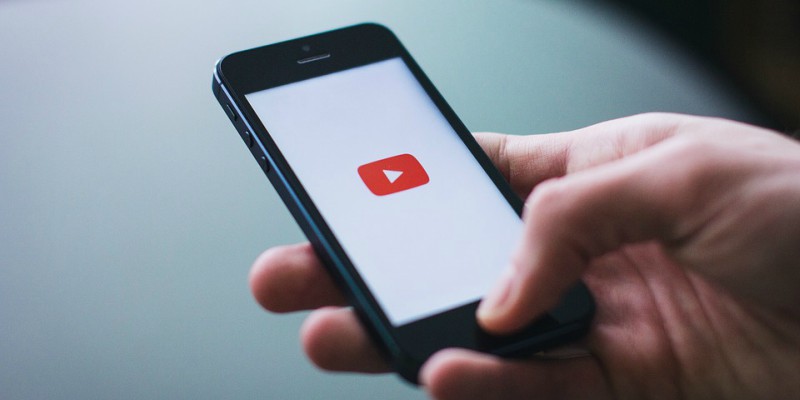 No matter what content you're looking for, you're likely to find it on YouTube. It's the place to find fun, informative and interesting videos about everything under the sun. For online casino and gambling fans,
YouTube is a great place to find information about new games, tips for better gaming and everything in between.
It's also a platform where Internet personalities can share funny videos that are great to pass the time on. We've put together 4 YouTube stars that you should subscribe to for great content, whether you're watching their videos about gambling or something else.
Thanks to YouTube, you don't have to look around for videos on a specific topic. If you want to learn new poker strategies, there are thousands of videos that can help you refresh your game.
Or, if you are thinking about going ashore for a vacation to an on-land casino, you can find previews and reviews of all the best destinations.
If you like sports betting, you can even watch streams of the world's best eSports players. Or if you just want to relax with a funny video of one of the biggest celebrities on the internet, there are hours of clips to keep you happy, but don't get overwhelmed trying to find the craziest and funniest videos. Here are our favorites.
MrBeast
MrBeast's YouTube channel has nearly 50 million subscribers - and it won't take you long to figure out why. He's known for inventing crazy money-making and gambling stunts and showing his followers how to do it.
One of his most famous videos shows what happened when he bought a private island... and gave it away. He brought a group of people to the island and the last one to leave was allowed to keep it. He also gave people Uber rides and then let them keep the car and gave away tons of cash, jewels and more.
So how do you get to a point in life where you can give away things like Lamborghinis or adopt any dog in a dog shelter? Jimmy Donaldson, a.k.a. MrBeast, started YouTubing when he was just 13. Believe it or not, the video that made him famous showed that he counted up to 100,000. That was a hit, so he counted up to 200,000.
Now, at 22, he is one of the most notable personalities on YouTube. He is the perfect example of spending money to make money - even if one of his stunts ultimately costs him, he more than makes up for the loss with sponsorship and advertising revenue. Sometimes the money he gives away is from sponsors, although he occasionally uses his own money.
His love of money means that he also loves gambling. Most of his gambling videos start with him buying a ridiculous number of scratch cards to see how much he can win. He turns it into a competition with his friends to keep things interesting and see if they can earn the money back.
In this video, he and a friend put $50k on scratch cards and reveal how they did it. They have graphics to track how it's going and highlight their biggest winnings.
Not big enough for you? They repeated the stunt later and spent a cool million on lottery tickets. There were so many scratched-off tickets that they had to have them delivered in a dump truck. Watch him scan the lots to see which ones were and which duds:
But when he plays the lottery, MrBeast still gives money away to people... he shares his winnings with anyone who helps him scan the huge stack of tickets. It takes a lot of people to scan so many tickets.
In another of his lottery ticket videos, he splits $100k worth of tickets between two friends. The catch? Those who get the most out of their tickets keep the money. Watch them count how much they have won and lost, and see who can take home the winnings:
Along the way, they play a few games to steal tickets from each other. Competition is pretty tough - and there's a lot at stake!
For another hilarious challenge, check out the "Press This Button" challenge. Basically, MrBeastgets $100k and a big red button. Press the button and you have an opportunity to win. But if you're not the winner, your "penalty" will appear on the screen. You don't know what you're going to get - you might have to put on jeans full of mayonnaise or beat all Minecraft before you can take another round at the buzzer.
Or, you just have to give away $1,000 to random strangers or get a massage. Not knowing what they will get makes the game even more fun for everyone who plays it - it's like playing slot machines in an online casino!
Almost all of MrBeast's videos are about giving money away. It's fun to watch him spend people's days, even though they often think they're being tricked. However, his philanthropy is not always part of a video trick. He also co-founded a fundraiser called Team Trees, which has donated more than $22 million to the Arbor Day Foundation to plant trees and conduct other green initiatives.
His brand is so big that he not only has one channel - he has several. Besides MrBeast's main channel, you can also subscribe to his other channels to get short videos, videos about his philanthropy and more videos about video games. It's the same fun setup we love on his main channel, but on a range of different topics.
David Dobrik
Do you want to see how more money is spent? Look at David Dobrik. He's not quite as flamboyant as MrBeast, but he still has some great stunts on his channel. His videos attract viewers with catchy titles... and they always deliver. That's why he's one of the best-known Internet personalities.
He was born in Slovakia and first became famous on the now defunct Vine platform, known for its viral 6-second videos. He quickly made a name for himself with his hilarious videos, which often collaborate with other stars. He moved from Vine to YouTube, where his channel is a concoction of videos, including pranks and comedy, as well as appearances by cute animals and celebrities.
Like the 6-second clips, they are fast-paced and move from one stunt to another in no time. This video, in which he wins $10k from his best friend betting on a pool game, also includes a dunk tank, a wrestling match and random funny clips in which he hangs out with his friends.
For more money stunts, you can watch him pay people $10k to eat a ghost pepper, or give $10k to a random stranger without saying a word... just to see how they react. Imagine how many games you could play online with this kind of cash in JackpotCity NZ... There are tons of other classic pranks and strange stunts that will keep you entertained for hours.
One of David Dobrick's friends who often appears in his video is Jason Nash, who is also a YouTuber himself. His videos have a similarly energetic style with a homemade feel and often show his buddy David.
In one video, he and David go to Vegas to win money as a Christmas present for Jason's nanny. They take piles of cash with them to Vegas to play roulette in the hope of multiplying their money. Don't miss their reactions if they're lucky with Red... or the nanny's reaction if they give her the money.
So if you want to play your own roulette game, check out the various roulette games in the best online casino in New Zealand, JackpotCity! Whether you want to give something or keep it to yourself, you will definitely have fun spinning the wheel to see what is hot and what is not.
Smosh Games
Smosh Games is one of the original Internet sensations - they've been making great videos for years. Today, it's a great channel for all kinds of gaming content. It's part of the larger Smosh brand, a selection of sketch comedy channels led by Ian Hecox and featuring a whole host of other hilarious contributors.
At several points in Smosh's history, they've held the number one spot for subscribers across YouTube, and they've consistently been one of the most popular channels on the site. This is in part due to their huge range of content, which means there's something for everyone.
Its gaming channel covers all types of games, from card games to board games to casino games. You can watch them play Giant Uno with unique penalties for the losers, or watch five guys dressed as Guy Fieri play roulette, or learn how they incorporated super-sharp ghost pepper into a Mario Party game.
One of their funniest gambling videos shows them playing blackjack. They didn't make it to Vegas, so they set up on their own - watch a group of comedians in "Smosh Vegas" sit down to a hilarious blackjack game. It's a parody of late-night gambling shows, with funny characters in over-the-top costumes thinking lots of sunglasses and crazy jackets. It doesn't matter that none of them really know how to play - it's still great.
You may not be learning how to become a better blackjack player, but you are sure to be amused by the character playing and the players ripping each other off. If you want to practice your blackjack skills, it is better to play a few rounds on our casino online site - the best way to learn.
The Smosh crew is seen once again travelling to Smosh Vegas, where they play roulette as 5 Guy Fieris. Wearing blonde wigs, sunglasses and flamboyant shirts, their parody of the famous chef makes their roulette game even better.
Want more games? You can also find the Smosh crew playing Scrabble on Nintendo Switch as their alter ego. However, it is much more than just a game, it is also full of skits and jokes. You can see them playing other board games such as Guess Who or Candyland in other videos.
You can also try the popular video game Among Us and play games on the remote group play site Jackbox. No matter what you watch them doing, it will definitely make you laugh. They always report on the latest in the world of gaming, so it's worth signing up to see what they come up with next.
Logan Paul
Logan Paul is another YouTube star who got his start at Vine. He has a bit of everything - he's also known as an actor and boxer. He has one of the biggest subscriber groups on YouTube, with videos on all sorts of topics. He's a big fan of spending money and living a high-roller life... so of course he has several videos about his trips to Vegas. You'll always find him surrounded by his friends, and they film everything, so you don't miss a second of the fun.
On this trip to Vegas, Logan and some friends will receive a Primo Suite at the Westgate in Las Vegas. Before they make it to the casino, they will show the audience their hotel, including incredible decoration, luxurious furniture and a balcony with fantastic views. Then, they will visit a few friends in the hall and things will get out of hand quite quickly as they play a game of Uno before they meet the casino on the first floor.
It is an intense game that is very competitive... and gives you a good idea of how much fun the group knows how to have.
You go to casino and Logan wins a stack of cash, then he bet his winnings on a UFC fight. Spoiler alert: The video is called "I lost $25,000 in 25 minutes..." Watch part of the fight and see how it happened.
If that's not enough Vegas, check out another video of Paul's crew partying at the Westgate Las Vegas. This time, they're throwing a birthday party for one of their pals, and they're going all out. They'll get even more shots of their fantastic penthouse, complete with catering and full-time butlers.
See what life is like in Vegas when you're a VIP - from their 13,000 square foot room, you'll have breathtaking views of the city, and it's got all the luxuries you could dream of, but the room isn't the only attraction.
Look for footage of what you can come up with, including a visit to the casino and a wild night of partying in the most exciting city in the world. Whether you're planning to visit Vegas for yourself or just want to catch a glimpse of a crazy night out on the town, this video gives you all sorts of ideas on how to have a good time. And maybe a few tips on what not to do...
Not only is Logan Paul known for making funny videos - he was also the subject of some controversy when his videos went too far. He was punished by YouTube for posting controversial content and has since been more careful with what he posts.
We hope this means more casino visits, so we can see what his wild group of friends is going to achieve. Who knows, maybe they'll be playing at one of the best online casinos next.
YouTube
It seems like every YouTube star has a strange story about how they ended up there, but it always requires self-promotion and dedication to producing great content. Most of these stars have become popular because they make the kinds of videos you don't want to stop watching because you have to see what happens next. Also, once they're already famous, they have more opportunities to do things that make their channels even more interesting, so they get even more viewers.
If you are not busy playing games in JackpotCity, the best online game in New Zealand, watching funny videos online is a great way to pass the time. Or, for a truly relaxing evening, you can put them on your TV while playing in our casino mobile game... so there is never a dull moment.