Everything You Need to Know About Fedor Holz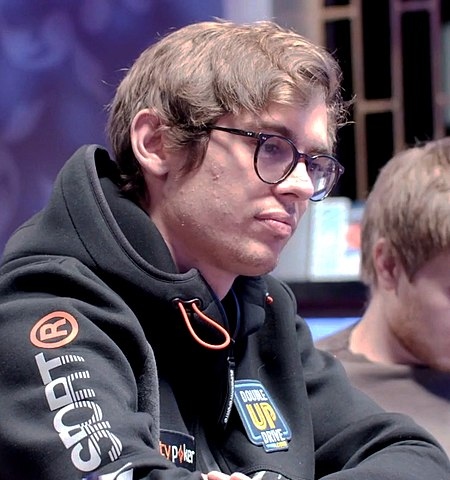 When you think of famous professional poker players, the name Fedor Holz will undoubtedly come to mind. Still only 26 years old, Fedor has been active in poker since he was just a teenager.  As of 2018, Holz has earned just under $33 million in live cash games, placing him at number 6 on the All-Time Money List. 

While admired for his poker ability, Fedor Holz is renowned for his determined work ethic and charity efforts. Coming from a relatively poor background, Holz is evidence to many young people, poker aficionados or not, that you can succeed if you work hard. So whether you're determined to be the next big poker player, or just enjoy playing a few online casino games, you'll undoubtedly learn something useful from the life of Fedor Holz. 
From novice to #1
Fedor Holz was born in 1993. His mother was only 17 and had to raise Fedor as well as two younger sisters. While grateful for the love he experienced as a child, Fedor's early years weren't the easiest. He didn't have much money and was teased at school because of it. He found himself struggling to get invested in his studies, despite an extraordinarily high IQ. 

He later studied informatics at university but found himself playing poker instead of studying. At first, he found he lacked a natural talent for the game, but was intrigued by the amount of money his friends were making. When he was just 18, Fedor signed up to online poker websites and developed his skills. Initially earning only 400 Euros a month, he quickly improved. 

Just a year later, he won his first big win, at the No-Limit Hold'em in the Czech Republic, bringing home €15,320. Inspired by the success, he left university and committed to poker full time. By 2014, he had won over $1 million and was the number one player at the WSOP. 
Career highlights
To many poker aficionados, Holz will be best known for his performance at the World Series of Poker. Fedor first entered the competition in 2015, finishing 3rd in the No-Limit Hold'Em 6-Handed Championship. He took a pretty respectable €268,463 - there are not many 21-year-olds that can claim that kind of income.

Returning in 2016 much improved, he finished 1st in the 111,111 High Roller for One-Drop Hold'em, winning just shy of $5 million. Undoubtedly his best year yet, Holz won an incredible $6,000,000 at the 2018 WSOP main event, only losing to Justin Bonomo.

A big fan of online poker, Holz is the number one ranked player in the WCOOP'S all-time money leaderboard. In 2016, he won just over $1 million at the WCOOP Super High Roller Event. Not bad for not leaving the house. Holz is currently partnered with pokercode.com where he posts videos that are intended to help you develop your poker skills. 
Business ventures and charity work
In 2017, Holz assisted in founding Prime Group, a start-up based in Vienna. Prime Group believes in advancing human potential through technology. 

To do so, they released Primed Mind, a coaching app that helps users develop visualisation and goal-setting techniques, using audio content. Holz is heavily invested in the company and its mission, regularly posting videos on his YouTube channel to promote the company.
As well as Twitter and Instagram, Holz is very active on Twitch using the username CrownUpGuy. While many Twitch streamers can make a nice profit from in-stream donations, Holz instead gives his away to non-profit charities that are close to his heart.
Personal life
Fedor isn't particularly public about his personal life or relationships, but he's a very passionate football fan and enjoys travelling. Fedor is also very vocal about his healthy lifestyle. He rarely drinks alcohol and advocates a clean, healthy diet. He is into yoga and practices the Wim Hof breathing technique, which he believes improves his ability to stay calm under pressure in a tough game. He is a big supporter of Elon Musk, citing his work ethic as an inspiration.