Gamer Girls Worldwide – Game On!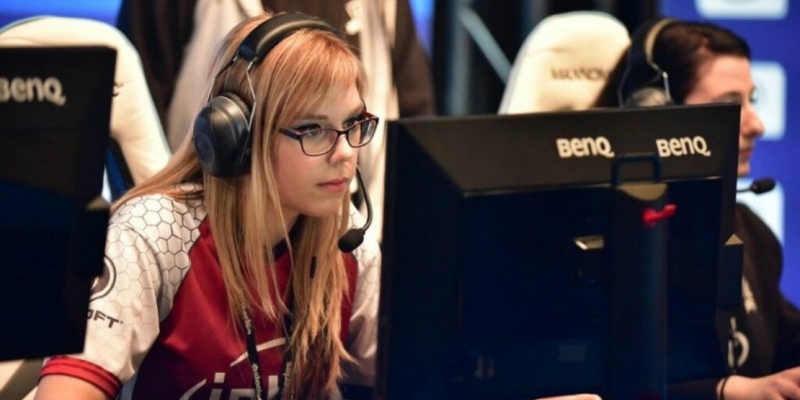 An increasing number of people around the world are playing games, particularly on their computers and mobile devices. From Minecraft to Fortnite to online slots, Canada's average gamer is 39 years old and spends an average of 10 hours playing each week. Women play just as much as men, but like in many other professions, the inequality is visible when it comes to professional gaming. The percentage of women participating in the major gaming competitions is quite low and women-only tournaments have much smaller prizes. But this is not the only challenge female gamers face.
Hypermasculinity in games
The early video games were designed by men, with women only really joining the field in the mid-1990s with the boom of feminism. As a result, there is a traditional "hypermasculinity" to many video games. Masculine stereotypes, such as aggressiveness and hierarchal values, are rampant, and the main character tends to be a man. Any woman character usually falls into one of the following categories:
Overly sexualized - skimpy clothing, large breasts… think of DOA4's Christie
Damsel in distress - Princess Peach (Mario) is the best-known example
Enemy - Sniper Wolf from Metal Gear Solid
A non-playable character
Cyber-bullying
Girl gamers have faced serious prejudice and verbal/written abuse, due in large part to the popularity of streaming platforms. While male streamers experience cyberbullying as well, it is not in the same way as females. The direct audience feedback offered by platforms such as Twitch and YouTube has, all too often, been used to degrade and even threaten rape and death to female streamers, simply due to their gender. 2014's Gamergate brought this abuse into mainstream media's awareness. Women throughout the video game industry, from players to creators to journalists, had their personal information leaked online, were victims of hacking, and received both private and public threats of bodily harm. Even years later, many women choose to use neutral usernames and not record their voices so as not to let their gender be known. And even when they aren't being harassed, women can still find themselves a target of male gamers looking for flirty responses to their compliments.
All is not lost
Even with all of the challenges faced by being a female gamer, women aren't giving in and giving up their love of the game. The development and growth of indie games and platforms allow women easier access, be it to designing or playing. Highly placed women in the industry are showing themselves more and actively recruiting more women. There is even a group in the United States called "Girls Make Games" which encourages junior and senior high girls through game-development workshops.
5 stand-out female gamers
And then there are the female gamers who are showing that they can kick ass and take names with the best of them. Check out these five influential gamer girls:
1. Missharvey
Canada's own Stephanie Harvey has been a professional gamer since the early 2000s and plays Counter-Strike: Global Offensive. She has won five major international competitions with her teammates, including the CLG.Red team. She is an ex-developer at Ubisoft Montreal where she worked on games such as Far Cry Primal and currently serves as the director of Esports Franchise Development and Outreach at Counter Logic Gaming.
2.  Anne Munition
Full-time Twitch streamer Anne Munition has been called a Top Gamer by CNBC. The 29-year-old from Southern California, USA, quit her job to become a streamer on Twitch in 2015 just one year after streaming for the first time. Her favourite games include Tom Clancy's Rainbow Six: Siege, The Witcher 3, and Overwatch.
3. iHasCupquake
American Tiffany Garcia began posting content on YouTube in late 2010. Her channel grew in popularity when she began posting videos of her League of Legends and World of Warcraft plays. Today she streams mostly Minecraft and has over 6.5 million subscribers. She even has a Guinness World Record for "Most Views for a Female Game Broadcaster on YouTube"!
4. KittyPlays
Another Canadian, Kristen from British Columbia, is one of the top 100 streamers on Twitch. Her over 1 million streamers enjoy watching her play Fortnite and Call of Duty: Modern Warfare and her many vlog entries.
5. GamingWithJen
29-year-old American Jennifer is a YouTube gamer and vlogger. She has over 5 million subscribers who tune in to watch her Roblox videos. She also vlogs with her ex-husband Pat on his channel PopularMMOs.