Could Festive Indulgence Prove Lucky?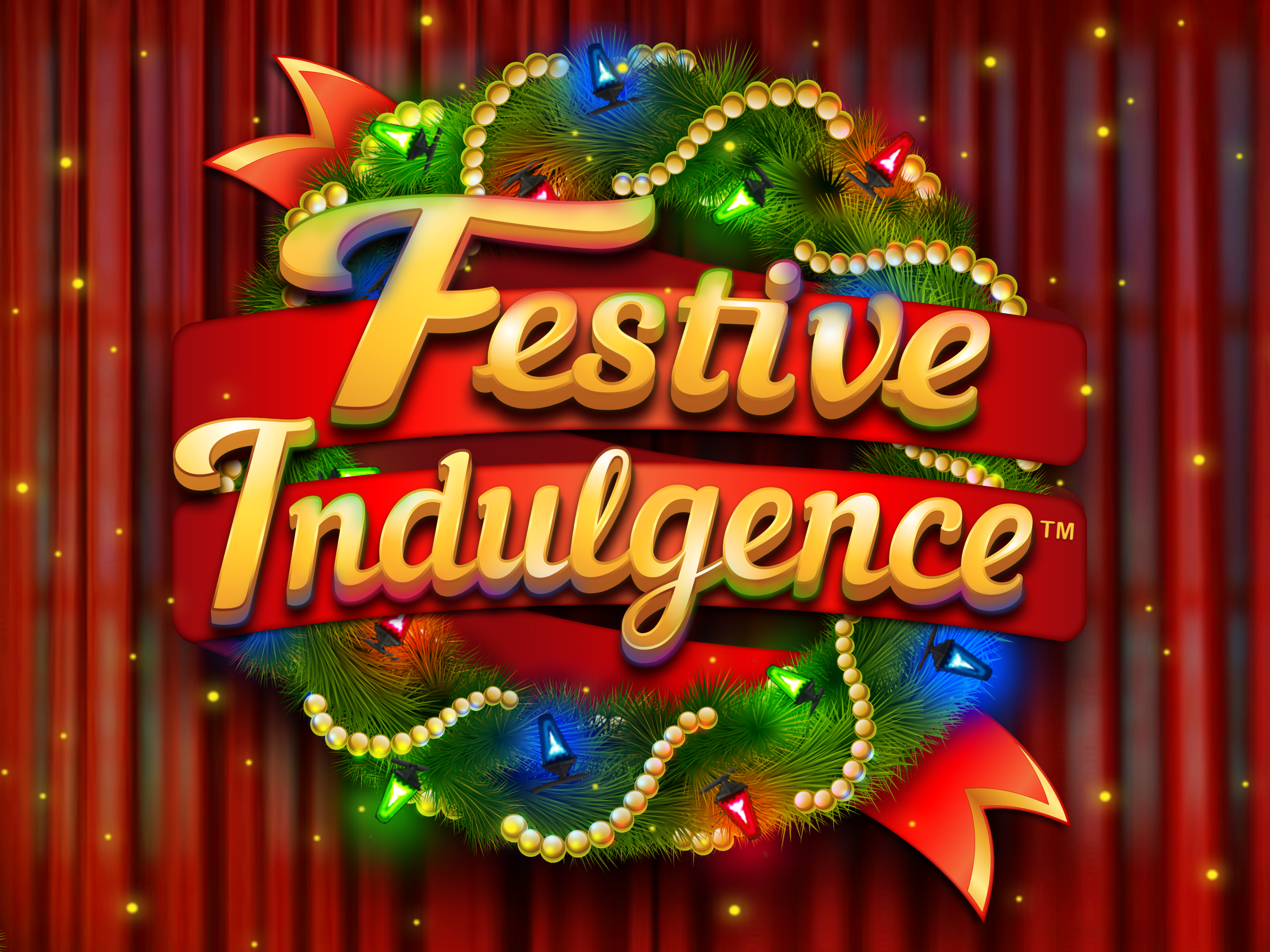 When sleighbells ring, are you listening? And have you realised it's once again time to deck your halls with boughs of holly? But perhaps even more importantly, are you going to be lucky enough for Santa to provide you with more than just a turkey this Christmas? If so, then you'll be glad to hear about what Festive Indulgence, Microgaming's brand new online pokie, can bring you for the upcoming Yuletide season. Released in good time for the 2019 festivities, Festive Indulgence will soon get you in the mood for gameplay and sumptuous seasonal feasts, washed down with generous helpings of good old Christmas cheer. Feeling hungry already? Well then, let's have a look at what this casino online slot has to offer to brighten up your Winter Wonderland this holiday.
Fun and fortune: The Festive Indulgence gaming environment
Festive Indulgence is an unashamed nostalgic trip through Santa's back catalogue of traditional seasonal images of every kind. There's a wealth of bold, Disneyesque festive colours in this game environment, as well as plenty of snow-covered Dickensian gas lamps to light your way, bright Christmas trees lit with candles and laden with presents, comfortable Victorian armchairs where you can relax in front of that open fire, and much more besides.
Like many other casino online pokies in this genre, the game's images and graphics visit plenty of traditional Christmas-themed formulas. That's why the game largely takes place inside a charming Nordic-style log cabin which is decorated with holly and always appears cosy and warm. So whenever you spin a reel, you will always be looking out of the log-cabin window at a snowy night sky full of twinkling stars.
Festive Indulgence lucky symbols
The game's decorative Festive Indulgence logos appear in both a banner format and as a festive wreath, depicted in traditional red, green and gold colours on each occasion. There are 11 regular game symbols, the six lowest values being an ascending series of party gingerbread card values, 9, 10, J, Q, K and A, with the ace being the most valuable. These are then followed in ascending order by a pair of bells decorated with red ribbons; a delicious, two-tier iced Christmas cake; a table-ready turkey with festive trimmings, accompanied by a bottle of wine; a Christmas elf wearing a green cap and bearing a seasonal gift; and a traditional, white-bearded Santa Claus dressed in his familiar red outfit. Festive Indulgence players should notice that both Santa and his elf helpmate offer the same maximum payout value.
In this game, the Wild Symbol is a Christmas wreath with 'wild' appearing as a prominent gold label. Meanwhile, the game's Scatter Symbol is depicted as a traditional Christmas present wrapped with paper and secured with a gold ribbon.
Gameplay features
As in many online casino slots, this festive game's primary feature is its Free Spins game. This is triggered if you manage to land three or more scatter symbols anywhere on the reels. Your reward is 15 free spins. And if you are able to secure five scatters at the same time, you'll potentially get back up to 500 times your original stake. Once you're into the free spins feature, then all your winning sequences are tripled by the game's multiplier boost. In addition, a further three scatters means you will then be treated to yet another 15 extra spins.
Festive Indulgence slot specifications
Microgaming's Festive Indulgence game has five reels, three rows, and a total of nine paylines. According to the technical specifications, Festive Indulgence has a Total Hit Frequency of 31.37% - which means players can expect some kind of payout on average around once every three games or so. In addition, the game has a high volatility rating, which suggests it will tend to offer larger payouts and that, as a result, wins will perhaps be less frequent than with low-volatility pokies in casino settings. Players will also get an industry-standard RTP (return to player) percentage of 96.10%, which is fairly generous.
Festive Indulgence can be played with a minimum bet of just 0.01 per spin up to a maximum bet of 45.00. And for those who enjoy a lucky festive season, lining up five wild symbols right across a payline during the free spins game round could bring you a massive 3,333 times your chosen stake!