Galactic Gold - an exclusive game experience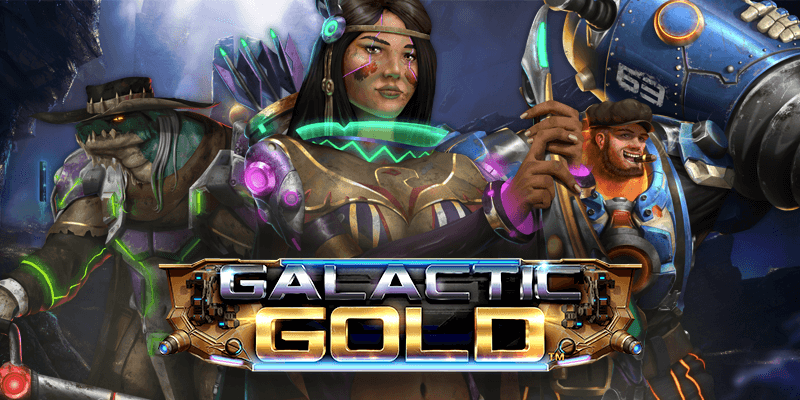 We've done it again. Together with Microgaming, we've created another exclusive online slot game for our players at JackpotCity Online Casino and partner casinos. This time, we've gone into space in search of gold and adventure on the reels. Imagine a team of space pirates aboard the aptly named spaceship, The Goldhunter, on a journey to the planet Aerius, where a bounty of gold is expected, and what would such an adventure be without an insidious nemesis trying to thwart them every step of the way. Galactic Gold has all this and more - including an exciting Free Spins feature and four progressive jackpots to potentially win. This progressive slot is the result of a collaboration between our creative team at JackpotCity and the legendary software vendor Microgaming: responsible for the mechanics of the game and the seamless gameplay. Let's take this time to take a closer look at what this exciting new online game has to offer our players.
More About Galactic Gold
After the previous successful collaboration between our creators and Microgaming, which culminated in the fun Vegas Flush online slot machine, Galactic Gold comes. Located aboard The Goldhunter, it features a colorful character cast with a required villain and is played on 5 reels and 25 paylines - with betting sizes ranging from 0.01 to 6.25 credits per spin. It's a low volatility game with an average payout rate of 88.12%. As far as visuals are concerned, we're pleased to report that it's a feast for the eyes. In addition, the game is complimented by crystal clear sound quality, smooth gameplay, easy navigation and of course fantastic features such as Free Spins and the bonus wheel with its four progressive jackpots. Before we go any further into the features, let's meet the cast.
Introductions to cast and symbols
We wanted Galactic Gold to be entertaining, and the characters of Galactic Gold are an integral part of that goal. The crew of space pirates have been beautifully made to evoke their strong personalities, and we have given them colorful names and nicknames like Captain Roscoe "Digger" Townsend, Nova Nightshade, Little Nicky Powers, and Arthur "Silver Tongue" Baker. As for their shady and villainous nemesis, he is none other than the aptly titled Shayde Grimm. These types all make up the high-quality symbols of the game, while the lower symbols include the standard royals of playing cards - A, K, Q, J and 10 - that regular online slots players will be familiar with. Of course, we also have Wild and Scatter symbols in the game. The Wild is gifted with substitution powers - it can replace all other symbols that block scatter to create winning combinations.
Now For The Exciting Features
Once a player lands three, four or five scatter symbols, they activate a series of spins in the Free Spins Feature. As for the progressive jackpots, watch out for the bonus wheel that can appear at any time during the game. As soon as it shows up, players can spin the wheel to see where it lands. The Gold Jackpot starts with 10 credits, followed by the Grand and Galaxy jackpots with 100 and 1000 credits, respectively. Finally, we have the aptly named Galactic Jackpot, which starts with an impressive 10,000 credits. Remember that the jackpots are currency based, so depending on what is used, the amounts will appear as currency equivalent.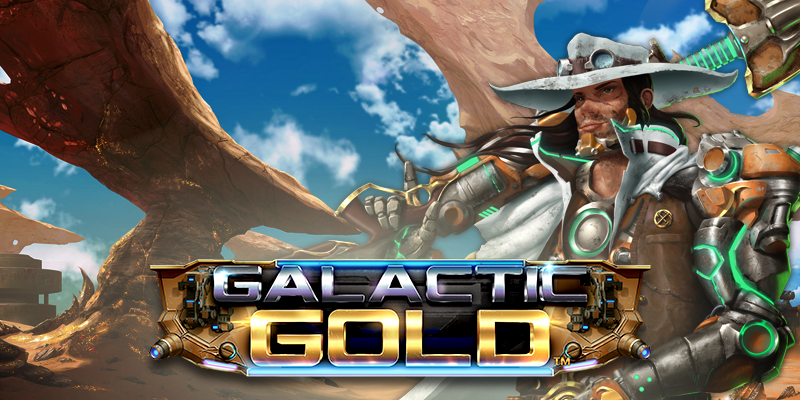 Let's Talk More Microgaming
Yes, the creative talent of JackpotCity developed the ideas and designs for Galactic Gold - but it would not exist without Microgaming, our trusted software provider and mastermind behind the majority of our online games casino. Microgaming provided the mechanics for Galactic Gold so that our players could enjoy the bonus wheel, free spins and more. In addition, this acclaimed game developer has been around since 1994, when online casinos were in their infancy. In the meantime, numerous awards have prevailed as more and more exciting games were created by them. From online and progressive slots to table games, video poker and more, all types of players are catered for, and many of the games have also been optimized for mobile gaming.
Galactic Gold at JackpotCity
JackpotCity is an online casino in Canada that offers world-class entertainment around the clock, including a wide range of games, regular promotions, a level-based loyalty program, trusted banking options, the latest security features, 24 / 7 customer support and responsible gaming tools if they feel the need to exclude themselves, deposit restrictions and more. In addition, Galactic Gold is exclusive to JackpotCity and its affiliate casinos.
Since Galactic Gold is scheduled to launch at JackpotCity at the end of October 2020, it is time for us all to adjust to the space thrill of our lives.