The Gaming Hall of Fame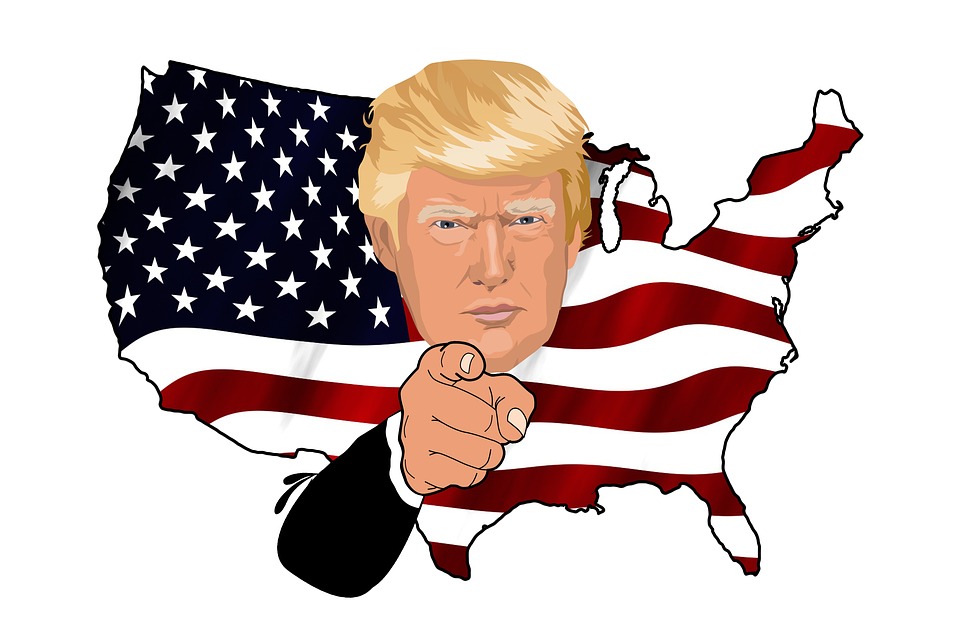 There are many alumni in the celebrated world of the gaming industry. Unlike other professional industries, however, there aren't many organisations that look at the movers and the shakers of the gaming industry who innovate and promote the good values within the industry, and award them. This is where the Gaming Hall of Fame made a change in 1989. This organisation hopes to nominate and induct new members annually under the guidance of the American Gaming Association.
Currently the Hall of Fame features over 60 members, with the list growing each year. Many members you may recognise as sports or media personalities, but not many people are aware of their contributions to the gaming industry. Let's take a look at some of the more famous members and their contributions to the gaming industry.
President Donald Trump
We have to start with a 2005 inductee who has gone on to become the most famous casino mogul ever, Donald Trump. Trump made his fortunes in the 70's in real estate, but he soon moved to the casino industry and made huge investments and developments in Atlantic City. Trump then garnered further fame with his television show, The Apprentice, and has been a prominent figurehead for the casino industry, with many scandals along the way. Now of course he has grown his personality and brand as the leader of the free world.
The Entertainer Frank Sinatra
In 1997 probably one of the most beloved entertainers, Francis Albert Sinatra was inducted into the Hall of Fame. Ol' Blue Eyes, as his fans affectionately know him as, had a lucrative career as a Vegas showman. In fact, it was his early performances in the Desert Inn that launched his singing career. Soon, his relationship with Sammy Davis junior and Dean Martin created an entertainment tour de force that would redefine cool in the sixties. Sinatra dabbled in casino ownership by purchasing shares in the Sands and Cal-Nevada casinos. He was also part of helping put Atlantic City on the map as a worthy rival to the iconic Las Vegas. Unfortunately, Frank passed away in the year following his induction, and in his honour the lights of the Vegas strip were dimmed.
The Evergreen Tom Jones
Tom Jones, like Frank Sinatra, has become an icon in the music industry. He has reinvented himself almost as many times as Madonna and he continues to make music and tour. Starting his career in the 60s, by 1971 he had sold over 30 million albums. Tom has a lot of reasons to thank the gaming industry, as it helped launch and support his career with regular performances in both Las Vegas and Atlantic City. It was certainly "Not Unusual" for Jones to be inducted into the hall of fame for his role in promoting gaming culture and the industry.
The Laugh-a-minute Don Rickles
Another legendary name, but this time from the world of stand-up comedy, is Don Rickles. Don shares the same iconic status that Frank Sinatra and Tom Jones enjoy in the music industry. This stand up comic is known for his unique, improvisational style and acid tongue. Don started his career on the talk shows "Johnny Carson" and "The Dean Martin Show". To this day, Don still headlines shows in Las Vegas. Throughout his career, he has always made a point of playing his favourite casino games in famous towns like Vegas, Atlantic City and Reno. Don still makes regular guest appearances in TV series and he has a string of voice over work under his belt to further compliment his stunning entertainment career.
The Iconic Don King
With over 500 world championship fights under his belt, Don King is one of the most well-known and well loved sports promoters. With his iconic hair and even more iconic list of fighters, Don has made a huge impact on national consciousness. With a client list including Muhammad Ali, Joe Frazier, George Forman and Mike Tyson, it's no wonder that Don has promoted 11 of the 15 highest grossing fights in the history of Vegas. Atlantic City even went so far as to name a street after King thanks to the events he hosted there. Other than being a member of the Gaming Hall of Fame, King is also the World Boxing Council's "Greatest Promoter of All Time"
The Mysterious David Copperfield
Considered by many as one of the greatest magicians in the world, David Copperfield was inducted into the gaming hall of fame in 2007. Not only has his unique, theatrical style of magic taken him all over the world and won him 21 Emmy Awards, but he also holds the record for more tickets sold than any other star in history. He also holds the Broadway record for most tickets sold in a week. David received his induction into the hall of fame for his tireless work in hosting shows in Las Vegas.