Quick Guide to NZ Online Casino Regulations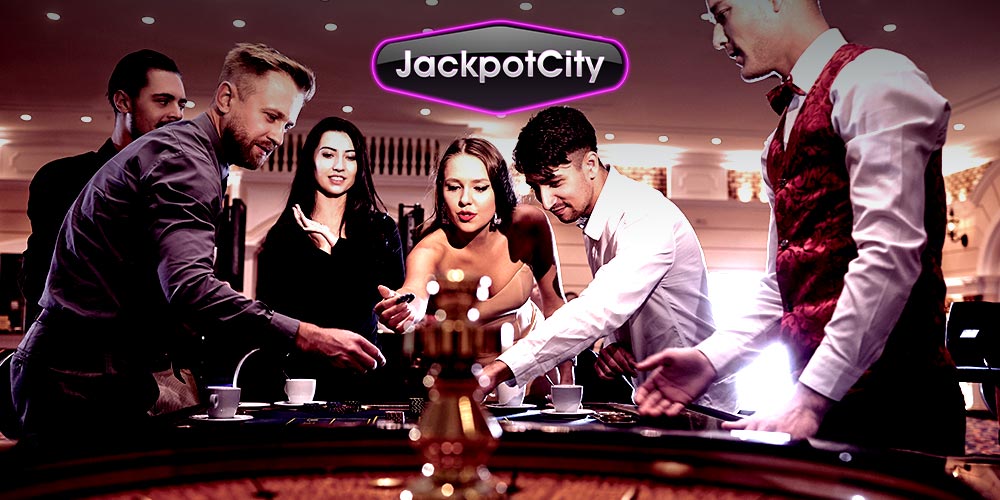 When it comes to online casino regulations in New Zealand, the first questions that pop up are: "Is it legal?" and "Am I allowed to play online casino in New Zealand?". This article will try and answer a few of the more important questions our players may have about how online casino games are regulated in New Zealand and overseas, and how all this affects our kiwi players.
So… is it legal to play online casino in New Zealand?
As you may know, for many years New Zealand's gambling laws were so restrictive that in the eighties there was talk of opening offshore floating casinos in international waters. New Zealanders were ready to take to the seas just to play casino games. Luckily, times have changed, New Zealand now has several casinos on dry land around the country. You don't need to boat there (bonus) and there are even online casinos that cater to the New Zealand market on the Internet. So, what's the deal with these online casinos, are they actually legal?
Well, the short answer is "yes", it's perfectly legal for New Zealanders to bet online in a virtual casino. But you do need to be careful about which websites and apps you use, as we'll explain…
All gambling in New Zealand is prohibited unless it's authorised by the Gambling Act 2003. Under this act, remote interactive gambling is prohibited by Section 9 (2) (b). Remote interactive gambling is defined as "gambling by a person at a distance by interaction through a communication device". There are several exemptions to this rule: namely sales promotions in the form of a lottery and remote interactive gambling organised by the Lotteries Commission and the Racing Board (TAB).
So, in New Zealand, as a general rule, only Lotto NZ and the TAB offer any kind of remote interactive gambling that is based in New Zealand and subject to NZ gambling laws. There are no online casinos run out of New Zealand – the kind with classic casino games like roulette and blackjack – because casino game operators are not allowed to operate inside New Zealand. In other words, all the online casinos you have access to, in New Zealand, are based overseas. As the NZ Department of Internal Affairs tells you on their website: "The prohibition is on remote interactive gambling in New Zealand and therefore does not prohibit gambling conducted overseas."
So yes, New Zealanders are allowed to play online casino games based overseas. Great, all okay then? Well no, because if you aren't careful about which websites or apps you play on, you could find yourself up the proverbial creek without a paddle. If a website is based overseas your legal protections (if you are a victim of fraud) are dependent upon the legal system of the host country. Not all countries carefully enforce online gambling activities. Not all companies are operating legally. You may find there's no one to turn to in the event of a dispute, or that the website or app doesn't seem to exist anywhere when you need to contact the operator. But don't despair just yet, there are many secure options too. Keep reading to find out more…
If I'm not protected by NZ law, is it risky to play online casino games?
As with anything on the Internet, you need to be careful and choose the websites and apps that you use wisely. Be careful which sites and apps are granted access to your personal information and credit card or bank card details.
Above all, it's important to use a reputable and trustworthy online casino if you do want to play. If a website looks dodgy, don't use it. If a pay-out rate seems too good to be true, it probably is. A good starting point for players looking for trustworthy sites is to check whether an online operator is certified by a regulatory body overseas: since even if they're not regulated by NZ law that doesn't mean they're not regulated somewhere else. There are many reliable and longstanding online casinos based in other parts of the world. Most of the historic online casinos are run out of Malta and are subject to Maltese gambling laws. Sweden is another new and popular base for online casino operators in Europe, but there are many more.
If online casino websites and apps are all based overseas, who regulates them?
Well, we can't speak for all online casinos, but JackpotCity is based in Malta, and of course it goes without saying that we consider it to be one of the best online casinos around. It is subject to the laws of Malta. Our online casino was launched in 1998 and is licensed by the Malta Gaming Authority (a.k.a. MGA) and has eCOGRA certification.
So, we'd like to tell you a little bit about how gambling is regulated in Malta. Malta is known as the birthplace of regulated online gaming and is Europe's iGaming capital. The Gaming Act is the oldest of Malta's gambling laws, it was enacted in 1998 (last amended in 2012). In 2004 the Maltese government enacted Remote Gaming Regulations which aligned its rules with EU Directives for online gambling activities. This also allowed Maltese gaming operators to expand their businesses into other EU countries. JackpotCity is licensed by the MGA under a dynamic license that you can check online here to ensure it remains valid.
When you choose an online casino based overseas, this is the sort of detail that's worth checking before you begin using their services. More importantly, the MGA also offers online support to players experiencing difficulties with any of its licensees. That way, if something goes wrong you can contact the MGA for help in resolving any kind of dispute, although hopefully that won't be necessary. But first, try to contact the online casino directly through their chat or contact page. If you're using our online casino, you'll be pleasantly surprised by the efficiency of our chat service.
Why can't online casinos be run out of New Zealand?
Gambling laws have always been restrictive in New Zealand. In 1920 "bookmaking" was made illegal. Until the creation of the TAB (Totalizator Agency Board) in 1961, the only betting authorised was at the races. New Zealand's gambling industry is carefully controlled by state-owned institutions. The government controls the industry to ensure that a portion of profits goes back into the community.
Pokie machines or slot machines operated by charities were only authorised in pubs and hotels in 1987. Kiwis still have a soft spot for these pokie machine because they've become such a traditional feature of the local pub. For many years land-based casinos were illegal too (as we mentioned at the start of this article), but today you'll find casinos in most of the bigger kiwi cities. We think you'll be able to operate an online casino in New Zealand too one day, but these things take time…
At present, the Gambling Act 2003 maintains strict state-controls over gambling. Different aspects of gambling legislation are under the responsibility of the DIA (Department of Internal Affairs), the Ministry of Health and the Gambling Commission. This does not include remote interactive gambling, which remains prohibited (with a couple of exemptions). Nonetheless, it is perfectly legal to be an online casino operator in many other jurisdictions around the world.
What is an online casino jurisdiction?
As we mentioned, under New Zealand law, you cannot operate an online casino. But there are several regions around the world with specific legislation in place that allows them to license and regulate companies operating online casino websites and apps. These places include, Alderney, Great Britain, Denmark, Finland, the Isle of Man, Norway, Jersey, Sweden, Malta and some places in Canada and the USA. These are all online gambling jurisdictions. In each of these jurisdictions there is usually a regulatory organisation that is responsible for issuing licences. If an online casino is operating legally it should have a valid betting or gaming licence from the relevant authority in that jurisdiction. If it doesn't, definitely avoid using that website or app.
If you play online casino games, you should find out more about the jurisdiction of any website or app that you want to use in New Zealand to make sure that it's secure and trustworthy. Some jurisdictions are stricter than others and not all operators are subject to the same regulations and quality controls. You should consider using sites or apps that hold valid licences in the more strictly regulated jurisdictions, since you will be better protected as a consumer and player.
Other regulatory bodies and quality testing agencies
There are many other ways to find out if a website or app is trustworthy. JackpotCity is registered a Safe and Fair Operator with eCOGRA (eCommerce Online Gaming Regulation and Assurance). This is a London-based internationally approved testing agency and player protection and standards organisation. The underlying philosophy of eCOGRA, in its own words, is "to ensure player protection, fair gaming and responsible conduct by operators, software providers and relevant service providers". Safe and Fair Operator seals are only awarded to operators that comply with eCOGRA's Generally Accepted Practice requirements. You can see what those requirements are here.
There are many other regulating bodies around the world and each jurisdiction has its own particular regulatory framework. The International Association of Gaming Regulators (IAGR) was established to try and deal with these differences and ensure players are protected and treated fairly. With regards to online casinos, the IAGR has issued a set of e-gambling guidelines to provide good practice in key areas of e-Gambling (online/remote) regulation. JackpotCity is licensed by the Malta Gaming Authority, which is a member of IAGR. The first of the IAGR's new e-gambling guidelines is as follows:
"The website must include clear statements that enable the customer to understand in which jurisdiction the particular operator and product are licensed and regulated. Hyperlinks or the use of a regulator logo to direct the user to the regulator issued licensee or website may further demonstrate the authenticity of the gambling facilities."
Look for this information before you start playing games on an NZ online casino or app. That way if you have an issue with an operator, you will know which regulatory body you need to contact for help.
Other important international bodies include NAGRA (North American Gaming Regulators Association) and the GREF (Gaming Regulators European Forum). The Malta Gaming Authority is also a member of the GREF. What all of these associations work towards is improving security for players and operators, sharing ideas and discussing different points of view and establishing good practices around the world.
What happens if I have a problem with an online casino based overseas?
The procedure to follow will be different depending on which jurisdiction the online casino is operating in. In other words, where the online casino operator is registered or licensed in the world.
In Malta, you can contact the Malta Gaming Authority directly. Although, make sure that you have tried to contact the casino operator first to try and settle things amiably with them. If this doesn't work – and don't spend too long waiting for a reply – then contact the MGA. In Malta, the official language is English, so the entire site is in English and very user friendly. That can make life a lot easier in a complicated situation! The MGA has a whole section dedicated to supporting players and online forms for filing a complaint.
In other parts of the world, the procedure will be different, so before using an online casino website or app, please check that the operator is clearly specified and that they still have a valid license with the relevant licensing body. Without this information, it will be very difficult to enforce your rights in the event of a dispute. If the online casino you're using is licensed by the MGA, you might also like to sign up for their newsletters and news alerts, so you will be notified immediately if a member's license is revoked or suspended for any reason. Happy online gaming!