Online Roulette At JackpotCity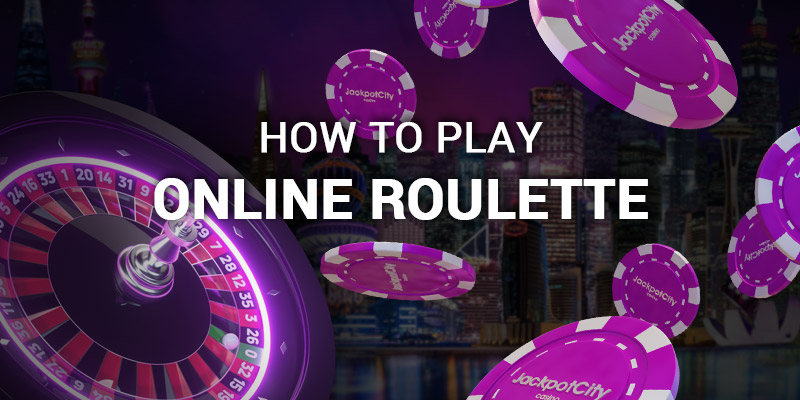 The name 'roulette' comes from France and means 'little wheel'. While the exact origins of the game are difficult to pinpoint, one thing is certain: roulette has long been a popular form of casino game, and one that has seamlessly made its way into the world of online casinos worldwide, Canada included.
Nowadays, you'll be hard pressed to find an online casino that doesn't offer some or other form of online roulette, and the good news is that one can find more than a handful of variations right here at JackpotCity. As such, one needn't travel far and wide to experience the sights and sounds of a roulette game – instead, they can enjoy the glitz and glam at home or on the go, thanks to the fact that JackpotCity is accessible across numerous platforms, from PC and laptop to smartphone and tablet. In this blog, we offer a basic overview on how to enjoy a game of online roulette.
Choices, Choices
It goes without saying that, as with any form of table game at JackpotCity, there are different versions of online roulette, but the basic premise and gameplay rules generally remain the same. Probably the most notable difference is that between French and American roulette, with the former having just one pocket numbered '0' while the latter has both a single '0' and a double '00'. This may be a small difference but can certainly play a role in changing the stakes of a game. Apart from that, French roulette also has certain rules in play that can affect a bet's payout. But, for the purpose of this blog, let's just stick to the basics.
How to Play Online Roulette
When logged into your JackpotCity account, you can either use the appropriate tab to browse the selection of online roulette games from the likes of Microgaming, or use the search bar to find something specific. Once launched, you'll be presented with a typical roulette table, which consists of the characteristic wheel, as well as the black and red betting board.
Before starting a game, players are required to place their bet/s, the different types of which we will explore in more detail below. Depending on the variant you're playing, you will be able to alter your bet sizes according to your general play style, or even your preferred online roulette strategy. While strategies in no way guarantee a win, they can be a fun way of extending your playtime and managing your bankroll. If you're a complete beginner, we suggest placing smaller bets until you get the hang of it. Once you've placed your bets, the wheel will spin (in the case of Live Casino versions of roulette – also available at JackpotCity – an actual dealer will do this) and depending on where the ball lands, you may or may not receive a pay-out. It is as simple as that.
Types of Online Roulette Bets
While there are many different forms and versions of online roulette at JackpotCity, each with slightly different pay-out percentages and betting types, the most common include:
Straight Up Bet: This is simply a bet on the ball landing on a specific, single number.
Split Bet: Considered an 'inside bet' because it is made inside the number grid, a split bet is one placed on two numbers.
Street Bet: Also an inside bet, but this one is on three numbers instead of just two.
Basket Bet: This is when a player bets only on the numbers 0, 1, 2 and 3. Also known as a 'first four bet', this one has a pay-out of 6:1.
Even-Money Bet: An example of this type of bet would be Red/Black or Odd/Even. This is the most popular kind of bet in roulette because it offers a 50/50 chance of winning.
There are plenty of different bet types in roulette, and if you find yourself becoming an avid fan, you'd do well to research some popular bets and tips.
Why Play Roulette Online?
Playing roulette online is a convenient way to play and saves one the trouble of having to drive to a brick-and-mortar casino. What's more, if you're completely new to the world of online casino games, you can always try the games out in 'demo mode' first, before wagering any real money. Last, but not least, playing roulette at an online casino like JackpotCity gives you a massive range of options. Plus, once you've built up some confidence, you can give the Live Casino offering a try, where you'll play alongside other real players in a virtual environment!