Social Media in 2020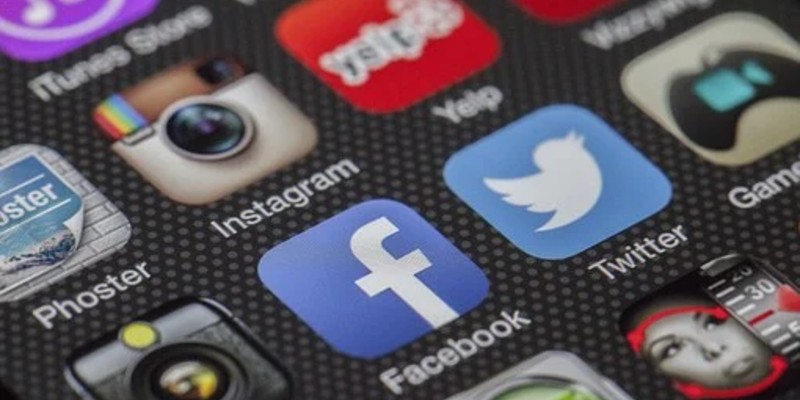 The range of social media applications available in 2020. Source: Pixabay
The year 2020 has been marked by major shifts in what we do and how we live. With people finding themselves locked down and doing everything from the comfort of their own homes, we have seen a shift towards a more online lifestyle. People are working from home and spending more time than ever on their phones and laptops. Those who once played games in casinos are now taking advantage of the online casinos Ireland has to offer, or using social media as their main tool for receiving and disseminating information. This period of adjustment has not always been an easy one, but many individuals and companies are using social media in new and innovative ways to bridge the gap. Read on to discover how social media has changed in step with our lives, becoming a uniting force and an essential tool in a world that needs connection more than ever before. Looks like social media might end up being the word of the year for 2020!
The Boom of Online Shopping
Just like people have been making more use of Irish online casinos, online shopping has also become a vital tool for those who can no longer pop down to their local shop themselves. This is particularly important for vulnerable communities. Social media platforms have stepped up to help small retailers – who may otherwise have been unable to compete with the online giants and the marketing budgets of their larger competitors – to sell their wares online too. This is the idea behind Facebook Shops, which allows retailers to create a digital shop-front free of charge and to display and sell their goods on the platform. As a result, the millions of people around the world with Facebook accounts can view their goods and make a purchase if something catches their eye, Now, shops that had previously been forced to shut their physical points of sale can avail themselves of this online opportunity and make the move online, thus pulling many small businesses back from the edge of disaster!
The Magic of Online Marketing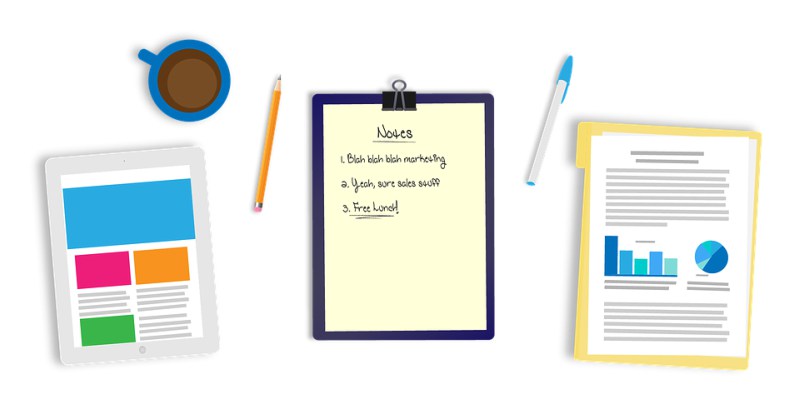 Taking notes in different ways: notepads, clipboards, and pens. Source: Pixabay
While retail giants have long used the Internet as a tool to expand their businesses, small and medium-sized companies are often new to this fast-paced and expansive domain. This makes it hard for them to compete with businesses that have invested years of time and huge amounts of capital into cultivating their online presence. However, YouTube has helpfully released the "Video Builder Tool" to help out the fledgling mom-and-pop stores that have been most severely impacted by the current global crisis. Using this nifty tool, companies can create short ads to run on YouTube, thus raising awareness for their goods, services and websites. All they need are some images or text, which the tool helps to animate, and voila – an online, social-media advertising campaign is born!
The Age of Information
From clothing shops and garden centres to restaurants and casinos, Ireland has no shortage of businesses that have been impacted by the pandemic. In a time of great uncertainty, the people in charge of these companies need guidance and instruction, which Facebook's Business Resource Hub aims to provide. This hub can be freely accessed by companies and contains information about how to keep things running as smoothly as possible, prevent disruptions and coordinate corporate responses to any difficulties that arise. In this way, Facebook has moved from a mere social media website to one that is at the forefront of organising the business response to this online shift and helping companies to weather the storm at hand.
Communication Is Key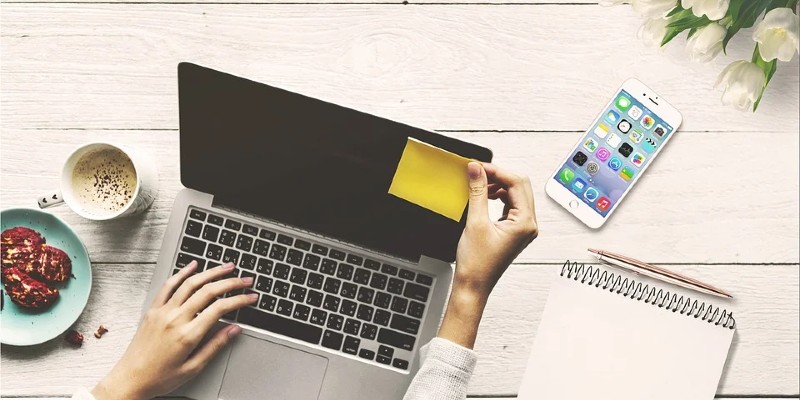 A standard remote-working set-up. Source: Pixabay
With people required to stay home and keep their distance, the power of communication has become more important than ever. Thankfully, a number of platforms have risen to the challenge and provided simple but effective tools for keeping us in touch with our loved ones, no matter how far away they may be – or feel! Gmail has added the Google Teams feature, which has become a major hit with both people and companies, who are using its powerful telecommunications features to host conferences, business meetings and important planning sessions. Zoom and Facebook messenger have also made video calls possible for individuals the world over, while industry-specific tools, such as Kudo for interpreters, have found ways to tailor communications strategies to the industries in which they operate. The latter, for example, simulates a real-world interpreting booth, which is making remote conferencing interpreting possible in a time when it would otherwise not be.
Entertainment in Times of Crisis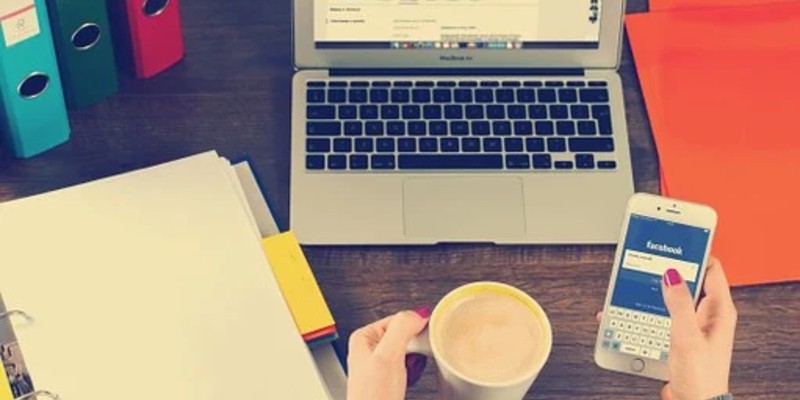 Tools for individuals and businesses in the connected world of 2020. Source: Pixabay
Another major struggle when trapped at home is staying active, engaged and entertained. Gone are the days of strolling to the pub, playing a game of football with your pals or spending some time in the casino. Ireland's citizens – and, indeed, citizens around the world – are being forced to find new ways to entertain themselves and one has stood out from the pack: TikTok. This new social media platform allows anyone to post short video clips that they have made at home, from dancing to your favourite song to impressions and comedy shorts. These videos are taking the world by storm, regularly going viral and becoming the source of heated discussion on other social media sites, like Twitter, Facebook and YouTube. TikTok has become a genuine sensation and its popularity seems to be continuously on the rise. With all that's happening in the world right now, these short, fun, happy bursts of recreation seem to be exactly what the doctor ordered.
The Growing Role of Influencers
The signs have long been there: social media influencers are the advertising partners of the future. These hugely popular online figures have devoted followings and know exactly how to turn your product and service into a must-have. With more and more businesses looking to the Internet as their next great frontier, these figures are becoming key players, which has been clear from the increased emphasis on influencer posts during the last few months. From fashion brands to Irish online casinos, more and more companies are finally getting in on the influencer action!