JackpotCity Casino's – Top-5 Apple Watch 7 Rumours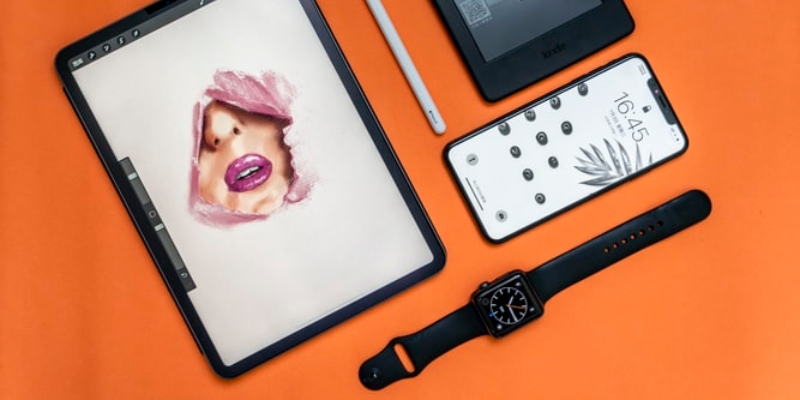 Source: Photo by Alvan Nee on Unsplash
This is JackpotCity online casino's top five predictions for the Apple Watch Series 7. There's plenty of speculation on the web about what Apple's next watch will look like and what features it will have. People are wondering if the design will be revamped and whether the watch will feature a blood glucose monitor. We've scoured the net, so you don't have to, and now we're ready to spill the beans! While you enjoy your favourite leisure activities – whether it's fly fishing, 3D printing or online pokies – we were putting together a top five list of rumours and predictions for the new Apple Watch Series 7. This article includes our top-five rumours, leaks and speculation from around the world on the next-gen Apple Watch.
1. Launching at the September event
If there's one thing nearly everyone speculating about the release of a next-gen Apple Watch agrees, it is that it will be launched in September 2021. Why is everyone so sure? A French blogger reported on consomac.fr that Apple has registered new smartwatches with the Eurasian Economic Commission under the numbers: A2473, A2474, A2475, A2476, A2477, and A2478. The EEC is a Russian economic agency that regularly leaks Apple products several weeks in advance.
While we all wait for the next Apple event, the web has been buzzing with speculation. Dan Ives, from Wedbush Securities, predicts that the next event will be held on 14 September 2021. Apple's last big event was in June 2021, which is when the company revealed plans to update the OS for Mac, iPhone, Apple TV and the Apple Watch. The next big event should unveil the new iPhone, Apple Watch and AirPods. While the date of 14 September is purely speculative, many experts believe it is accurate, including Karen Haslam, the editor of Macworld.co.uk. An alternative date of 8 September 2021 has been put forward by asumetech.com. Jason Cross of Macworld.com also has something to say about this: "Specifically, this event almost always takes place on a Tuesday or Wednesday in the second full week of September. For 2021, that would place it on either September 14 or 15."
Last year, at the peak of the pandemic, the Apple Watch Series 6 and Apple Watch SE were both unveiled on 15 September 2020 at an online event, so these estimated dates can't be far off. Unless of course, Apple wants to build up a little extra suspense! However, that's highly unlikely given that Apple has launched Apple Watch updates in September for the last four years. Lewis Painter of Tech Advisor.com is "confident that it'll stick to the same schedule with the Apple Watch Series 7". Since Apple is as regular as clockwork with its release schedule – pun intended – the big question isn't whether there'll be a new watch in September, but how many new models there will be and what features they will have…
The September Apple event will probably be held online again as it was in 2020. The company seems to be moving to holding more online events. But even if the event isn't online, Apple always streams events so its fans can watch too. We'll know the answer to our questions very soon. Remember, one more interesting tidbit, Apple likes to hold events on Tuesdays… As reported by Jeff Misenti of cityam.com, Apple is more likely to make announcements on Tuesday than any other day. Back in 2014, Apple had made 16 of its 37 announcements on a Tuesday. That trend has continued to date, with the Spring event this year being held on a Tuesday; and last year's September event scheduled on a Tuesday! Apple typically sends out invitations to its launch events one week ahead, so we should know the precise data one week into September.
There has also been speculation that the Apple Watch SE will be getting a successor in 2022, which might also be announced at the September event.
Source: Photo by Brandon Romanchuk on Unsplash
2. Blood glucose monitor
One of the most talked-about features people are hoping to see on the Apple Watch Series 7 is a blood glucose monitor. If you are diabetic or have a family member with diabetes you will be very interested in this particular feature. Apple has acquired the technology from and is working on developing a non-invasive optical sensor for its watches. The main source for this news comes from a Korean site ETNews back in January 2021, which announced that both Apple and Samsung were working on this feature for an upcoming release. Later in January, Samsung confirmed this to be true on its behalf, but did not mention an upcoming release.
Whenever the feature is ready, it will be a skin-top monitoring sensor that doesn't require any needles or an implant to work. For insulin dependent diabetics, this would be a revolutionary improvement. But it wouldn't only be useful for people with diabetes. Low blood sugar is also responsible for causing migraines, fainting and fatigue. So regular folks can use the monitor too as part of keeping an eye on their general health.
Samsung and Apple are both working hard to get a non-intrusive blood glucose monitor inside one of their smartwatches. Both companies are looking at ways to ensure that the measurements are accurate enough for medical uses. For many people with diabetes, monitoring blood sugar levels can be a life-or-death question, so neither tech giant will be taking the accuracy of these measurements lightly. Receiving FDA approval in the United States may also prove difficult.
For this reason, the rumour mill has many people doubting that this feature will appear in 2021. Bloomberg popped many people's balloons when it reported that complex functions like blood sugar monitoring are probably still several years away. Diabetics around the world will be hoping that Bloomberg is wrong this time.
3. New design and colours
An Apple analyst, called Ming-Chi Kuo, has been widely quoted when it comes to what a new Apple Watch might look like. Kuo predicts that we will see a new design for the watch – and has been saying this since the end of 2020. Jon Prosser, a tech commentator, also published pictures of a potential Apple Watch Series 7 design. You can watch his video on the YouTube channel, Front Page Tech. The images presented by Prosser show a new slimmer bezel with a sleek flat-edged design, much like the flat-edged shape of the iPhone 12. Prosser presented new designs based on leaked images and CAD files provided by an inside source. The design gives the watch a fresh new look without changing things too much.
Prosser also mentions that there could be several new colours, including a new pale moss green – his personal favourite! Unfortunately, the images and files leaked to Prosser did not include any spec sheets or text and there is no indication on the files that this is actually the Apple Watch Series 7. For all we know, he says it could even be the Apple Watch Series 8. We're also left wondering what the feature colour of the Apple Watch Series 7 will be this year. Prosser speculates that there might even be customisable colours or multiple colour combinations for the new watches. Who knows…? However, his source did confirm that the new wearable will be available in black, silver, red, blue and green shades.
The images that Prosser shows resemble the shape of the iPhone 12 with its square metal edges. And it makes sense that Apple would bring their watch into line with the design of their other products. So, all in all, the designs shown by Prosser have a high chance of being right on target for the Apple Watch Series 7. This idea is confirmed by Jason Pitsch of professionalwatches.com, who says, "Apple has more or less offered the Apple Watch in a similar form factor for the past seven years and is now expected to unveil a significantly redesigned watch that has more screen area and an aesthetic that's consistent with the latest iPhones and iPads". So, you can confidently look forward to a new form factor for the Apple watch in September 2021.
The watch redesign may also feature a new screen, possibly even an edge-to-edge screen according to Bloomberg's Mark Gurman. There has been talk of switching from an OLED display to a microLED screen. This would make it possible to have a slimmer watch and longer battery life. The microLED technology also avoids problems of luminance decay and offers a brighter watch face. However, this change may be for the Series 8. Techradar NZ reported in October 2020 that "Micro-LED has the potential to both improve image quality and reduce battery consumption, so it would be a desirable change. However, a DigiTimes report suggests this change is still years away".
4. New features thanks to watchOS 8
If you've been paying attention to Apple news, you already know that watchOS 8 will be the operating system on the new Apple Watch Series 7. This year the annual OS update will bring with it a few new workout modes, flexible messaging tools and a Portraits watch face feature. This is a fact and not a rumour. The update to watchOS 8 was announced by Apple at WWDC in June 2021 and will definitely be released in September 2021.
In terms of new workout modes, you will now have the choice of Pilates and Tai chi. Apple has been focussing on adding more health and wellness functionalities to its watches for a few years now. In watchOS 8, the Breathe app moves into a new Mindfulness app. It's no surprise that Apple would choose to add more health and wellness functionalities to its watches. We reported back last year in "Top 2020 Health Trends" that mind-body connections continue to dominate wellness trends.
 However, you can also enjoy these features on older watch models too. The watchOS 8 will be compatible with Apple Watch Series 3, Series 4, Series 5, Series 6 and Apple Watch SE. The new OS will also offer more flexible messaging with new options in dictation, Scribble mode and a simple-to-use emoji selector.
The most interesting new functionality in watchOS 8, however, is the new Portraits face mode, described by 9to5mac.com as "a clever and delightful take on featuring photos with Apple Watch". Portraits watch faces creates portraits that move when the watch display wakes using your photos. The portraits look like they're moving slightly. To do this, Apple uses depth data and a slightly blurred background. The result is a slightly animated photo on the watch face that moves when the screen is activated. The portrait is placed in front of the clock data making it look like the person's face is popping out of the screen. That's pretty cool.
5. Battery life improvements? Finally?
One of the things that everyone is hoping, is that the Apple Watch Series 7 will have significantly larger battery life than previous models. For many years, this has been a thorn in the side of Apple fans, who complain about the poor battery life of the Apple Watch in comparison with other smartwatches, many of which come with a much lower price tag. While many watches can operate for weeks without having to be recharged, the Apples Watch needs to be recharged daily in order to use the sleep-tracking function.
Rumour has it, that the Apple Watches Series 7 may come with a smaller double-sided S7 chip, which would leave room for a larger battery. That would be welcome news to owners of current devices, which boast a puny 18-hour battery life.
Taiwan's UDC published a report on a new battery capacity for the Series 7. A translation from 9to5mac.com reveals that supply chain insiders report that "Apple's new generation of Apple Watch-Series 7 will be unveiled simultaneously with the new iPhone in September. It will be equipped with a smaller "S7" processor to free up more space and equip a battery with a larger capacity. […] Recently, the industry has also circulated the design details of Apple Watch 7. The most eye-catching is that it is expected to adopt ASE's double-sided system-in-package (SiP) to reduce the size of the processor with this technology, and the space released will be equipped with larger capacity [battery]."
If Apples wishes to stay competitive with Samsung and its other rivals, it really needs to fix the battery life issue. Let's hope that battery-life improvements are scheduled for September 2021. All the answers will be revealed in just a few weeks…!