Online Casinos in Canada and Digital Marketing Strategies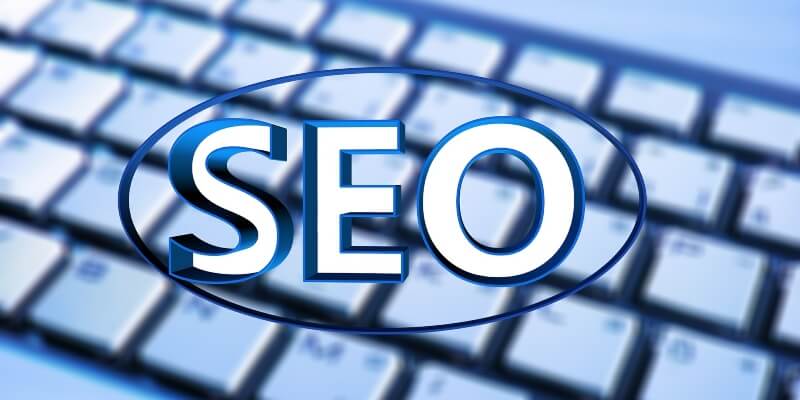 Unlike other parts of the gambling industry, best online casinos in Canada have to compete with a huge number of competitors around the world. If you attend a bricks-and-mortar casino in a big city, then there is likely to be only one – or two at the most – to choose between. However, Canadian online casino regulation is very flexible, gambling internet companies could face direct competition from European online gaming houses or even those which are registered anywhere else. As such, digital marketing is essential for the commercial viability of any online casino in the country. Not only does online marketing mean that a gaming establishment that is based in Canada can build its brand but it can also enhance its reputation as a legit online casino that offers fair play and a good gambling experience.
Despite the fact that online gambling is highly competitive, so significant investment needs to be made into digital marketing techniques, there is a commercial opportunity for such business models, too. After all, any online casino based in Canada could potentially target a global audience. However, it is important to notice that each country has its own laws and regulations on how gambling, especially online casinos, can be promoted. Therefore, digital marketing strategies implemented by internet casinos are not design merely to keep one step ahead of the competition but to attract as big a player membership as possible whilst ensuring local rules are stuck to.
SEO Strategies for Canadian Online Casinos
As anyone successfully marketing a top online casino in Canada will tell you, search engine optimisation (SEO) is about establishing a set of Key Performance Indicators (KPIs). Although there are plenty of techniques you can use to optimise any website for search engines, without measuring their success, or otherwise, you remain in the dark as to whether or not your strategies are working. When it comes to online gaming sites, measuring your SEO traffic should be one of your priorities. Asking yourself how much of the inbound traffic you generate is organic and how much comes from advertising campaigns is very useful knowledge to have among your performance indicators to keep improving the site's presence.
Another KPI worth examining is your page views so you can see what sort of content is attracting visits and which is less successful. Specifically, people who are searching for online casino content want to find out information rapidly in easy-to-read formats. For example, slots are one of the preferred games among players, and both casinos and affiliate sites in our country publish lots of content related to online slots in Canada. All Canadian online casinos will do themselves damage in terms of SEO if they 'borrow' or duplicate content. Furthermore, pages need to load rapidly so that information can be found by search engine bots and web surfers quickly. This will also help to push your site up search engine rankings.
Aside from ranking of keywords, marketing professionals developing SEO strategies for online casinos also must keep a careful track of click-through rates. What are the links and adverts that are making people come to your site so you can continue to push these in banner ads, online content and email campaigns? Make sure that your content is optimised for mobile devices as well as computers and that it loads perfectly no matter what sort of browser is being used. Finally, use external hyperlinks to high-profile sites to create a network that the likes of Google will approve of, something which allows certain gaming sites to improve their presence. It is important not to overdo the use of links, however. Some search engine algorithms will not trust a site that is packed with links, especially if many of them are spurious and unrelated to your sort of content. You could do more damage to your SEO campaign than good if you pack your site with a poor set of hyperlinks.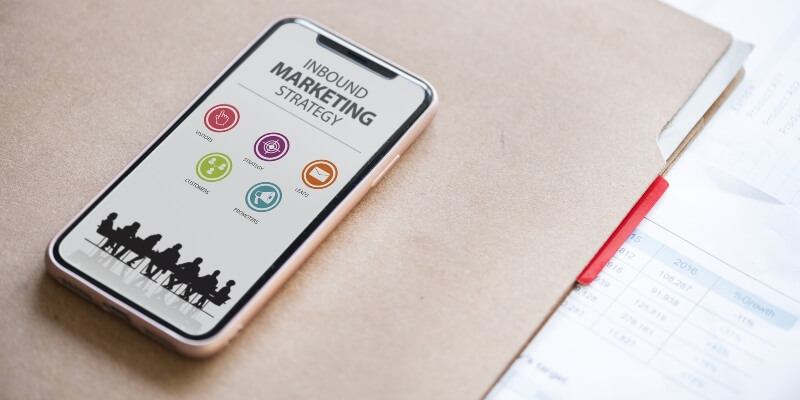 Inbound Marketing Campaigns in the Gaming Industry
Although SEO optimisation is incredibly important for helping an online brand to rank better when people search online, it does not do the whole job of creating inbound traffic for you. In a crowded marketplace, like the Canadian online casino business, it is necessary to go further and develop campaigns that will convert the better presence you have attained from your SEO strategy into inbound traffic. Once inbound traffic has been established, it is also important to convert it into sales. How do marketing professionals go about this?
One of the chief ways of generating traffic to an online casino in Canada is to understand the sort of personality of the individual making the relevant searches. Sometimes, it is not always about providing keyword content that relates to the world of online casinos – such as 'online slot', 'internet roulette' or 'virtual poker', for example – but of thinking about the life of the person who might be making such searches. Content about gambling tips, bonuses for joining a casino or even about unusual moments in sport might all fit the bill, too, depending on the brand personality of the casino concerned. Some content might be offered that is designed for Canadian citizens who are over thirty. Some might be focused on women gamblers or people who are entirely new to gaming.
These days, generic content – even if it is uniquely worded – is not enough to generate lots of inbound traffic successfully. Yes, you need to answer the sort of questions your target audience wants to know about but you also need to state an opinion or two so that your brand personality comes across. It is about understanding the buyer's persona and of matching your brand personality to it so that the buyer goes on a journey of trust, first reading your content, then checking out your site, then trying out a game or two, then signing up. Content should be aimed at each of these steps to help the buyer progress from one to the next. More and more, the best online casino gaming sites are employing such an approach to inbound marketing.
Using PPC Campaigns to Promote Online Casino Gaming
Pay Per Click (PPC) campaigns are utilised by large numbers of big brand businesses to market themselves online, usually with the big search engines and, sometimes, exclusively with the largest, Google. They are just as important to the Canadian online gambling industry as they, for example, to the American car manufacturing sector. They are used to promote specific brands when certain keywords are entered. The more common a keyword might be, then the more you will need to bid in order to associate it with your brand and have promoted links at the top of a page of search engine results devoted to it. By way of an example, Ford might pay Google to have the keyword 'new car' generate an advert for their latest models at the top of a results page even though their algorithmic ranking might be much lower.
In the same way, a online casino site might bid for certain keywords like 'online slots', 'legal gambling' or even 'trusted online casino sites'. All of these are searches that gamblers might feasibly enter into a search engine even if they want to find out a bit more than actually play at that moment. With PPC campaigns, the casino will be charged by the search engine concerned for every click that is generated through to the site via one of these adverts. Of course, it is essential that the page the surfer lands on is genuinely relevant to the search term they used or they will soon hit the back button and you have all but lost them. Therefore, landing pages must be of a high enough quality to match the keywords in a PPC campaign.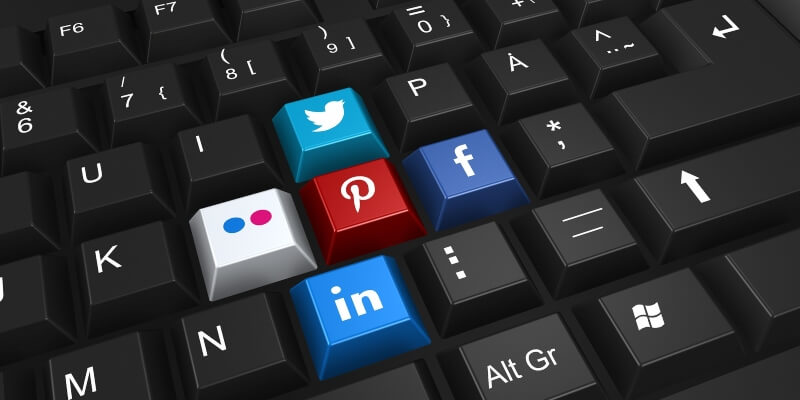 Social Media for Online Casinos
In many digital marketing campaigns, harnessing the virality of social media is a big part of the approach that is taken. Users sharing adverts, videos, articles and other media with one another is an almost cost-free way of raising awareness about an online brand. However, with the big social media platforms, posts about online gambling may well be restricted due to the local laws where users happen to be registered. A simple list article of the top 10 online casinos may work on certain social media sites but not on others where content about gambling is restricted, for instance. Social media posts which promote any form of gambling, especially online games for money, on social media sites that are aimed at youngsters is likely to lead to reputational damage rather than enhancing your brand. In order to operate on Facebook with an official page or brand account, you will have to register. Again, it is not worth trying to bypass the control measures Facebook has in place.
Despite the additional controls that the like of Twitter and Facebook place on social media network campaigns for online casinos, it is still worth the effort. With a well-managed account, you can build a community, increase brand awareness among gamblers across the globe and increase traffic to your site's blog. Quickly responding to comments or announcing latest online slots real money in Canada will help you to create a community in the country. As such, having a social media presence means working at it every day. Social media accounts which aren't proactively managed, on the other hand, can sometimes do more harm than good.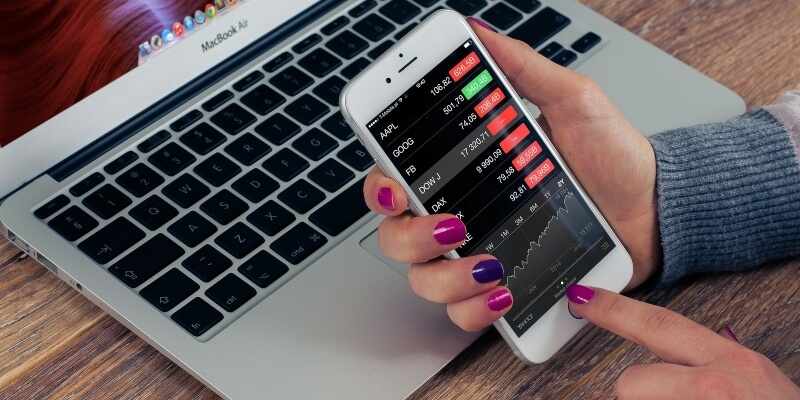 The Importance of the User Experience at Canadian Online Casinos
Just like a bricks-and-mortar casino, an online version is so much more than the games themselves. What distinguishes one casino from another is the setting, the atmosphere and the level of customer service that the establishment affords its customers. The same is just as true of Canadian gambling sites where clients are more likely to see themselves as players or entertainment seekers than outright gamblers. Therefore, the online casino user experience that you offer players from the moment they arrive on your site must be second to none. If pages load slowly, game information cannot be found or wrongful – or out-of-date – information is to be found on your blog, then the user experience will be poor, clients will lose interest and, consequently, they will simply move on elsewhere.
A good user experience, on the other hand, pushes a client from their point of entry on the site towards opening up an account and depositing some credit in order to play online casino games in earnest. Bonuses, special offers and the chance to try some games out for free all help in this regard. However, a great user experience also comes from exceptional quality standards in the first place. Glitches in the web design or content that is not optimised for certain browsers or mobile devices make people think that the site is not fully professional. In turn, this damages the trust between players and the host site concerned. Canadian citizens are used to high-quality user experiences when online so falling beneath the mark will slowly destroy the customer base even among your current clientele.
One of the key areas in user experience to focus on is to make the gaming site a stress-free environment where everything is easy. Users must be able to navigate from traditional casino games, like roulette and blackjack, to online slots without needing a site map. They must be able to transfer money to their accounts using safe online casino deposit methods. Sure, users will need to prove who they are so that you conform to gaming age restrictions, but this must be done without any additional hassles whilst explaining to users why such information is essential. Clearly, elements like high security standards are also imperative as is the customer's ability to withdraw funds when they want to. All of this comes high on the list of user experiences even before you begin to look at the quality of the gameplay itself, another hugely important factor.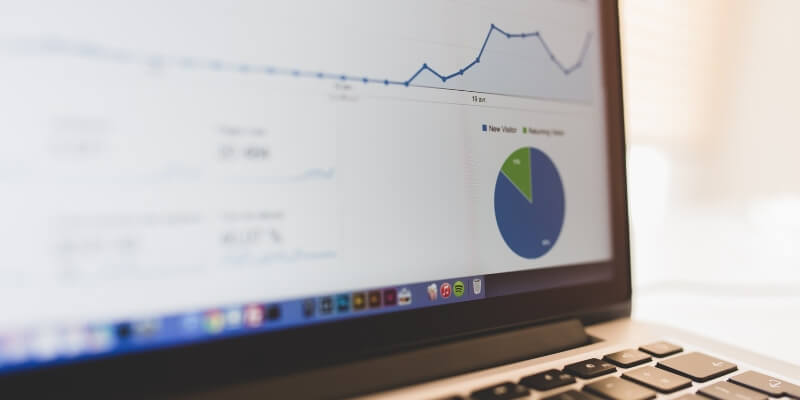 Email Marketing Campaigns for the Best Online Casinos
If you were to compile a list of all of the best online casinos in Canada, then you would see a direct correlation between the leading operators and the use of email marketing. Although email marketing has been around for nearly as long as the internet, it remains an invaluable tool for marketing professionals who want to promote their brand to be among the highest rated online casinos in the country. The reason that email marketing is an evergreen form of digital communication is that it allows marketing professionals to reach out to people who have shown a direct interest in the product or service concerned, in this case online gaming. Once gaming companies have obtained an email address of a registered user or prospective client, they can use it again and again to promote your brand in a way that is tailored to their expectations rather than the Canadian public at large.
Email marketing has come a long way in recent years and it is by no means the unsophisticated method of trawling for custom that it unfairly gained the reputation for. A good number of the leading Canadian casinos use automation tools – like Salesforce, HubSpot, SendX, Marketo, or ActiveCampaign, to name but a few – in order to get the best out of their email marketing campaigns. Such systems allow marketing professionals to manage their emails without fuss. However, they are also very clever analytical tools which will allow you to better understand what sort of email content gets the most favourable responses. Not only will this help you to decide whether to email about casino bonuses or news updates in future, for example, it should also help you to break down the demographics of most frequent respondents.
Essentially, the same rules still apply with email marketing as they always did. Marketers should provide an eye-catching description for an email with a subject line that immediately gets to the heart of the matter. In addition, they should include clear calls to action and a sense of excitement that generates urgency. Time-limited offers, for example, which make matters more pressing are a good way of achieving this in email communications.
Online Casinos and Affiliate Marketing
 Affiliate marketing is now widespread in many industries such as education, travel, gaming, electronics and many more. Essentially, an affiliate marketing for online casinos relies on a third-party site to send traffic to a specific site. This is commonly achieved by placing banner advertisements on a site which redirects visitors to another one. So a blog site, for example, which contained an opinion piece entitled, 'How to Win Online Casino Games' might be read by potential clients of an online casino. Adverts for a casino, a hotel or a car might appear alongside the article which, in turn, would help to generate traffic to the site.
Because the affiliate model of digital marketing generates relevant traffic to a gaming site, it can become an incredibly rapid way to augment a customer base. On the other hand, affiliate referrals come at a price and you companies need to pay a commission for every referral that converts to become an actual player. Given that there is no standard commission fee, the most successful referral affiliates tend to charge more. Nevertheless, some of the top rated online businesses around the world continue to make extensive use of this type of digital marketing and enjoy plenty of success. Think of an affiliate programme much like a paid-for sales channel. There are numerous affiliates to choose from and some will even allow clients to try them out for a limited period without charge.