Sports Betting Advice To Keep In Mind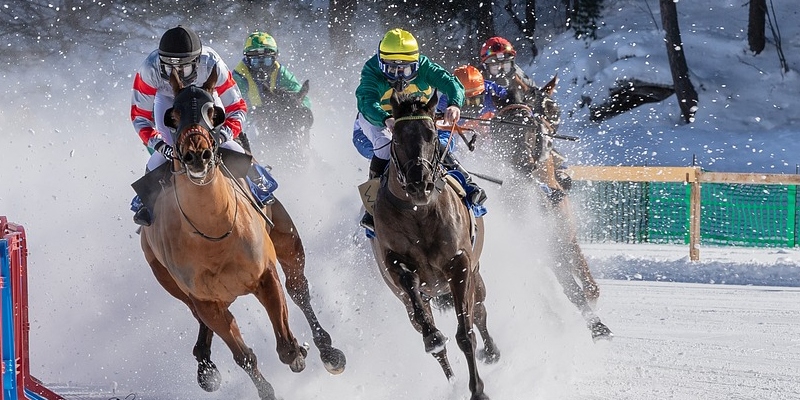 Source: Pixabay

Do you love both following various sports and gambling? If so, you probably know that sports betting exists to combine your passions! But there are a few things you should research and look out for to have a better chance at winning and a more fulfilling experience overall.
Keep an eye on the news
Don't bet with your emotions or your "gut feeling." You must absolutely do research on the teams to be successful. The more information you have before placing your bet, the better your chances of success. This often involves researching trends and analyzing past games, but you also should keep up with current events.
You need to know how your favourite team or horse is doing physically before you choose your betting strategy. If the star player of the football team was injured yesterday and the match is tomorrow, things may not turn out like you'd expect. If your horse race pick is showing signs of illness, the race may be less in his favor. In order to predict the winner of whichever sport you wish to bet on, you should not only keep up with the stats, but also their current wellbeing.
Pay attention if you choose to live bet
Today you can continue betting on sports events even after they have begun thanks to live, or in-play, betting. This means that watching and betting on sports is even more exciting, but also requires a little more work and concentration than traditional sports betting. You will continue to do your homework ahead of time like we mentioned earlier, but you will also need to remain focused on the small details that happen during each game. One tiny stumble from the horse and the dynamics of the entire race can change in an instant. For these matches, it's best to avoid meeting up at the pub with your friends, but the fast-changing odds will keep things just as exciting!
Know your odds
It is all about the odds in sports betting. Casual sports punters tend to make bets based on who they believe will win the game. However, professionals often bet instead on the loser because if the odds are right, the gains will be more in the long-term. Look for the outcomes that are undervalued by the bookmakers, whether it's betting on the underdog or the winner, but only place your bet when the odds are right. Remember that odds are not the same thing as probability as they present the ratio of desired results to unwanted outcomes. There are several websites such as legitgamblingsites.com which compare odds on the various online casinos to ensure you only play your money at the best ones.
Sites and free bet bonuses
Some sports betting sites offer free bet bonuses, such as a 100% match welcome offer for a new customer's first deposit. There are always terms and conditions to be aware of though. For example, there is usually a minimum deposit that must be made within a week of the account being registered and a maximum amount awarded. The free bet is credited when you place your first bet and must be used within one week in its entirety. However, you cannot immediately withdraw your winnings made from these free bets – first turnover requirements must be met. These vary but can be five times your initial deposit and only if you place certain bets with your "free money."
Keep an eye on your money
As with every casino game, be it sports betting, hitting the slot machines, or playing online roulette, you must always manage your money. When you decide to wager, you should use disposable income that you have set aside specifically for this purpose. And since you don't want to lose it all on one single wager, we suggest only betting 1-5% of your bankroll on one bet. This amount may not end up being an excitingly high number but spending your money in portions increases your chances of winning and makes the fun last longer!