The Top Five Places to Visit in Mexico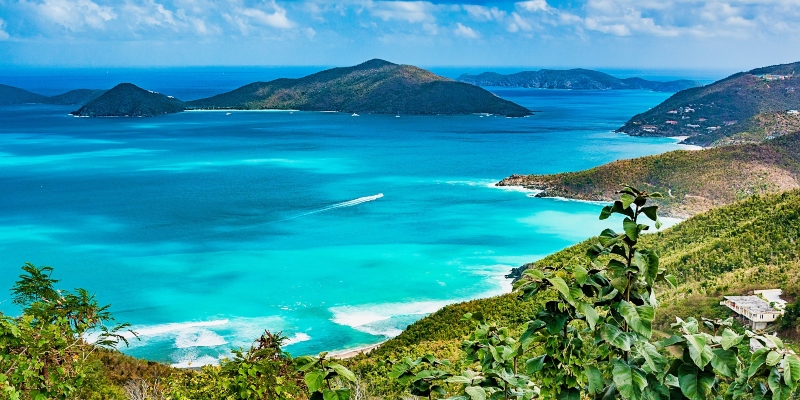 Many of us think about Mexico as a great holiday destination. Of course, Latin America has so much to offer visitors from around the world but Mexico, being the largest country in the region, has more than most! Just think about how much Mexican culture pervades our lives already. From Mexican food to Mexican history, we all know something about the country's culture. Indeed, there are plenty of Mexican-inspired casino slot games, such as Mayan Princess, Amazing Aztecs slots and Beautiful Bones, around to get you in the mood for a little Central American adventure. Why not try your hand at one of those while you find out more about some of the best places to visit that Mexico has to offer?
1. Mexico City
The most populous city in North America, Mexico City has over 20 million inhabitants if you include the wider urban area. It has a pleasant and historic city centre which attracts many tourists every year. The street food of Mexico City is said to be among the best you will find anywhere in the world. The Templo Mayor Museum is one of the city's most-visited Aztec sites and you can see why when you turn up there for half a day. The city is also good for day trips outside, such as those to Puebla or the nearby Chapultepec Forest. If you want to come to experience the famous day of the dead celebrations that take place in the city, then book your trip at the end of October when the festival will be in full swing.
2. Puerto Vallarta
A stroll along the promenade of Puerto Vallarta is something that everyone should try to do during a stay in Mexico. This city by the sea is certainly geared up for tourists but it remains unspoilt with plenty of Old World features, such as cobbled streets. Don't miss out on the Rotonda del Mar, a group of odd-looking bronze statues that are situated on Puerto Vallarta's seafront. A sea trip to the Islas Marietas is a popular activity or you could simply relax on the beach and enjoy the occasional dip in the cooling Pacific Ocean. The locally caught red snapper is a speciality in the region and must be sampled.
3. Oaxaca
Situated in the south of the country, Oaxaca has a different feel from many other places in Mexico. Many of the most famous tourist sites are located between Zocalo and the city's main plaza which means it is easy to get everywhere you want by foot. The beautiful Santo Domingo church and Benito Juarez market are must-see places while you are there. The ruins of Monte Alban are also popular among visitors. Oaxaca has a laid-back feel that many people enjoy although it certainly comes to life at night time. The nearby Puerto Escondido is also a good place to head if you want some even more relaxing time spent away from the bustle of the city.
4. Baja California
Just over the border from the USA, the desert area of Baja California is famous for its landscapes and rich marine life. A peninsula that extends into the Pacific Ocean, the region has plenty of attractive natural wonders. You can visit places like Espiritu Santo, Valle Guadalupe or Cabo Pulmo with a hire car with ease. Many top-quality hotels have opened up in Baja California which cater for some of the wealthiest visitors to the country. The waters around the Coronado Islands are astounding and teeming with life, making this an ideal place to come if you like snorkelling or diving.
5. Riviera Maya
Rightly famous for its lakes, or cenotes as they are known, Riviera Maya faces the Caribbean Sea. It has plenty of well-known resorts you can visit in the company of other tourists, such as the ever-popular Cancún. Both boutique hotels, as well as the much larger establishments which tend to offer all-inclusive packages, are available in the region. The tourist area of Playa del Carmen is well worth a visit even if you choose to stay somewhere that is a bit quieter. Don't be put off Riviera Maya because it is so developed. There is still plenty of history to explore as well as the authentic side of Mexico, with the Mayan ruins of Chitzen Itza being a prime example. The area around Tulum in Riviera Maya has built up a reputation for its focus on yoga and retreats so take the time to head there if some spiritual time out is what you are after.