Whatever Happened to Dan Bilzerian?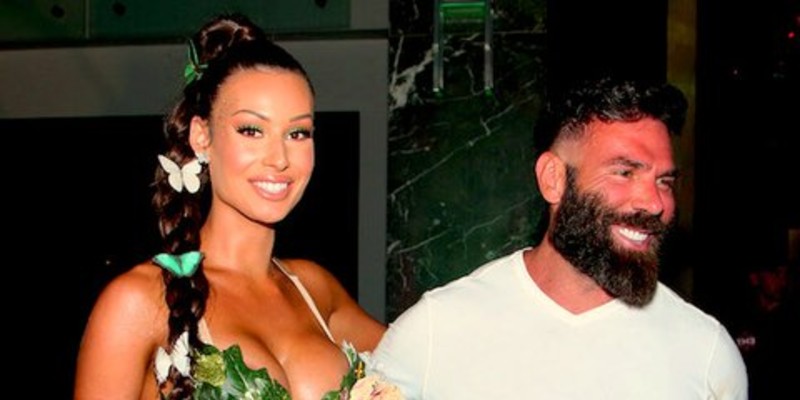 Source: Findrazor, Wikimedia Commons
If you use Instagram, you may have heard of the man some call, "the king of Instagram", right? Not necessarily. His name is Dan Bilzerian, and he has 35.2 million followers. That's an impressive number of followers, but it's nowhere near Christiano Ronaldo's 298 million. Still, the man must be very interesting or talented to attract the attention of 35.2 million human beings on a regular basis... How could I have never heard of the king of a major social network? The answer: I'm really, really, not in the target demographic.
When some kids in the 80s listened to the song by the Village People, "macho, macho man, I want to be a macho man", for most of us it was just some goofy song lyrics. But to young men, like Dan Bilzerian it would become a lifelong personal mantra. Dan Bilzerian is Macho Man. His Instagram account with 35.2 million followers is carefully curated to showcase his favourite things: chicks, cars, chicks, yachts, chicks, cash, chicks, big guns, chicks; then repeat again in that order. Sometimes he likes to mix all these things up together. Apparently, "it" sells. And by all appearances he drives bikini models wild. But lockdown and social distancing are incompatible with Dan's kind of lifestyle. What on earth has Dan Bilzerian been doing over the last year or two? Playing online casino games no doubt and reminiscing about better and wilder days?
Smushball: the one likeable thing on Dan Bilzerian's Insta
So, what is there to like about Dan Bilzerian…? The one likeable thing about Dan Bilzerian is his three-legged cat, Smushball. This cat has absolutely no idea what sort of world it is living in. Smushball is just an innocent feline surrounded by a sea of garishness, gun worship and gurlz. Smushball is photographed by Bilzerian with his Louis Vuitton suitcase/litterbox and piles of money to dig its claws into. But Smushball just wants to be a cat. All he wants to do is to eat, sleep, groom himself and chase string. So, imagine how disappointed I was to find out that, in reality, Smushball doesn't even belong to Dan Bilzerian. Smushball is really the property of Bilzerian's ex-girlfriend Andreea Bolbea. If you want to see more pictures of Smushball, he has an Instagram account with 506,000 followers.
Some background on Dan Bilzerian
Before becoming a poker-playing playboy millionaire/Instagram sensation, Dan Bilzerian was already a rich man. He claims his money was made playing poker, but that's questionable. He was born in 1980 in Tampa, Florida and his parents are Paul Bilzerian and Terri Steffen. His father, Paul Bilzerian, of Armenian descent, worked as a corporate raider on Wall Street where he made a lot of money and was involved in some shady business practices back in the 1980s. When Bilzerian's dad was convicted of various securities violations in 1989 and ordered to pay US$30 million to the SEC, millions of dollars had already been stowed away in trust funds for Dan and his brother Adam. These funds became available to the brothers in 2010. Dan was thirty at the time. And that's about the same time that the Instagram account started pushing all the limits in terms of taste and spending.
Dan Bilzerian may be many things, but he is not a fool. He has crafted an Instagram image that is grotesque, but oddly fascinating in its sheer excess and uber-maleness. Revolting, but not boring. Nauseating, but not drab. He's also more insightful than you might think. Dan Bilzerian knows he's a lunatic and has said so himself. He blames it on his childhood.
Formative years
Dan Bilzerian did have a very strange upbringing. He learned to walk in an eleven-bedroom mansion half the size of Buckingham Palace with an indoor basketball court, batting cage, lake, swimming pool, water slide and more. But as Bilzerian reflects in a GQ article, "Basically I didn't get a ton of attention as a kid, I guess that's why I'm such a flashy lunatic". His father drove him to school for the first time in his life when he was ten years old. Bilzerian remembers the day distinctly because it was the same day that his father announced that he was going to prison. He had been convicted on nine counts of stock and tax fraud. The judge of the case said that the lure of money had caused Bilzerian Senior to "lose… proper perspective". The apple never falls far from the tree.
Dan Bilzerian says he had some problems at school. He was teased because of his father's conviction and was expelled from two schools in a single year. He attended a military school to learn discipline before the family moved to Utah with his father, who had been released on parole. In Utah, Dan continued to have problems with authority figures. One day he took an M16 to school in the boot of his car! This resulted in him being expelled from the school as well as the entire state of Utah. It was at this point in his life that he decided to train to become a navy seal. But his military career never really got started.
Decadent lifestyle
If you read the Wikipedia article about Bilzerian, it tells us that he is an Armenian American actor, businessman, amateur poker player and social media influencer. But it should probably also say "wealthy heir". Since it appears that most of his wealth was inherited. Nonetheless, with 35.2 million followers on Instagram in theory he shouldn't really rely on his family's ill-gained money anymore. But Dan Bilzerian has a lifestyle so decadent it makes Donald Trump look like Ebenezer Scrooge. The CEO of Bilzerian's company was recently dismissed for trying to rein in Bilzerian's excessive spending on the company's credit card. Or at least that's what you will read on the web.
Poker career
Dan finished 180th in the 2008 World Series of Poker's Main Event. In 2010, he was voted the funniest poker player by Bluff magazine. In November 2013, he claimed to have won US$10.8 million from a single night of poker playing. Then in 2014, he claimed to win US$50 million over the year as a professional poker player. But many people question Bilzerian's real poker playing skills. While Bilzerian claims that he made his own fortune before he had access to his trust fund, many people remain sceptical. Another poker player, named Jonathan Grotenstein, who visited Dan at his home many years ago refutes the idea that Bilzerian is worth US$100 million. That's the figure that Dan Bilzerian gave Howard Stern during an interview in 2014. "No, I don't think he has access to that kind of money. He plays poker at really, really high stakes, but he's not playing in the top games with guys like Tom Dwan, or going to Macau, where million-dollar pots are won and lost all the time. I think Dan is more about using poker as part of an image that he's trying to create, and I think there are a lot of people out there who will lend him a private jet or let him test drive a ridiculous car".
At the Las Vegas shooting
Dan Bilzerian was at the country music festival in Las Vegas in 2017 when a gunner began shooting people in the crowd, killing 58 people and wounding more than 500. Bilzerian tried to convince a police officer to give him a weapon so he could help stop the shooter but was rejected. He was widely criticised for filming during the shooting and posting it to Instagram. Bilzerian claims he just wanted to prove to people that the shooting was real, not a hoax, and they needed to seek shelter. He took a woman to hospital before finally returning to the scene with one of his guns. But by the time he arrived the police had already taken charge of the situation. Purportedly, the experience didn't stop his love of automatic firearms or the NRA.
On Becoming an Armenian Citizen
In 2018, Dan visited Armenia with his brother and father to get Armenian citizenship. While visiting the country, he spent time on a military base in the mountains where he admired the army's heavy artillery and other machinery. After several days in Armenia, Dan headed off to Thailand. In theory, having Armenian citizenship now makes Dan and his brother obliged to do military service in Armenia.
How's lockdown going for Dan?
Dan created a company called Ignite International Brands Ltd in 2017. It sells electronic cigarettes, cannabis oils, and water bottles among other things. The company began public trading in January 2019 and is based in Canada. In July 2020, there was news that Ignite was CA$50 million in debt. The level of debt forced Bilzerian's company to end the lease on Dan's Los Angeles mansion, which is reported to have cost 200,000 dollars a month in rent. Meanwhile, Dan Bilzerian was yachting around the Mediterranean surrounded by scantily clad women. The level of debt caused company shares to take a nosedive, dropping from CA$1.44 to CA$0.36 cents (as reported by Chris Roberts in Forbes in October 2020). Apparently, Bilzerian has pressing business needs in Europe that can justify his international travel during a pandemic. Photos published on Instagram during the period show absolutely no respect for social distancing rules, but of course, no surprises there. In addition to being in debt, the Ignite company changed CEO four times in the space of a year. On 2 October 2020, the company that distributed Ignite-brand products in Canada announced it was ending its contract with Ignite. None of these things boded well for the company... Many speculated that bankruptcy was fast approaching.
Dan Bilzerian: the book
An autobiography by Dan Bilzerian was supposed to have been published in 2020. In fact, Bilzerian had a book deal with Simon and Schuster Imprint Gallery for a book called, Blitz. However, the deal fell through after Bilzerian read the book and didn't like it. Last June, Bilzerian posted on Instagram that he had just finished writing his own book and called for people to pitch ideas for a book title. He offered to pay US$5000 to the person who came up with the best idea. Newsweek also asked its readers to suggest titles and collected its own list of suggestions, including:
"Love your kids so they don't end up like me: The Tale of Dan Bilzerian"
"This book title cost me 5,000"
"Dan Bilzerian: the story behind the pictures"
"Dan Bilzerian: I couldn't have done it without daddy's money"
"A Bilzerian reasons why"
"The Cards I've Been Dealt"
"A Success Story by Dan Bilzerian: The Art of Pleasure"
"Who Wants to Be a Blizerianair"
"Me, myself and millions"
"Dan Bilzerian: Perpetual Mid-Life Crisis"
Notoriously naughty
What sort of things could we expect to read in a Dan Bilzerian autobiography anyway? The offering will probably be designed for shock value and to attract attention to himself. There will probably be pictures of a tanned, bare-chested Dan, surrounded by piles of women, guns or money. Perhaps a combination of the latter. We've made a summary of some of the most well-known events in Dan's life since he became a well-known figure. You can expect to read about some of these things in the book:
Dan Bilzerian once faked his own arrest and then made a video of himself doing doughnuts in a police car
Dan was sponsored by Victory Poker, an online casino (that is no longer operating), after coming 180th in the 2008 World Series of Poker's Main Event. This led to his first publicity stunts: a drag race with his lawyer, swimming through a lake filled with alligators at midnight, firing a machine gun at an RV in the desert until it set fire, and turning down US$100,000 to shave off his beard.
He paid a ridiculous amount of money to have a room-sized bed made.
He once flipped a coin for 2.3 million US dollars of poker chips and lost.
He became famous overnight as a spectator at the 2013 World Series of Poker in Las Vegas because he was shown in the background having his beard stroked by a seductive young lady.
Dan Bilzerian was arrested in 2014 for bomb-making. He managed to negotiate a deal, which resulted in him making a minute-long recording on gun safety and the obligation to check local and state laws before shooting at exploding rifle targets.
He almost died twice of heart attacks at the age of 25.
He hopes that someone will break into his house one day but worries he won't know which of his weapons to shoot them with.
He paid Mark Wahlberg US$1 million to guarantee him 8 minutes of screen time and 80 words of dialogue in a war movie, Lone Survivor. But even this small role was reduced further, so he sued the producers.
Bilzerian is rarely photographed wearing clothing, he prefers to be shot in swimming togs at all times so he can show off his six pack.
Once he considered drinking coconut water (exclusively) for an entire year. He figured it would cost him 16,000 US dollars. He compares it to breast milk for adults: odd.
He prefers to date Playboy models like Jess Hinton, who is said to have slapped Bilzerian after finding out he was spending his nights at Hollywood card games indulging in drugs and ladies of ill repute.
Bilzerian has been quoted as saying that "ugly girls hurt my eyes" and has posted photos of women with their faces scribbled out in red pen.
In 2014 Bilzerian was involved in a bar brawl at a nightclub in Miami in which he was accused of kicking a woman in the face causing her to "bleed from her eye". Bilzerian denies doing this. It was his birthday bash.
Another pornographic actress has sued Bilzerian for breaking her foot when he threw her off a building into a pool for a Hustler magazine photo shoot. He almost missed the pool.
Dan loves goats and cats.
What next for Dan Bilzerian?
With his company's future looking rocky in autumn 2020 and with Bilzerian having to give up his LA mansion, what will Bilzerian do next? Well, he may be moving back towards the world of poker that helped catapult him to stardom in the first place. In December of 2020, Dan Bilzerian was announced to be the new brand ambassador of GGPoker, an online casino. However, some commentators are worried that Dan has disappeared from Instagram permanently. One thing is true: he has been oddly quiet on social media of late, especially his infamous Instagram account. Did lockdown cause him to have an epiphany? Has he reassessed his life choices? Retired? Nah… Apparently, he has managed to pull his company Ignite back from the brink of death. It recorded its first profitable quarter at the end of April 2021. Bilzerian explained that a crippled supply chain during the pandemic made it very difficult for the company to operate or introduce new products. To stay afloat the company has sold off stock and received some government aid. The pandemic also allowed the company to slash spending on promotional events like parties. Hence, the very quiet social network presence.