Common Online Casino Terms you need to know
Source:Pxfuel
If you play on an online casino Canada-facing site like JackpotCity, you will find it incredibly easy to use. A few simple taps will take a player where he needs to go and a few more will bring him into a game. It will not be long before they immerse themselves in first-class online casino entertainment with real money.
But wait, what is an RTP? What exactly does RNG mean? Croupier is a strange word. Don't panic! Although these unusual words are sometimes used in an online casino, they don't really need to be understood to enjoy games.
Now let's learn a bit, expand our brains and become more intelligent.
General terms
Let's look at the word RNG.
The letters stand for Random Number Generator and refer to the software used to hold games at an online casino Canada. Although RNG is often associated with slot machines, it does not only play an important role in slot machines in virtually all digital casino games.
Since most smarty pants will have gathered from the name, the RNG software is tasked with creating random sets of numbers, which in turn are used to generate games of chance. Hundreds of thousands of base numbers are used to generate hundreds of random numbers per second.
Now consider RTP. This stands for Return to Player. It refers to the amount of money theoretically returned to the player, taking into account a certain period of time. RNG is expressed as a percentage, e.g. 96.52%.
What are we talking about when we talk about a bankroll? This is only the amount that is currently available to play with. It is always wise to keep this sum in mind, as smart players already know.
Slots Terms
There is hardly a Canadian player who does not enjoy a good deal of reel spinning. What's not to love about these classics, from the luxuriously detailed themes to the splendid animations?
Most of the time they are wonderfully easy to play, just place a bet and spin the reels. Heck, someone who has not seen casino games all his life could easily sit down at an online table and start playing right away.
But what is a grid? It is the combination of reels, across the top and rows, at the bottom of the side. Reels plus rows equals a grid.
What about paylines? These are the lines that run across a grid on which matches can be created. Depending on the game, a grid can consist of all sorts of crazy payline patterns.
As far as most Canadian players are concerned, they know exactly what bonus rounds and free spins are. They are the special features of slot machines and offer the greatest winning potential.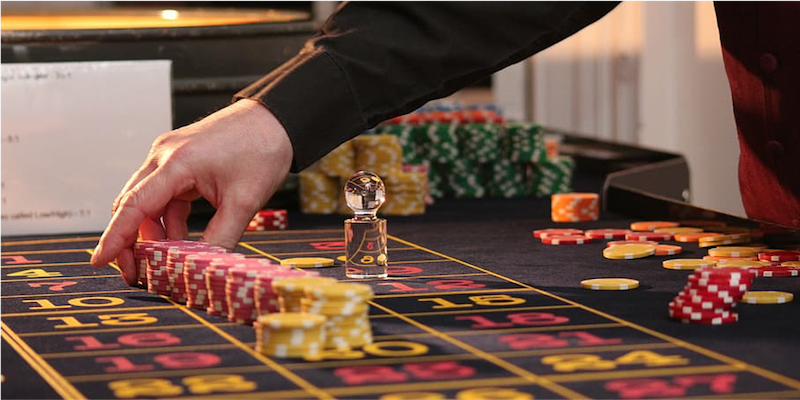 Source:Pxfuel
Table Games Terms
Top online casinos such as JackpotCity also offer a variety of table games, including classics such as roulette, blackjack, poker and baccarat. Unlike slot machines, table games require a bit more specific knowledge to be played, but there is no need to panic as the rules can easily be picked up in just a few minutes.
In poker, blackjack and other casino games, the player must place an ante. This is a small bet that must be placed before the cards are dealt. Ante ensures that there is always some money at stake, even if no other additional bets are made.
Going bust, hitting, and standing are all things that a Blackjack player may be faced with. But not to worry, it isn't as scary as it sounds. If the total of the cards exceeds 21, the hand is bust and the round is over. Strikes require another card, and standing means sticking to the current hand.
But what is betting on the bank, player or tie? These are common gambling terms that refer to baccarat. With rules similar to blackjack, but with a few tweaks, it is possible to bet on the hand of the bank, the hand of the player, or bet money on a tie. Remember that in baccarat 9 is chased, not 21. It should also be remembered that 10s and all royal cards universally count as 0.
Live Dealer Terms
Finally, let's take a look at live dealer games. What a world we live in where it is possible to bet on real casino games in an online casino Canada. Incredible Internet speeds mean that it is possible not only to watch a human dealer host a game, but also to make bets on the results.
Remember that a dealer is also known as a croupier. The words croupier and dealer both mean the same thing, but one sounds more imaginative than the other. Croupiers are friendly, professional and keep the action going so you can win!
Now you can speak fluent "casino," you can sign up and play!