All About Liquid Gold Online Slots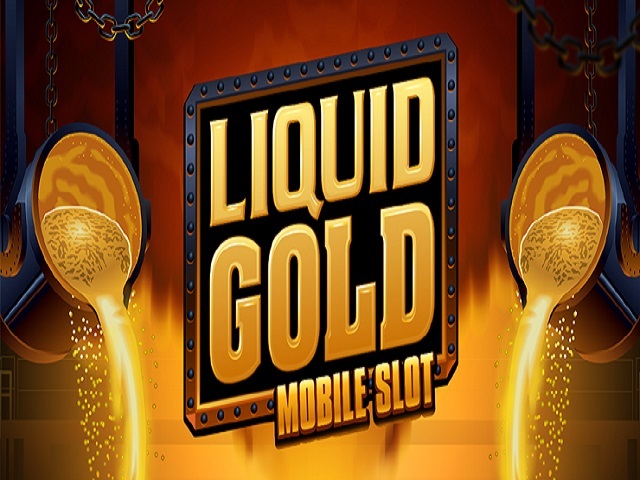 Element 79, aurum, Au, or nuggets – whatever you call it, that bright, shiny, yellow metal has been one of the most sought after commodities on the planet since the beginning of recorded history. Besides its rarity, there's just something about its shiny metallic surface that people simply can't resist. This stunning element was produced billions of years ago when neutron stars collided in the infinite expanse of outer space. Who could resist such a neat story? Who could resist such a beautiful piece of nature? We sure couldn't, which is why we're in love with Liquid Gold online slot by Microgaming!
Liquid Gold Basics
If you're a fan of twenty four karat bars of one of the most valuable metals on earth, then you're going to enjoy Liquid Gold. Set in the dark confines of an industrial gold smelting factory, this slot highlights the edgier side of the gold making process. Don't expect to find elaborate diamond rings or gem incrusted King's staffs in this slot. We're talking about giant, scarred, black boiling pots filled with molten, popping, liquid gold. Bright oranges, yellows and reds contrast the black, metallic studded beams, pipes and cross supports that dot the reels and make up the giant manufacturing structure.
There are paylines a plenty on this five reel slot, and the player can see them dotting the left and the right of the reel in multi-coloured coins. Stacked gold bars are the name of the game. Along with the traditional nine, ten, jack, queen, king and ace, you can expect to see one, three, and six gold bars used as symbols.
How would you like to see six gold bars coming off of the production line and down a conveyor belt towards you? We sure would! But there are even more valuable symbols to look at for as well. The liquid gold symbol functions as a wild and can be slotted in for any other symbol in the game minus the scatter. The scatter itself comes in the form of a bonus symbol. You're sure to recognise it with the word "bonus" written in a flame gradient at the bottom, but if that wasn't enough, the eye catching sparks flying from a pot of boiling gold might tip you off. Why should you be concerned about the scatter symbol? For the bonus features of course!
Jackpots and Free Spins
Gold is all about wealth, and nothing says wealth like winning it big with the jackpot. In order to trigger the jackpot in this slot, you're going to need to get five of those all-important liquid gold symbols on any active payline. You'll then hit it big with five thousand coins multiplied by your line bet! If you put down a max bet of ten coins per lines, you're looking at a total jackpot payout of fifty thousand. How's that for "in the money"? But let's not forget about that eye catching bonus symbol that serves as the scatter. This beauty is the key to activating the Liquid Gold bonus feature!
In order to activate this bonus feature, you simply have to land either three, four or five of the crucible scatter symbols and you'll immediately be given ten free spins. But what's even better is each win from these ten free spins will be doubled. If lady luck is on your side and you do manage to get five scatter symbols, you'll be rewarded with fifty times your bet. This can mean ten thousand coins if you're at max bet. So what do you think? Are you ready to dive in this river of gold and win big?