Legit Online Casinos: A JackpotCity Investigation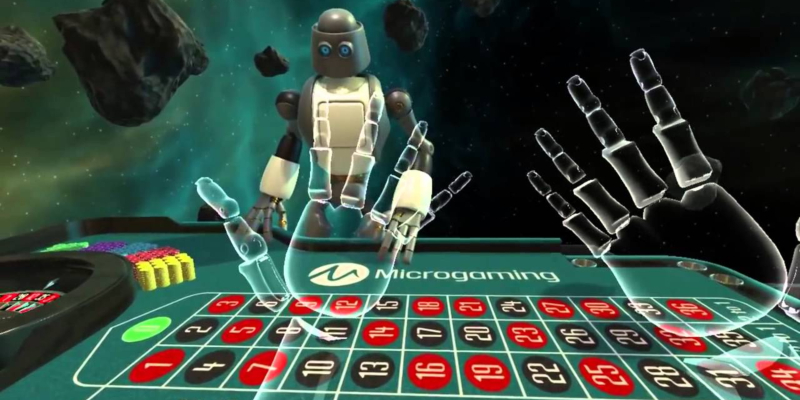 Source: Microgaming
Is the Internet full of legit online casinos? Is JackpotCity Casino legit? Are the casino games I play online legit? These are all valid questions, likely ones you yourself have asked during your time as an online casino games player.
Here's the thing. An online casino is a business, and, like other businesses, must cover its overheads and make a profit. A legit online casino does this without providing misleading information, illegally interfering with gaming equipment, or misrepresenting the casino games it promotes.
And it never gains an unfair advantage for the casino at the expense of players.
An illegitimate online casino operator, on the other hand, would do the exact opposite – perhaps even going so far as to put their reputation on the line in the process.
By remaining aware of the risks, asking the right questions, and exercising recommended safety precautions, it's possible to play at legit online casinos, like JackpotCity, and enjoy the hundreds of casino games and table games without having to worry about a thing.
Today, we'll be focusing on a few key questions you can ask when choosing to sign up at an online casino. At the end of the article, we'll share a few safety tips to keep in mind when playing, too.
Question 1: Is the Online Casino Licensed and Audited?
Gambling is regulated by law in most countries across the world, meaning gambling sites must hold a licence to host online casino games. All reputable online gambling sites, such as JackpotCity, are of course aware of this requirement.
A trustworthy and regulated gambling site will also understand that potential customers will be checking up on their licensing, and will generally post such details in prominent positions.
In addition to licensing, online casinos and gambling sites in Canada should also be able to prove that their gaming systems and business practices are of high standards. This usually means being regularly audited by an independent body like eCOGRA (eCommerce Online Gaming Regulation and Assurance).
Question 2: Does the Site Use Trusted Banking Methods?
When you participate in online gaming you will, of course, be making account deposits, placing bets, collecting potential payouts and much more. Before doing that, you will want assurance that your chosen online casino operator has a broad choice of trusted online banking methods to process your transactions.
Gamblers in Canada should be able to find several familiar brand names, available locally and internationally. Ask yourself whether your preferred online casino has the support of banking entities such as Visa, Mastercard, paysafecard, NETELLER, Flexepin, Instant Banking and MuchBetter – and whether there are familiar logos displayed to prove it?
If the answer is no, then chances are, they aren't a legit online casino. Is JackpotCity Casino legit? Yes, absolutely – and we have logos, licensing and more to prove it.
Question 3: Is Random Number Generator Software Used?
Random Number Generator, or RNG for short, is a type of gaming software that uses algorithms to create a continuous stream of random numbers. In online casino games, randomness guarantees fairness – which is why it's important to ensure your chosen casino games have this type of software integrated into its mechanics.
Urban myths will try to imply that online casinos can somehow manipulate an RNG sequence to their advantage. It's important to understand that legit online casino RNGs are frequently audited, and that it would require the examination of billions of instances to discern any pattern. Even with the requisite knowledge and a database to conduct experiments, no one would have enough time to predict the next potential winning number in an RNG-governed roulette game!
Provided you play at a regulated online casino where auditing and testing take place, there is no need to worry.
JackpotCity Casino's Online Safety Tips
Here are some gambling tips that you can use to keep safe while you bet online. Once you've found a legit online casino that is! Our first tip is to install anti-virus software on your device, making sure that all software, including mobile apps, are regularly updated. This ensures you're always running the latest version with all the bug fixes.
Our second tip is to only play on secure sites that encrypt your information. How can you tell secure from non-secure sites? Those with an 'https' address and a padlock icon are the safe ones. Once signed up, it's also crucial to create a secure password that you don't share with anyone else.
Our third tip? Always read a website's terms and conditions before registering an account. It sounds boring, but it's important to know what you're committing to.
Fourth, play with a clear head, and never see gambling as a source of income. Online casino games, including slots, progressive jackpot games, table games and video poker are there for your entertainment only. When topping up your casino account, it's recommended that you use your dedicated entertainment funds only and never dip into personal accounts or savings.
Establishing how much you want to spend is a responsible move that will form healthy gaming habits from the outset. This brings us to our fifth, and final tip for safe online gaming.
Make full use of the responsible gaming tools available to you. Deposit limits, temporary or permanent gaming breaks, self-tests and more will always be offered by legit online casinos. Keeping gaming fun is the way it's meant to be, and our website is always available to shed more light on the subject at JackpotCity Casino, should you want to find out more.