3 eSports Stars To Watch In Online Casinos
eSports are on the rise. This new form of competition has been growing in popularity among fans of traditional sports, video game enthusiasts and online casino bettors alike. For many fans, it brings together several things they enjoy for a fast-paced and fun competitive setting. The best part? You can stream competitions from anywhere, and you can bet on your favourites.
It didn't take long for organized video game competitions among amateurs to morph into the eSports sensation we have today. Professional gamers made names for themselves, and fans discovered the fun of watching live-streamed games. Just like traditional physical sports, most eSports rely on team dynamics, with some of the most popular games being multiplayer online battle arena games or team-based shooting games.
Around the world, there are various leagues that resemble the franchise structure of sports like American football, including big-name sponsorships and scheduled matches with big crowds. This has allowed the best of the best in the world of competitive gaming to turn what was once a hobby into a career. The best eSports players win handsome prizes at competitions and also enjoy revenue from sponsorships.
Fans of eSports have also been able to cash in on the competitions thanks to the ability to bet on match-ups in the NZ online casinos best known for sports betting. With a little knowledge of the most popular games and stats on betting favourites, spectators can place bets on the outcome of matches. Then, they can enjoy watching the game on a streaming platform like YouTube or Twitch to see how their favourites fare.
While eSports players may not have reached the level of fame enjoyed by the New Zealand's best footballers and rugby players, the country is certainly home to some first-class players. We've picked out the highest-winning players who call NZ home, as well as their games of choice, so you can be in the know ahead of upcoming events.
1. Gratisfaction: Counter-Strike: Global Offensive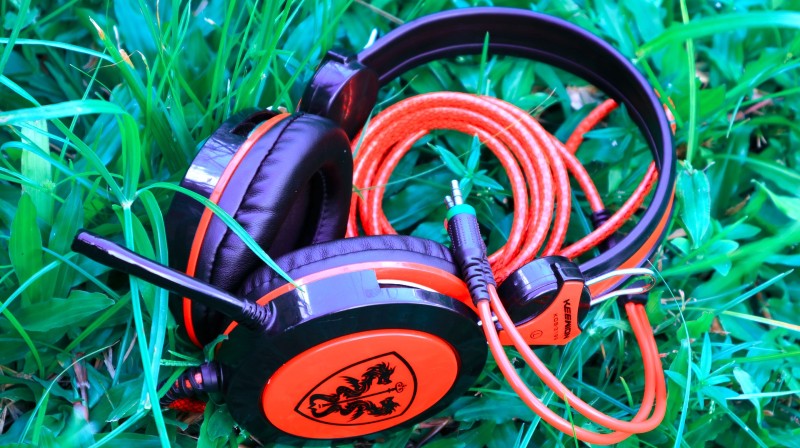 The Counter-Strike franchise has kept gamers busy since way back in 2000, and the fourth game in the series was released in 2012, when it quickly became a hit. Counter-Strike: Global Offensive is a first-person shooter available on most the major platforms. The game has two sides, the Terrorists and the Counter-Terrorists, who fight against one another and complete a series of missions involving bombs and hostages.
The game was tied in with gambling starting early on, when a 2013 update allowed gambling functionality through the use of skins, which let users bet on the outcome of pro matches. Later, as the game and the eSports industry itself became more popular, interest in the game grew worldwide. Now the game developer, Valve, as well as other third-party organizations, hold big tournaments that are popular among eSports fans and gamblers alike.
New Zealand's top CS:GO star, who also happens to be the highest-earning eSports player in the country for any game, is Sean "Gratisfaction" Kaiwai. Aged 24, he's won a total of over $120k playing CS:GO. As part of the team 100 Thieves, he's played in numerous tournaments and made a name for himself thanks to his level of skill at the game.
He plays as an AWPer, a super-deadly sniper responsible for many of the kills in the game. His skill goes to show you why more and more people are considering eSports to on-par with traditional physical sports. Being a good AWPer requires a player to have great reflexes and make difficult shots, even under pressure.
He's currently an inactive player on the 100 Thieves team, based in North America and sponsored by big-name corporations like Rocket Mortgage and Red Bull. They have around a 53% win rate, winning several Intel Extreme Masters and ESL Pro matches in 2020 and placing in several big-prize competitions.
2. Parpy: Fortnite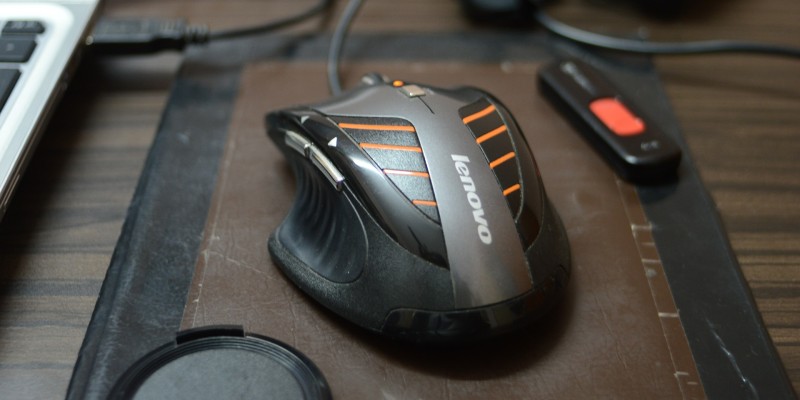 Abdullah "Parpy" Khudeish is second-ranked in New Zealand, with total prizes of almost $90k from 16 tournaments. His game of choice is Fortnite, the Epic Games battle royale survival game that's a favourite among online gamers and gamblers alike.
One of the reasons the game is interesting is it has several different editions and modes to keep things entertaining. Fortnite: Save the World is played by teams of up to four who fight off zombie-like creatures and build defences and fortifications to strengthen their stronghold.
In Fortnite Battle Royale, you aim to be the last one standing out of 100 players, and in Fortnite Creative, players can create their own worlds and battle arenas.
Fortnite Battle Royale is the game of choice for eSports gamers. Epic Games has organized several competitions with impressive prizes, including the 2019 Fortnite World Cup with a staggering prize of $30 million USD.
Parpy, who was born in Palestine but now calls New Zealand home, often plays in a duo with fellow Fortnite star Volx. They came in 40th in the latest Fortnite World Cup and were planning on taking things to the next level by relocating to the US to live with the rest of their eSports team, Raised By Kings. But Parpy was booted from the organization in early 2020 over a dispute over the rights to a video.
The video, which was made by RBK and told about Parpy's journey from living in a refugee camp to being a Fortnite Pro in NZ, was meant to boost the player's recognition. RBK claimed to have paid for the production during the Fortnite Summer Smash tournament in Australia. They intended to release it for promotional purposes, until Parpy posted the video on his own personal YouTube Channel, breaking their deal. That led to their falling out, and Parpy is currently seeking a new top-tier eSports organization to continue playing as part of a team.
In spite of the controversy, he's still enjoyed some big wins as a Fortnite player. Parpy and Volx came in 1st place in the Fortnite World Cup 2019 Oceania competition, where they won the top prize of $5,000. He also placed first alongside NZ players Jahlyn and Zoreh for a handsome $60,000 prize in Week 4 of the Fortnite Champion Series Season X in September 2019, beating out a host of notable teams from the United States. His biggest prize remains the Fortnite World Cup Finals 2019, which paid out $100,000 that he split with his teammate Volx, coming in 40th overall.
New Zealand is also home to several other high-earning Fortnite players, including Link (Ethan) and Slaya (Reihana Green), who've made $82k and $72k respectively.
3. Richard "Mes" Simpson: World of Warcraft
New Zealand's top World of Warcraft Player is Richard Simpson, who plays as "Mes". He's a fairly reserved player, so you may not hear a lot about him, but he plays as part of the high-performing team Method Orange alongside players Cdew, Samiyam and Trill. The team is full of skill and definitely worth following for any fan of eSports.
World of Warcraft has been around since 2004 and is one of the highest-grossing video game franchises ever. They had earned over $9 billion by 2017 and have continued enjoying their popularity ever since. Developed by Blizzard Entertainment, it's a massively multiplayer online role-playing game. Players create an avatar and explore the mythical landscape, where they fight enemies and complete quests. You can either play PvP (player vs player) or PvE (player vs environment), which leads to inter-player combat on battlegrounds and in dungeons.
One of the reasons WoW became popular was that it's well-suited for both casual and professional players. Because there isn't as much of a downtime period after receiving damage as in other games, players can get back to the game quickly. This allows players to keep up with their friends even if their character dies, making it more fun to play socially. However, it still allows "deep" gameplay for especially skilled players, particularly those who want to play in competitions or for prizes.
WoW is also known for being a very well-designed game, with breath-taking environments and graphics as well as good background music and audio. This makes it a very immersive game, and also makes it interesting to watch during eSports competitions. Even if you've never played the game yourself, you can enjoy being a spectator, because it's an action-packed viewing experience.
Blizzard Entertainment was one of the early corporate supporters of eSports and had a competition at their 2007 BlizzCon fan expo, for three vs three arena battles. Since then, it's only grown, with bigger and bigger prize pools and more international attention. They went on to add a new eSports event, the Mythic Dungeon Invitational with a new mode in the dungeons and a clock that players had to beat while they raced to beat the dungeon. Unlike many popular eSports, the fact that this mode was PvE made for an interesting way to switch things up.
The longest standing favourite in the WoW eSports world, though, is the Arena World Championships, which is player vs player. This type of play is thought by many to be more engaging to watch, since it's played three vs three and takes place in a small arena.
But in terms of community, the Race to World First is the biggest event in WoW. Part of the game has always been for different teams to race to be the first to beat the final boss of new raids. In the 2018 race, Method (the guild that Mes belongs to) teamed up with Red Bull to focus on a live streamed event. It was a really popular way to raise interest in the WoW community, and for fans to see the best players in action.
Mes's team, Method Orange, has at least 10 AWC appearances, and they have a strong community of fans who are loyal to watching their competitions. Method Orange is an interesting team to watch because their dynamics and teamwork are so impressive. Mes has been praised by the team leader Cdew for being such a great part of the team.
That's how he's managed to do pretty well for himself, winning a prize of $30,000 for placing first in the 2018 BlizzCon and $12,500 when he won the WoW North American Championship Finals in 2017.
Other Popular eSports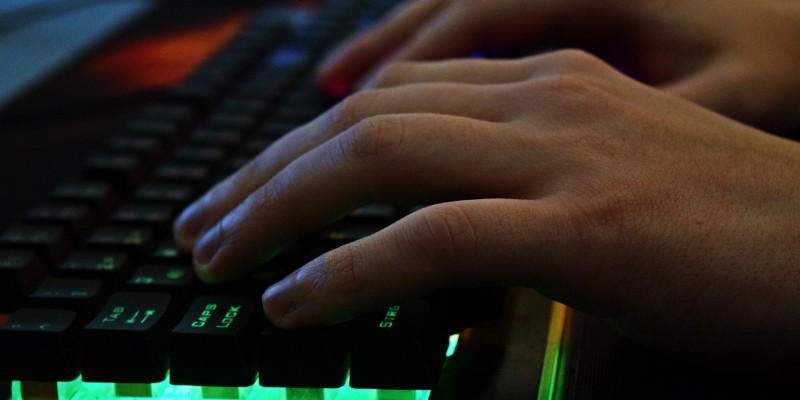 While these are three of the biggest games in eSports for New Zealand, they're certainly not the only ones. NZ players have won great prizes in other games including Rocket League (Cameron "Kamii" Ingram with $54k), Call of Duty (Kainen "Swiftazor" Kini with $32k), Starcraft II (Mackenzie "Petraeus" Smith with $29k) and Hearthstone ("Pathra" Cadness with $22k). Around the world, games like Overwatch, Halo and League of Legends are also popular eSports games. You can see the highest earners from around the world on the eSports Earnings website.
While several New Zealand gamers have made names for themselves in eSports, many of the best-known and highest-earning players live abroad. The highest-winning player worldwide is currently Johan "N0tail" Sundstein, with a staggering $6.9 million in winnings playing Dota 2. Dota is another multiplayer online battle arena video game, made by Valve, which is one of the highest-paying eSports games in the world. It boasts some of the busiest streams on the Twitch platform, and even receives coverage on sports television networks around the world, with game commentary similar to that seen in live physical sporting events.
How Do You Become a Pro Gamer?
Being a pro gamer sounds like the life to lots of people. But just like being the best at anything, it takes lots of hard work and dedication to be at the top. Most of the world's top eSports players skew toward the younger side, people who grew up playing video games and then took their passion to the next level.
There are some natural skills that make for good players, like having quick reflexes and good problem solving skills, as well as performing well under pressure. A lot of these skills are the same things that make someone play their best in online casinos. Playing poker online, for example, requires you to have great focus and be able to perform even when you have a lot on the line. But, it can also be a fun and low-stakes pastime for any player.
If playing eSports isn't your cup of tea, there are fortunately plenty of other awesome games to play online—and you even have the chance to make some money at them too. When you play at an online casino in New Zealand like JackpotCity, you can show off your gaming skills and play for real money winnings. Like video games, many people find playing online casino games to be very relaxing, and a great way to unwind after a long day or just relax on the weekend. You don't have to be a pro to have fun playing.
For people who are interested in eSports but don't play in the competitions themselves, there are still great chances to win as a spectator. Many online sportsbooks have started including popular eSports matchups so enthusiasts can put their money on their favourite teams, or look at the odds to predict the winner. You can bet on NZ's finest players or choose others from around the world playing battle royale games, first-person shooters or even sports games like FIFA and NBA. eSports matchups based on real-world sports leagues are a great way to pass the time when your favourite leagues are in their off-season.
If you're looking to become a more serious eSports player, you can take some cues from the pros. Many eSports fan sites have information about the operating system and gear that players use in competitions. Just like having the best sporting gear is important, having a gaming setup that's comfortable and optimized for your playing style is essential. Pro players have specialized gaming chairs, headsets, multiple monitors and more that give them a competitive edge. Even if you're playing eSports as an amateur or playing other online games, such as at an online casino, you can benefit from having good gear. Having a comfortable seat and a good view of your games makes the experience even better and may even help your performance.
Does hearing about these eSports stars make you want to play your favourite games? If so, check out the great selection at the best online casino in NZ, JackpotCity. You can find games like adventure-themed slots that have the same feel as some of the most popular steampunk and sci-fi video games. Or, flex your strategy muscles when you play games like roulette and blackjack.