Dangers of Fake Slots and How to Spot Them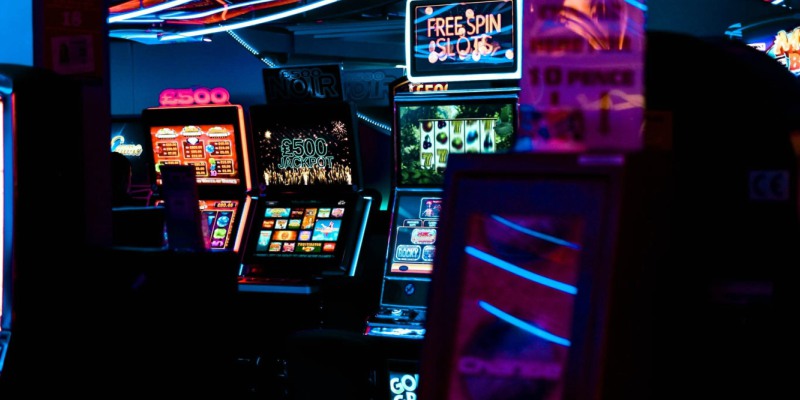 You may think that the only problem with fake casino slots is inferior game play, but there is actually a much greater risk involved. Fake slots are not only stolen intellectual property; they are also a clear indication of an illicit casino at work. When you play at JackpotCity, for example, you will only find genuine original Microgaming online slots. However, there are plenty of sites out there that claim to offer original but are really peddling fake games that are designed to rip off anyone who has the misfortune of playing them. That is why it is incredibly important to make sure that you only play original slots when you spin the reels online. Although spotting these fake slots is not always possible, there are several red flags for which you should always keep a look out:
Poor Graphics and Animation
Illegal casinos aren't interested in providing a visually thrilling experience – all they want to do is steal your money. So the first clue that a slot is fake is shoddy graphics and animations. In this instance, it helps a lot if you are already familiar with the game so you know what it is *supposed *to look like.
Non-Standard Rules and Paytables
No matter where you choose to spin the reels online, the rules and paytable of any original game should remain unchanged. Keeping this in mind should be particularly valuable for more experienced players, who are already familiar with the standard paytables and rules for their favourite slots.
Strange Game Play
Again, if you play a slot often, you should be very familiar with how the game works. If this changes when  you play at a new online casino, you can be sure that you're dealing with a dodgy site. For example, if the game you're playing usually requires you to land three scatters to unlock free spins and you find that the new site only requires two, you should definitely walk away. Do yourself a favour and check this (as well as other rules and paytables) out before you deposit money or begin a game.
A Different Loading Screen
The loading screen that appears for a particular slot will not differ from site to site. This means that, if you notice that the loading screen of a familiar slot at a new internet casino is not the same as usual, the game is not legitimate. The loading screen is a nice early warning sign of an unscrupulous operator.
Credentials Don't Pass Muster
You should always do a background check before signing up with a new online casino. Legitimate casinos are certified by reputable gaming authorities. In order to obtain this certification, the sites have to submit to random audits for total transparency. There's no way that a casino will be able to become and remain certified if they offer illegal copies of original games.
Non-Reputable Game Servers
Unfortunately, most internet casinos do not allow you to access information about their game servers. The ones that do, however, are probably legit. Game servers are the entities used to manage the slot's gaming transactions and you should keep an eye out for reputable names.
Disturbing Search Results
The best move you can make before playing at a new internet casino is to Google the site name plus the word "scam". People who have been taken for a ride are very quick to shout it from the rooftops. So, if you find a whole bunch of negative reviews and reports of fraudulent activity, you should steer clear of the site in question.