The UEFA Euro Championships 2020 - A Guide For Canadians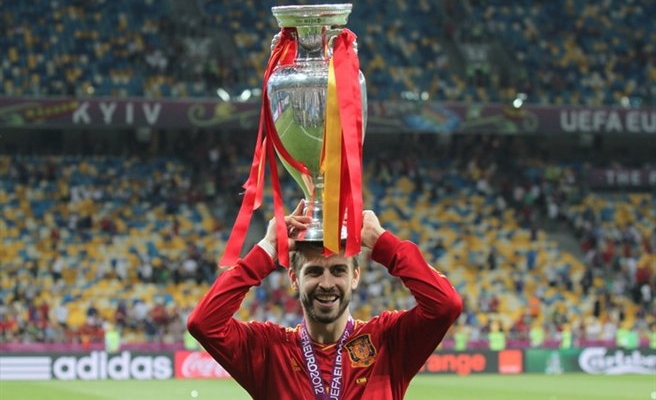 Although many people in the country are more interested in hockey or playing at an online casino in Canada, there is little doubt that football is also a very popular game. Although the men's national team seldom qualifies for international tournaments, many Canadians follow European club soccer. Interest in the European game tends to increase during the qualification phase for the UEFA European Championship, and this should cause fever until the final 24 teams decide and their introduction in June 2020. Apart from the fact that you know you can place a bet on the results of games at an online casino in Canada, what else do you need to know about the upcoming tournament?
The New Tournament Format
UEFA, the governing body for soccer in Europe, has changed the format for the 2020 European Championships. This time, it will be played across the continent in 12 different cities, including Baku in Azerbaijan and Copenhagen in Denmark. Although previous tournaments have had more than one host country, the new pan-European city format marks a turning point for UEFA. Success or not, the format could play a major role in future soccer tournaments, including the FIFA World Cup, for which Canada will of course qualify. However, no major changes are planned for the next European football championship, as Germany has already been confirmed as the host country for 2024.
Betting on Euro 2020
If you visit a Canadian online sports betting site (casino, it may be worth checking the odds to see which team will win before the tournament starts. Odds on who will be the favourites will soon diminish, especially if they start winning their pool games. Especially, due to a good World Cup campaign in 2018, England are considered by many bookmakers to be the favourites, although France won this competition. Perhaps this is because England's top striker Harry Kane has found good form for his club Tottenham Hotspur and is also the current favourite to score the most goals in the Championship at 5-1. Cristiano Ronaldo is 9-1 and, despite being in his mid-thirties, he may be worth a bet. To have even more fun, it is also possible to bet on the winners of each group, a great way to increase your chances of winning.
Is There Home Advantage?
Although there will be no official host nation for the 2020 European Championship, some football fans believe that England has a big advantage in the competition because of the way the games have been organised. England is in Group D and will play all three group games at London's Wembley Stadium. If they progress from the pool, a quarter-final will follow in Rome, St. Petersburg or Baku. However, with both the semi-finals and final taking place at Wembley, many pundits believe that this will give England an enviable opportunity to play in front of home fans. Whether the England team can take advantage of this remains to be seen. Nevertheless, it is important to remember that all of Spain's Group E group matches will also be played on Spanish soil. The same applies to the Netherlands in Group C, as their three matches will be played at the world-famous Johan Cruyff Stadium in Amsterdam.