Fascinating Casino Facts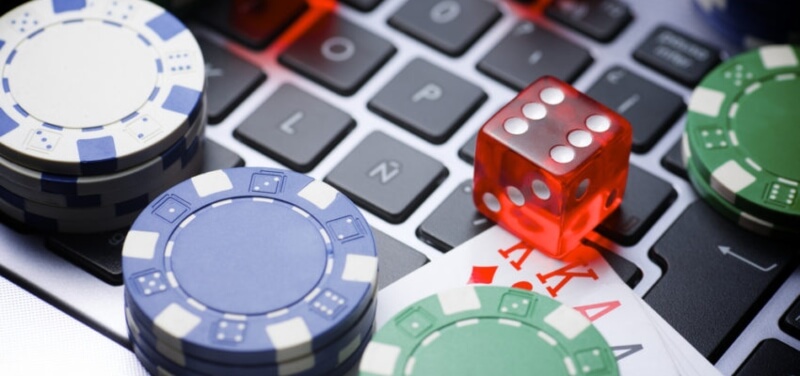 The more time that you spend around casinos and playing casino games, the more interesting facts you will learn about them. All the anecdotes add to the rich culture of gambling establishments. You will enjoy discovering more about this world, and there is always more to find out. The facts here are a tiny sample of what is out there.
Where it All Began
The word casino is Italian, and originally it meant "small villa". These were smaller buildings, basically summerhouses on residential properties, and were purely used for pleasure. In the 19th century the word began to be used for any public building hosting leisure activities. It's easy to understand the modern usage from there.
First Las Vegas Casino Licence
You may not believe it, but the first casino licence in Sin City went to a woman, not to a man! Mayme Stoker got it in 1920, for the Northern Club. Her husband Harold joined her enterprise later, but initially he wanted nothing to do with it – so she did it alone.
A Way of Life
Speaking of Las Vegas, gambling is considered so sacred in Nevada that even prisoners were allowed to do it at one stage. From 1932 to 1967 there was a casino in the State Prison. Inmates could play blackjack, craps and poker, and could bet on sports. When a new warden from California arrived he, ironically enough, called gambling degrading to prisoners, and shut the operation down.
Racist Casinos in the United States
The history of segregation in America stretches all the way to the bright lights of Las Vegas. People of colour were originally not permitted to play in the whites-only casinos. Even more ridiculous than this is what happened when black performers graced these venues. Just 2 examples are that the swimming pool was drained after Sammy Davis Jr. dared to swim in it, and that Lorna Doone's bedding was burned. It was quite something that the rules were broken and she was allowed to spend the night in the first place!
First ​US Interracial Casino
Moulin Rouge, the first interracial casino in Las Vegas and the whole of North America, opened its doors on 24 May 1955. This was a very historic occasion and the casino seemed intent on delivering the best. Dancers at the venue were even on the cover of Life, less than a month later.
But the great start to the Moulin Rouge did not continue. Just 4 and a half months after it was launched, its white owners shut it down for reasons unknown. All in all though, it was regarded as a peaceful run, and as successful as a mixed-race establishment could be at the time.
Haunted Houses
Many of the most famous establishments on the Las Vegas Strip are actually believed to be haunted. This includes the Circus Circus Casino, the Flamingo Casino and Bally's Hotel and Casino. The words "help me" have reportedly been seen on several mirrors at Circus Circus, and the ghost of Bugsy Siegel has been sighted at the Flamingo many times. Siegel owned the casino when he was killed in a suspected mafia shooting, so the idea that the spirit of the famous gangster remains there is believable for many people.
Locals Can't Play at Monte Carlo
Monaco is built on the wealth generated by its casinos, but if you're a citizen you can't take part! In the 1800s Princess Caroline outlawed gambling for Monegasques anywhere in the tiny principality. Since gambling revenues replace income taxes, most people take that as more than enough of a win!
Smallest Casino in the World
Online casinos bring a whole world of gambling to your computer, smartphone or tablet screen, but as far as land-based casinos go the smallest one ever was in the back of a cab! The Grosvenor Casino of London offered this experience as part of a marketing campaign. Players could go to the casino free of charge, or to anywhere else in the city if they made a donation to charity.
FedEx Was Saved with Gambling
FedEx is now among the most successful companies in America, but in 1973 it had only $5000 left. Founder Frederick Smith went to Vegas, and gambled all of it. He made enough to keep things going, and FedEx first turned a profit in 1976.
Going too Far
Gamblers have been known to take their dedication too far – some might say to serious addiction. Some have been seen wearing adult diapers so that they don't have to leave the casino floor, and for the same reason a man in New Jersey actually relieved himself in a slot machine in 2015! Thankfully, the problem of the bathroom break has been solved by mobile casinos, so if you're an avid player, all you need to do is make sure you have enough battery life left when you toddle off to the loo!