FIFA 2018: Business As Usual…With One Major Upset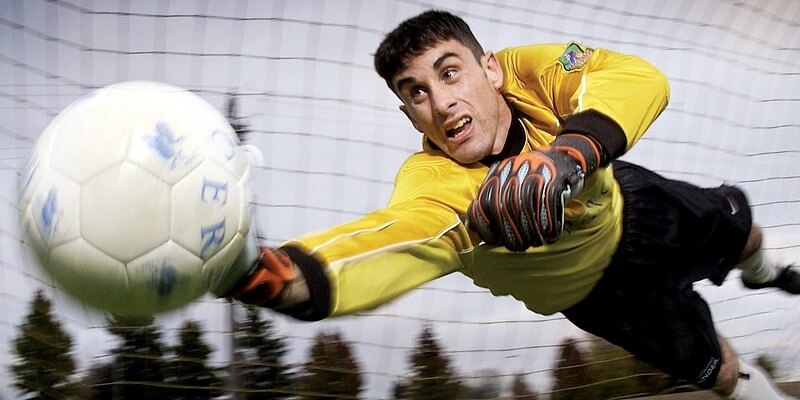 Every Soccer World Cup event brings with it unfathomable excitement. Thousands flock to the host country, many of them fans and supporters and many with expectations. As the first Eastern European country to host the tournament, Russia, like South Africa 8 years ago, is doing a stellar job.
When it comes to the World Cup there are always expectations. We know who the top teams are and thus we tend to forecast certain outcomes, but the beauty of the beautiful game is that there's always due to be upsets. There's always that one team who seems to come out of obscurity to suddenly punish a team whose credentials are impeccable. Classic cases of David vs Goliath are littered throughout the world of sport and the Soccer World Cup is no exception. In fact, it's the one international event that truly showcases classical moments of least expected victories and teams punching above their weight. 2018's FIFA World Cup has already had its fair share of this kind of play…
Poland Sent Packing
One of the biggest upsets of the first half of the 2018 World Cup would have to be Poland's performance, loss and exiting thanks to succumbing to the efforts of Senegal and Colombia. Poland is a top team, right up there with the other heavy hitters of the world – Uruguay, Portugal, France, Argentina, Brazil, Germany and Belgium – so it came as quite a shock to see two members of Group H punish its strongest adversary. First up was Senegal with a 2-1 victory and even though both goals were considered fluky, a win is a win.
In the 37th minute Senegal's Idrissa Gueye, with considerable help from Sadio Mane, fired, Thiago Cionek tried, but to no avail. Then in the 60th minute, in what can only be described as a series of bizarre events, Senegal's M'Baye Niang, in the process of being flagged for an injury, got the go-ahead from the ref at just the right time to literally seize the ball from Jan Bednarek who didn't see him coming. He sped past the goalie and scored easily.
Poland's next loss, and the one that sent them home early, came from Colombia with an embarrassing 3-0 victory. In true World Cup style, just before half-time, Colombia, compliments of James Rodriquez, turned it into a 1-0 situation. Ten minutes into the second half came the next blow to the beleaguered Polish team by way of Radamel Falcao and the in the 75th minute of the game the final blow was struck.
If you love soccer then you're going to love JackpotCity Online Casino Canada! Play Football powered video slot games like Soccer Safari Football Star and Shoot!
Germany Out!?
If anyone thought Poland's early flight home was something to stare on at in complete disbelief, then no one could have foreseen the glorious and utter perplexity of German's Red Eye home. Germany, the victors of the 2014 Brazil World Cup and mainstay's since 1938 were shown the door early through two key losses from members of Group F, namely Mexico and South Korea.  The latter, thought to be the whipping boys of that group, ended up being the ones to drive the nail into the coffin. It's reminiscent of that time during the 2015 Rugby World Cup when Japan of all teams whipped South Africa and took that team's morale to a new a low.
Mexico are a formidable team, but if I were a betting man, my money would have been on Germany. It however was not meant to be with Mexico's Hirving Lozano scoring the only goal of the match towards the end of the first half.
If a loss to a formidable team like Mexico was unexpected, then no one could have foreseen South Korea's win over Germany at the Kazan Arena this passed Wednesday the 27th of June. In the end the Koreans beat the Germans with a 2-0 victory, leaving the latter stunned, motionless and eliminated from the knockout stage.
Who's through to the Knockout Stage?
As the 2018 World Cup moves into its knockout stage, all 16 teams are now confirmed. All the 'big boys' – minus Germany and Poland – have survived their respective groups. Saturday, 30 June will see the following nations last 16: Colombia, Japan, Russia, Uruguay, Spain, Portugal, France, Denmark, Croatia, Argentina, Brazil, Switzerland, Sweden, Mexico, Belgium and England.
We just can't get enough of the 2018 World Cup. If the quality of football in the following 2 weeks is anything like we've seen up until now then we're in for a real treat. Of course, having Germany there would be adding to the spectacle, but their loss is another nation's gain, and we can't wait to see what the upcoming games will bring.