The Best Football Online Slots in Canada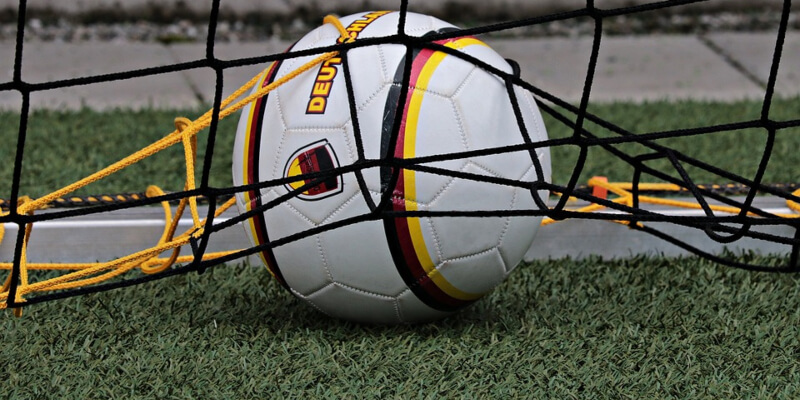 The beautiful game has an atmosphere all its own: the crowds, the weather, the tension of cup games, the highs and lows of league games as your team's fortunes forever ebb and flow. And nothing beats the excitement of a great goal which bursts the net and sends fans into ecstasy.
Real fans just want to be there to savour the moment and urge their team on. But when that's not possible, TV highlights capture the moments but miss out on the vibe and spirit of the occasion. Thanks to Microgaming you can now enjoy football betting and experience those same game thrills in or out of season with superb football action online slots. So now you can bring soccer-themed gameplay to life on your PC or mobile wherever and whenever you choose. Here's a quick comparison of four of the best football-inspired online slot games:
Football Star
As a wanna-be football star, you need to be right out there on the pitch every minute of the day building your skills. But when that's not possible and you want some soccer-related downtime with the rest of the fans, then check out Microgaming's fantastic 'Football Star' slot game which you can access online in the JackpotCity Casino.
This game action takes place inside a sold-out football stadium depicted in world-class graphics. Your gameplay features a lush green playing strip, team strips in vibrant colours, as well as a full-capacity crowd eager to see what you can do. Once the match gets underway, look out for game symbols like the referee, a soccer pitch, several action snapshots of high-octane game action, an eye-catching pair of red football boots, and, of course, a whooshing football.
Football Star is a five-reel online slot game with a medium volatility, which gives regular payouts and offers 243 ways to win. There's a return to player average of 96.42% – an extremely reasonable return for players looking to play online slots in Canada for real money. The gameplay Wild Symbol logo pops up on reels 3, 4 and 5 and can represent all other symbols except the Scatter feature.
Your minimum bet is 0.50 but you can go right up to 50 and scoop a massive 250x jackpot. In Free Spin mode you'll encounter Rolling Reels and an increasing multiplier. Your Scatter symbol is the key to free spins and there are a possible 25 up for grabs. And if you land a Striking Wild Bonus you'll turn one reel completely wild!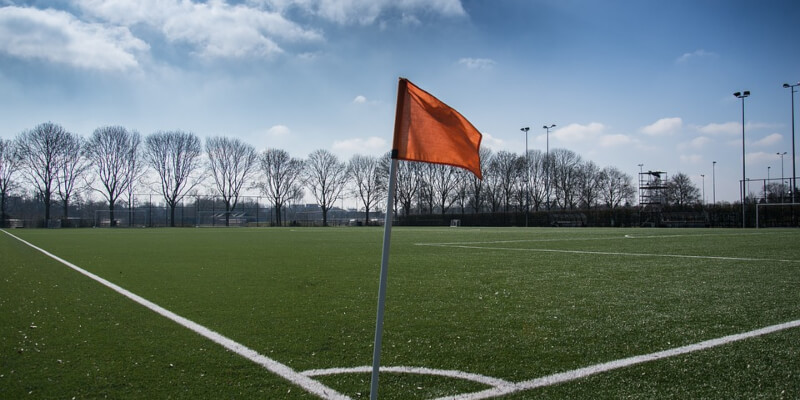 Shoot!
If you're a fan of Canadian online slots action, then Microgaming's Shoot game harks back to the great days of Pele and Diego Maradona. It's a five-reel slot game with 50 payline options which allows you to stake up to 20 coins, and you'll also get the chance to go for the huge 20,000-coin game jackpot.
Game symbols are mostly great players from the past – so watch out for inspiring football icons like Cruyff and Beckenbauer. But there's also a bonus game with two red cards to avoid! You need at least three football sticker type Scatter symbols to trigger more fun with the Bonus Game which has a choice of 12 cards (10 prizes and 2 reds). You have four picks to win cash prizes, but choose a red and your bonus game ends.
There's also a 'Shoot Football' wild symbol. Land yourself five wilds on any game reels and you're a happy, top jackpot winner! The game's Free Spin option will gain you between 10 and 35 free spins and includes a multiplier feature to help you ramp up a match-winning score.
Soccer Safari
Bet you guessed this video slot features gameplay in Africa! But were you expecting to see an animated buffalo, jackal, rhino and more to be strutting their game before a wild crowd of hyenas? This sunny football game you can play online at JackpotCity Casino is refereed by a giraffe and zebra. And with players egged on by antelope cheerleaders, the on-field rules seem to stretch footballing credibility to the limit, and beyond. You'll be knocked out by the great audio effects track, which highlights the game's fun atmosphere.
Soccer Safari has 30 paylines with 5×3 reels. Bets must be at least one coin per line but can be up to 20. Your coins can be from 1 – 20 cents, and if you get lucky, the jackpot prize will bring you winnings of up to 60,000 coins. The RTP percentage is a decent 96.5%.
The game's stars are the crazy animal footballer symbols, and the Wild Symbol is the referee giraffe which can stand for any other game symbol except the scatter. There's another special symbol too; the free-floating trophy. This can crop up on any reel at all. With two trophies you're into scatter winnings, and with three or above you qualify for a 'Go For Goal' bonus round. As the name suggests, this is a penalty shoot-out action feature which never disappoints. So expect to profit every time you take a penalty – and if you hit the back of the net you also get access to a random multiplier. The game's Free Spin feature is activated via the wild symbol which bags you five free spins.
World Cup Mania
Yes, this is a World Cup themed game but the symbols may not be what you were thinking. With symbols like beer and hot dogs, pizza slices, fries, hamburgers, ticket stubs, boots and a foghorn, it's more like a cup winner's celebration party. Nevertheless, there's plenty of spectator noise, plus a soccer ball wild symbol and a free kick trophy bonus symbol, as well as a referee's whistle scatter symbol.
World Cup Mania is a five-reel, 15-payline video slot featuring wilds, free spins and a bonus game option. Collect three or more scatter symbols and you'll get 10 free spins at a 10x multiplier. And if you can grab three or more golden trophies, you're into the World Cup Mania free kick bonus game. Players entering with five golden trophies, for example, could walk away with 60-2500 coins.
Look out for the soccer ball wild which can replace anything in the game except scatter and bonus symbols. It's your gateway to the grand jackpot prize win of 7500 coins! This game has an RTP percentage of 96.56.
These four soccer titles are all from the excellent Microgaming stable, so they all feature award-winning software from the industry's leading games developer.