Can technology make online casino safer?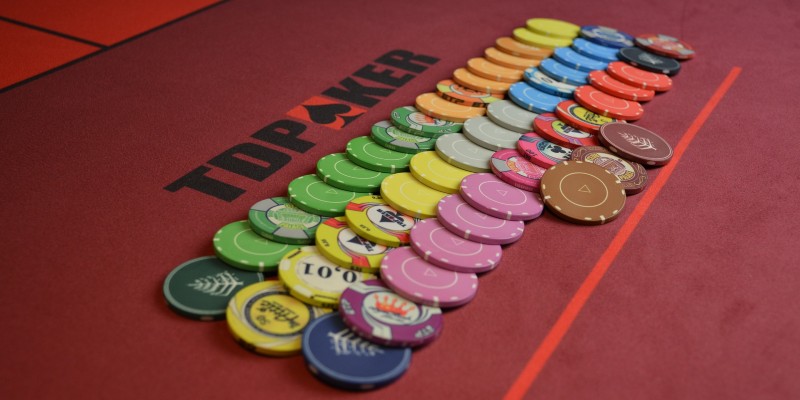 It's the start of another year in which safety is everybody's top concern, i.e., health safety and staying virus free. But while we've been sheltering in place and getting used to wearing masks, the folks at Better Collective in Denmark have been focused on improving an entirely different kind of safety: they want to make online betting and online casino safer than ever before so that people can enjoy their favourite casino games within healthy limits. They have invested in AI technology designed to prevent at-risk betting behaviours online. Since online betting is growing in popularity in New Zealand this is exciting news for players and operators.
Better Collective is all about safe and transparent betting
The Danish company Better Collective is a leading sports-betting media group that develops educational platforms for the iGaming industry. The company's aim is "to make sports betting and gambling entertaining, transparent and fair for the global network of online bettors". They do this through educational websites like roulettegeeks, vegasinsider and bettingexpert, which help players to make better online betting choices and understand their different betting options. The company's business model is based on four pillars: crowd sourced betting tips, comparisons of odds across bookmakers, gambling guides, and strategies and commission from business partners through an affiliation scheme.
Responsible gaming: a key challenge for operators
Like JackpotCity online casino, Better Collective also believes that iGaming should remain fun and entertaining and strongly endorses responsible gambling. Better Collective provides players with important information like the legal gambling age in their areas of operation, the potential negative effects of gambling and how to prevent these from developing into unhealthy behaviours. To promote prevention, it co-founded a trade organisation called Responsible Affiliates in Gambling to help improve practices in the sector and highlight the importance of responsible gambling. Now, the company is going even further to promote prevention by investing in promising AI technology to detect and prevent problem gambling online.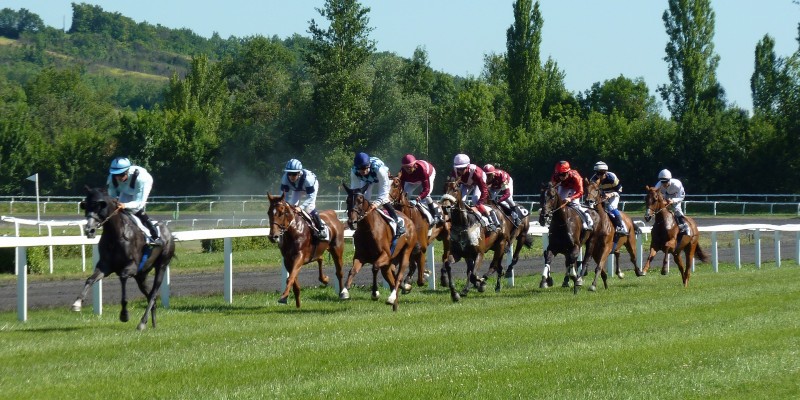 Promising AI tech for responsible gambling
In January 2021, Better Collective increased its shares to 90% in Mindway AI, a company specialised in software solutions based on artificial intelligence and neuroscience to identify problem gambling. The Mindway Solution Suite is based on over ten years of research performed at Aarhus University in Denmark and consists of three main tools: GameScanner, Gamalyze and GameChanger. The CEO of Mindway AI is "excited that Mindway AI now joins the Better Collective Group, an organisation that shares our purpose and values and has a genuine wish to create a safe and sustainable betting and gambling environment for players worldwide".
Award-winning Mindway AI has developed advanced technology to automatically monitor and analyse players online behaviours to identify, prevent and act when high-risk patterns are detected. The company hopes that this will help make customer journeys safer and allow the industry to take a more active role in caring for players.
JackpotCity online casino NZ is very serious about taking care of its customers and has been monitoring development. If we can detect unhealthy betting patterns earlier and intervene the entire industry benefits. When a customer's betting is out of control, casino games are no longer enjoyable, the player is harmed, and the casino loses a valued customer too. It's a lose-lose situation for everybody, but evidently, mostly for the player. Hopefully, this new AI solution can help make betting safer for New Zealanders and the rest of the world.
The increased popularity of online betting (Stuff wrote an article about this recently here) has led governments to tighten their regulations and demand more of operators in terms of customer protection. Operators are being asked to do more to prevent gambling disorders and gambling-related harm. Mindway AI's solutions are very exciting because they focus on early detection of at-risk and problem gambling and, crucially, offer several types of intervention and personalised help.
AI to bridge the gap in current approaches
The current solutions we have are insufficient because they arrive after the horse has already bolted – so to speak. They are unable to detect addiction patterns very early, before they reach a critical level. They consist of loss-limit restrictions, self-test risk assessments and pop-up messages. While useful, these methods are subject to bias and ignore individual behaviours and risks in context and ignore complex interactions at an individual level. Crucially, they cannot offer any type of personalised responses for problem gamblers since the operator has no insight into their customer's situation.
The Mindway Solution Suite consists of three AI solutions that offer hope in this area.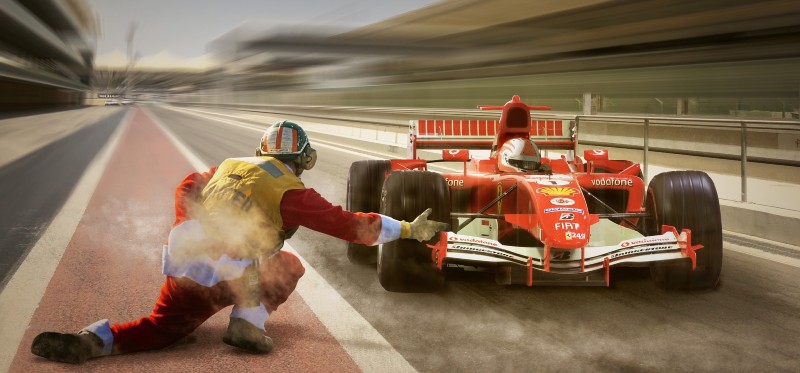 GameScanner
The first tool is GameScanner, designed to help operators monitor player behaviour and check for at-risk and problem gambling patterns as they develop. GameScanner uses a self-learning algorithm that improves over time by monitoring gambling patterns, meticulously analysing thousands of characteristics: changes in frequency and intensity, amount spent, loss chasing and more. Data is collected by the operator and used to generate a risk assessment for every customer in the database.
Gaming Laboratories International tested GameScanner in August 2020 and found that it successfully identified 99% of problem gamblers (identified separately based on a manual assessment) as at-risk or problem gamblers. This impressive result is nearly as accurate as using a team of human experts
Gamalyze
The second solution from Mindway AI is an unbiased self-testing tool. It's a card game with 80 cards that players must turn over one by one. The aim is to maximise your win. During the game, the software analyses a player's decision-making based on neuroscientific principles and then calculates a risk score. This method bypasses the need for personal questionnaires, which can make customers uncomfortable. As Mindway AI states, "Gamalyze instead goes a step deeper in measuring decision-making behaviour while players do what they came to do in the first place: play a game. Only this time, it will reveal their gambling behaviour" (Mindway Solution Suite white paper available here). The tool already received a prize from the Global Regulatory Awards association for Compliance Innovation in 2020. Gamalyze offers operators and customers insights into behaviour and makes it possible to identify key characteristics associated with problem gambling without being intrusive.
This useful tool can be used in a variety of ways:
provided on websites so customers can take the test anonymously
through customer accounts to provide operators with insights into behaviours
as part of process to create self-awareness at the customer-end and start a conversation.
GameChanger
The last tool in the Mindway offering is designed to help customers gain control of their betting behaviours. The customer is shown a sequence of gambling and non-gambling related images and must click on non-gambling pictures as quickly as possible. The game goes faster and faster as it progresses. This is a simple idea based on neuroscientific research in the field of impulse control. Problem gamblers have been found to be too impulsive to suppress the urge to gamble. GameChanger effectively retrains players to control their impulsivity and respond differently to gambling-related imagery. As Mindway AI says, it "trains inhibition control which is a cognitive process, stimulating a controlled response to gambling pictures and environments". The game also provides the player with personalised advice in a report designed to foster healthier behaviours. Players improve their impulse control and can track their performance over time.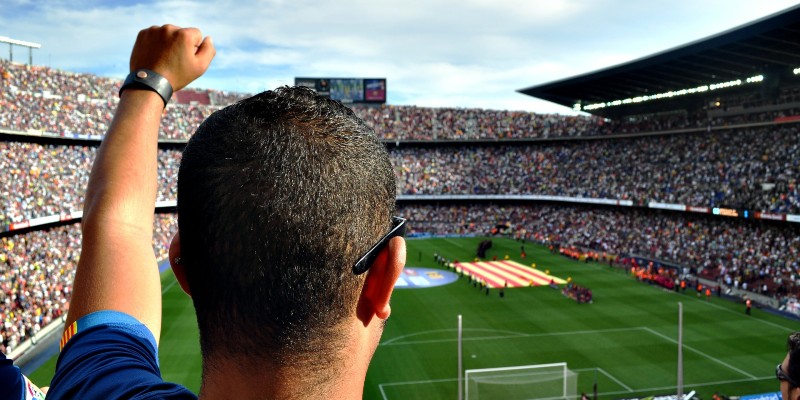 Additional customer care
The three tools above are the main components of the Mindway Solution Suite, but that's not all the company has to offer. Once operators have detected at-risk behaviours, they can use the Mindway Care Call module to go one step further. Since operators are not trained to deal with behavioural problems like addiction, the Care Call module generates personalised interview guides to help them communicate with problem gamblers. The guides are tailored to individual behavioural patterns and capture the complexity of individual cases based on 88 assessment parameters. The operator uses these insights to engage with their customers in a constructive way and on their terms. After one year of operation, over 1200 Care Calls had already been made to begin a constructive dialogue with customers. The response from customers has also been very positive.
Keeping online betting fun and safe
Mindway AI's technology was developed in partnership with researchers, problem gambling specialists and psychologists and meticulously analyses thousands of gambling characteristics. Better Collective and Mindway AI hope that this breakthrough technology can be used to make betting safer and remain entertaining. By making it easier for operators to comply with guidelines and keeping betting safe, Mindway AI and Better Collective are promoting best practices in the sector and offer hope to problem gamblers in NZ and worldwide. In the words of Mindway AI's CEO, Rasmus Kjaergaard, "With modern technology, protecting customers from gambling-related harm is not only a viable solution but also a crucial step towards a strong responsible gambling strategy". Stay tuned for more online casino NZ industry developments and news here at JackpotCity!