A Basic Guide To Play Online Slots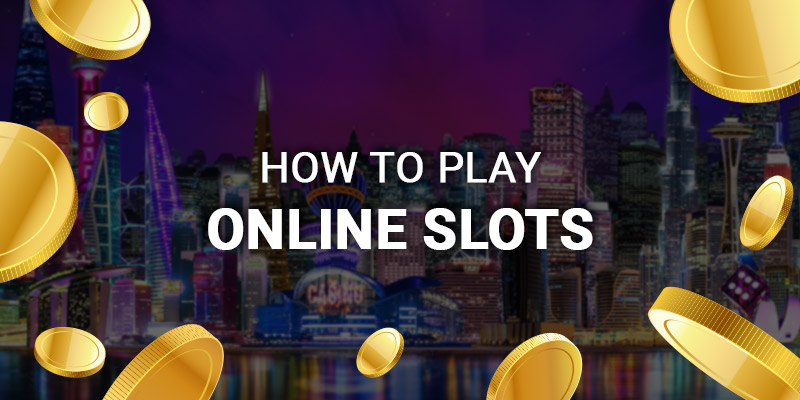 When we think of online casino games, the genres that generally come to mind are table games like blackjack, roulette, poker and baccarat, as well as online slots. With online slots being one of the most popular online casino games out there, we have decided to create a video and a blog to unpack the basics of these much-loved games! In this blog, we will cover all that there is to know about online slots and how to play them. Later on, we'll even make a suggestion as to where you can play them.
What Are Online Slots?
Before we can talk about how to play online slots, it helps to know what they are, and what sets them apart from other types of online and mobile casino games. Because online slots come in so many different shapes and sizes, it can be difficult to nail down a single characteristic that features in all of them. However, most online slots that you will come across at online casinos like JackpotCity will belong to one of two categories: 5-reel slots and 3-reel slots.
You'll also hear of progressive slots, but the only thing that really sets these apart from regular games is their massive jackpot potential, but other than that, they function much the same as the others. In short, online slots are a form of online casino game that usually contain most of the following: reels, paylines or winning ways, symbols and bet sizes. We will discuss all of these in more detail below.
Online Slots Basics
Before we continue, let's go through some online slot jargon and basics to help you understand the game before you play. Online slots are generally played on a rectangular grid comprised of vertical reels, where different valued symbols will land. A symbol is any icon that can be used to create successful winning combinations on the reel. These symbols can be anything from bars and cherries to spaceships and dolphins, depending on the theme of the game you're playing. Next up are paylines. Most modern games, at least those that make use of fixed paylines, will have somewhere between 3 and 4 rows running across the grid
Paylines or Winning Ways/ Ways-to-Win are simply the set combination patterns that symbols will have to land on to trigger a payout. There are some games that allow the symbols to land in various sizes, and you'll often find that these titles have what are called Winning Ways or Ways-to-Win mechanics. As such, instead of wins being awarded for landing matching symbol combinations on a set payline, they're awarded for combinations formed next to one another anywhere in view.
Some games give you the option to view the highest awarded symbols while you play, while others will require you to open the paytable. Using the paytable, you will be able to determine what kind of payout to expect for what sort of combinations and on what paylines. Sound simple enough? Sure, but what do words like Wild and Scatter mean, and how do they affect the game? Read on.
Some games, as mentioned above, will have special features, with the most common ones being triggered by special symbols, namely the Wild and the Scatter. The Scatter is responsible for triggering a round of Free Spins or, in some cases, other game-specific interactive bonus features, whereby none of your casino balance is used, but you can still hit paying combinations. The Wild, on the other hand, generally has the ability to take the place of other symbols on the grid to help you achieve those very combinations.
Playing The Game
Now that you understand the basics a bit better, you should be ready to play. To get started, you should alter your bet size per spin. If you choose to play manually, then you'll have to click or tap the 'Spin' or 'Play' button each time. Alternatively, you can make use of the 'Autoplay' feature, which allows you to set a number of automatic spins. The reels will spin, symbols will land, and if you've managed to hit a winning combination, you'll receive a payout that goes directly into your casino balance. You can continue spinning the reels for as long as you wish, but don't forget to keep an eye on your bankroll. Remember to stay within your budget and limits.
Find The Fun At JackpotCity
While the above may sound complex, we can assure you that playing online slots at a casino like JackpotCity is a lot more straightforward once you get the hang of them. Microgaming supplies our casino with hundreds of exciting titles, with some of them having incredibly complex themes and mechanics, and others being ideal for the novice gamer. Either way, heading on over to JackpotCity is an excellent means by which to start your online gaming adventure.