The Incredible Robin of Sherwood Online Slot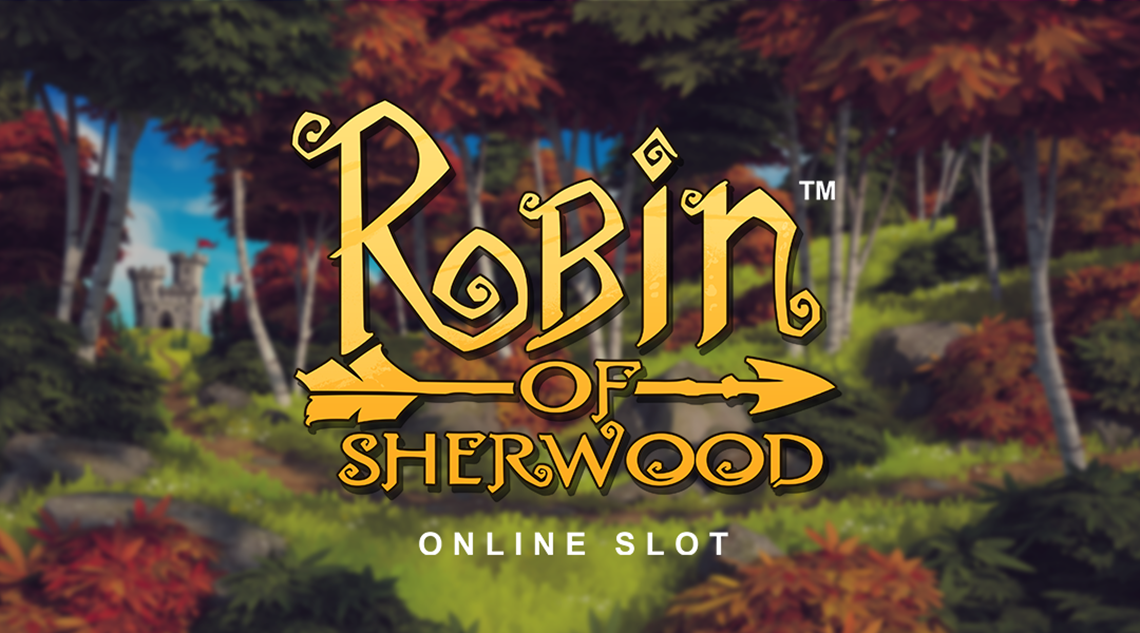 The Robin Hood story has been around since the 1300s, when he made his first appearance in English folklore as an outlaw with a heart of gold. We've seen him as a hardboiled hero, courtesy of Kevin Costner, and we've seen him in tights, thanks to Mel Brooks, and now we're seeing him on slot reels in Robin of Sherwood.
The game was produced by Rabcat, and forms part of Microgaming's wider catalogue. I knew it was going to be good when I heard this, but, honestly, I had no idea just how good it would be. I hadn't even started playing it, and was already blown away by the audio and visuals. Disney and Pixar, eat your hearts out.
Highly Recognisable Characters
A few of Robin of Sherwood's merry men, as well as other characters from the story, join him, so you get to see Little John, Friar Tuck, and Maid Marion. Even the goonish Sheriff of Nottingham is around – thankfully he doesn't stir up too much trouble.
Colourful royal banners, archery arrows, target boards and more abound on the reels, which burst with various animated scenes at different points of the game. Of course, there is more to these online slots than watching a chubby monk quaff ale, or the not-so-little Little John get ready to wallop someone with a wooden stick.
Impressive Action On the Reels
I was happy to discover that Robin of Sherwood has ditched traditional paylines, and replaced them with 243 Ways to Win. Even better than being able to land wins in more generous ways was seeing the Turning Wild feature kick in. It happens randomly, and can take place after any spin in the base game. Basically, all the Ace, King, Queen, and Jack symbols turn Wild, so if they didn't form wins of their own with like symbols, they can help the others pay out. Robin's arrows are also Wild, so they were also able to substitute for a few symbols.
With Robin of Sherwood you're sure to encounter your fair share of fantastic winning possibilities! Try out this brand new online slots game today and it could just be your turn to walk away with the loot!
Great Free Spins Round
I also got to enjoy 10 Free Spins when 3 of the archery target board Scatters landed, but that's not all. The Robin of Sherwood slots Royal Clearing feature kicked in after every couple of spins. Initially, I was worried it would be done in the style of the French Revolution, and that I'd have to watch various crowned heads bouncing around, but that was not the case.
Instead, the first time it happened, it removed all the Jacks from the reels. 2 Free Spins later, and the feature happened again, but this time, it removed all the Queens. Later, all the Kings, and then all the Aces, were removed. This meant my last 2 Free Spins had only the high-paying character symbols left – definitely not something I'm going to complain about!
Joining Robin for Target Practice
I'm not usually the kind of player who uses double-or-nothing gamble features. That said, I had such a great time playing the game, when given the chance to try it out after landing yet another win, I couldn't resist finding out whether Rabcat had used the same old hum-drum Guess the Hole Card gamble game. The provider hadn't. Instead, I got to join Robin for target practice! I picked the target, and watched an arrow fly toward it, and miss it. I guess my luck can't hold out forever – but I would be lying if I said I was upset, because really, what it meant was that I'd have to try all over again!