What Cloud Gaming Solutions are in JackpotCity's top 5?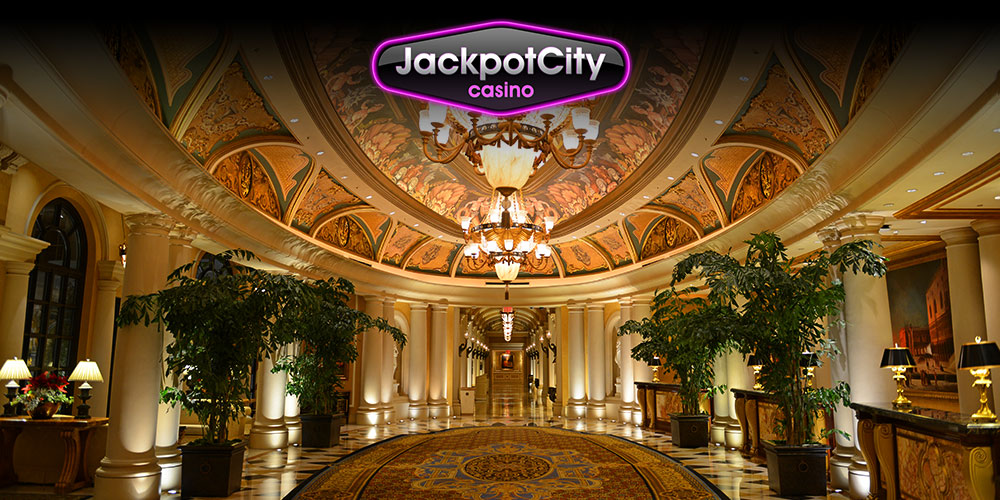 Source: JackpotCity Casino
These are JackpotCity online casino's five best cloud gaming solutions of today. First, we explain why everyone is so enthusiastic about cloud gaming, then we look at the latest news: the release of Amazon's new cloud gaming service Luna. Finally, we present the five best existing cloud gaming solutions available overseas. Unfortunately, none of these solutions are yet available in New Zealand. But there is hope, so read on...
The promise: cloud gaming on any device, anywhere!
Why are all the major game developers in such a hurry to offer cloud gaming solutions around the world? Cloud gaming offers players numerous benefits and has the potential to open up a gigantic new market.
The idea of cloud gaming is that people can play games on devices they already own, and those devices don't even need to be high-end. In other words, no need to buy expensive game consoles or gamer PCs that most ordinary mortals can't afford anyway.
For game developers, it means that all those who can't or don't want to pay for an Xbox console, can play subscription-based Xbox games by relying on the performance and specifications of Microsoft's cloud gaming servers, not on their own hardware. It also makes high-end gaming experiences accessible to everyone, not just those who own expensive equipment.
Cloud gaming is commonly referred to as "Netflix for video games," because the powerful cloud servers of the gaming giants and other cloud gaming providers ensure that everyone can experience games at their best, no matter what device they own. Playing games live in the cloud does not require lengthy downloads, installations or upgrades. You can just play! In theory, at least, we will achieve that.
Of course, it doesn't matter how good the gaming servers are when your Internet connection speeds are slow. This is another major obstacle to the arrival of cloud gaming in New Zealand.
Overseas, where fibre broadband is already commonplace and 5G will soon be available, the potential of cloud gaming, anywhere and anytime, is about to become a reality. Advances in Internet infrastructure have reduced latency and multiplied mobile gaming speeds.
It will come as no surprise that Amazon has shown interest in this emerging new sector. In September 2020, it announced the launch of a new cloud gaming service: Luna. Unfortunately, as with most things from Amazon, we will not have access to this new service in New Zealand anytime soon.
A newcomer announced in cloud gaming: Amazon Luna!
At the end of September 2020, Amazon announced the launch of a new cloud gaming service called Luna, following in the footsteps of other major game publishers such as Microsoft, Sony and Google, all of whom have released their own cloud gaming platforms, Stadia, xCloud and PlayStation Now.
Initially, Amazon's offering will only be available in the US and will launch sometime in early 2021. With Luna, players don't have to have a special console or expensive hardware to play games, much like the other cloud gaming solutions released this year. Instead, Luna works with a special Luna controller and works on a similar principle to the Fire TV stick, but instead of a TV remote, you have a video game controller.
The Luna controller lets you play games on any compatible Fire TV, PC or Mac device, or on an iPhone or iPad with dedicated web apps.
Luna will offer various game "channels" for a monthly fee from a number of publishers. So far, only Ubisoft and Amazon are confirmed as companies in this offering, with Amazon's Luna + channel priced at $6 per month.
In New Zealand, we are unlikely to be able to enjoy this particular cloud gaming service for a long time. As Amazon is underdeveloped in Australasia, this is not a big surprise.
The Top 5 cloud gaming solutions around the world
JackpotCity, your favorite online gaming service in New Zealand, presents its guide to the top five existing cloud gaming solutions of the moment, one of which may even be available in New Zealand soon! Let's start with this...
1) Project xCloud – The most likely to arrive in New Zealand
Until recently, Microsoft has stagnated in the gaming market with an array of expensive games and consoles, putting it at a disadvantage over popular competitors such as PlayStation and Nintendo. When one hundred top Microsoft games from the Xbox Game Pass Ultimate catalog were made available to subscribers, their subscription service was hard to beat.
Project xCloud, also known as "Cloud Gaming with Xbox Game Pass Ultimate," is the new cloud gaming solution that Microsoft launched in 22 countries in North America, Europe and South Korea.
Jessica Conditt of engadget.com says, "Game streaming is an important part of Microsoft's strategy for the future of console gaming.
The company relies on cross-platform subscription services such as Game Pass to generate recurring revenue and create an all-encompassing gaming ecosystem for as many players as possible." And perhaps the company will benefit from the Google Stadia experience, because smoothness is the most important thing for Microsoft and Project xCloud and is now the company's primary goal.
Regarding the negative feedback from testers, there are complaints about the bulkiness of the Xbox controller in a system designed to be easily portable. Admittedly, although the controller looks like premium hardware, it is not easy to carry in your pocket, which is the whole raison d'etre of cloud gaming, but this could easily be improved with a lighter, more portable controller of some kind.
Conditt concludes: "In actual streaming quality and experience, xCloud seems to be delivering on its promise to enable Xbox players to play their games on the go seamlessly and without any loss of progress - and at relatively average Internet speeds."
Microsoft seems to have an advantage over its competitors in streaming performance and latency, especially compared to Google Stadia. Overall, it is a very promising cloud gaming solution from Microsoft! So will it be available in New Zealand anytime soon? We really hope so.
The New Zealand government has approved Microsoft's plans to open a data centre region in New Zealand. Once it is established, Microsoft will be the first major cloud player to have a data centre in the region. Hopefully, this will also pave the way for cloud gaming services for Kiwis. However, it is certainly a step in the right direction, and it is the most promising development we have seen in recent times! For this reason, it has been included in the top 5 of the JackpotCity online guide.
2) Google Stadia – Promising, but imperfect
Google Stadia: a cloud gaming solution that streams games over an Internet connection. It promised to offer 4K HDR cloud-based gaming to anyone with a device and an Internet connection. The idea, as with other cloud gaming services, is that Google's servers pull out all the stops, so players can save money on expensive dedicated devices and use what they already own.
Google Stadia was launched in early 2020 in 14 countries and actually turned out to be a kind of fizzer. The first wave of Stadia works with a Chromecast Ultra Dongle, Pixel Phone or Chrome web browser on a laptop or desktop. Despite a lot of pre-hype and promising specifications, the reality of Stadia generally fell short of its promises.
Early users complained of latency problems and regular resolution losses. The news site NZ Stuff reported that "technology journalists who use Stadia with high-speed fibre connections and top-of-the-line routers have published reviews that tell of a" terrible latency "with regular crashes in frame rates and resolution."
Stadia requires a Chromecast Ultra or a Chrome browser to work with a Stadia controller. There's  free subscription where you buy your games, and a pro subscription for a monthly fee of about US $10 with a certain number of games you can claim as long as your subscription is valid. None of these deals are now available in New Zealand, but Kiwis can rest assured that they're not missing out much right now.
3) PlayStation Now – A huge library, but the best games missing
PlayStation Now or PS Now is Sony's acquisition of a cloud gaming subscription service, similar to Xbox Game Pass Ultimate. For a long time, PS Now was exclusive to the PS4, but you can now play on Windows PCs. Unfortunately, the games tend to be older titles from the PS3 era, but the library is impressive with more than 800 games available to stream and a few available for download.
PS Now does not offer AAA games as part of the subscription service, unlike Xbox Games Pass Ultimate. To compete with Microsoft, Sony recently cut the price of its subscription by half, but the game library still lacks the most coveted PlayStation titles, preventing this cloud solution from becoming a game changer.
4) Shadow by Blade
Shadow by Blade is a cloud gaming solution that is a technical success with high streaming speeds and an easy-to-use design. It allows you to install all games from your favourite platforms such as Steam, Origen and battle.net, and allows you to play technically demanding games at up to 4K UHD 60Hz on any screen. The game catalog is huge and, although Shadow is not perfect in every way, it is quite amazing in the fluidity of its streaming, with the only real drawback of Shadow being the price, which ranges from $11.99 to a whopping $39.99 per month.
According to the website cloudwards.net: "It's an expensive service that gets even more expensive when you consider that you have to bring your own games. Nevertheless, it shows a performance that other platforms can't match, which is worth the admission fee alone." However, they also go so far as to call Shadow "the definitive cloud gaming experience" and place it at the top of their list of the best cloud gaming services! Nevertheless, with such high prices, it's unlikely to conquer the untapped cloud gaming markets.
5) Nvidia GeForce Now
One of the many new cloud streaming services that have recently been launched, GeForce Now, like Shadow, does not have its own games library. GeForce Now allows users to stream previously purchased games from their favorite digital game stores such as Steam, Uplay, EA Origin and the Epic Games Store. It also offers two subscriptions: Free and Founders. With the free offer, you can play just one hour at a time and may have to queue, and with Founders, you have four hours of gameplay and preferential access for a tiny price of about $5.
For example, while Google Stadia uses a Chrome browser / Chromecast dongle and controller to work, GeForce Now only requires a client to be installed on your device.
The only trick people have with GeForce Now seems to be the game registration process. For example, if you have purchased a game on Steam, you need to log in to Steam, connect Steam to GeForce Now, and enter the game's product key. It's not the end of the world, but it's a bit painful, even if you only need to do it once for each game.
Another problem is that not all games are compatible with GeForce Now, so you may not be able to access many of the games you love.
Nevertheless, GeForce Now receives top marks for streaming quality and latency, which is no small compliment!
Laptopmag.com says: "Although lacking the ease of use of Google Stadia or the rugged gaming library of Project xCloud, GeForce Now is a fantastic game streaming service. The ability to access a significant portion of your own gaming library from anywhere is a huge selling point, as is the near-non-existent input delay and latency with a strong Internet connection."