Who Will Be The Next James Bond?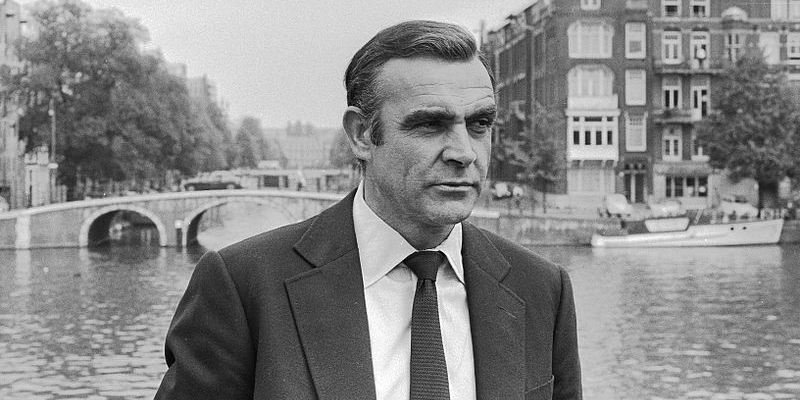 Rumour has it that Daniel Craig's stint as James Bond is definitely over. So after the release of 'No Time To Die' there will be a tuxedo vacancy to fill. And thus the world is asking: "Who's next?" Who might be ready to jump behind the wheel of the Aston Martin, rev up for a new casino and cocktails lifestyle, and admit that their new name is now: "Bond … James Bond"?
There will be no changes to Canada online casino James Bond adventure games, but elsewhere, the bookies have their own favourites and don't like to be wrong. So let's look at some of the likely lads (or lasses?) who are heavily tipped to be the next permanent secret agent 007.
Hot favourites
James Norton: Fans of 'Grantchester', 'Happy Valley' and 'War and Peace' would no doubt agree that 32-year-old, Cambridge-educated Norton has it within his acting repertoire to command a suave and sophisticated Bond role. And players of online casinos in Canada will note this smart guy has already proved sexy and attractive to women (a Bond pre-requisite), and is young enough to take on the JB persona for a good few years ahead. Perhaps the only thing not in his favour is that, having made his name as a TV actor, Norton presently lacks a blockbuster film reputation. So would the Bond franchise gamble on his ability to attract a global audience? Ladbrokes consider him second favourite at 5/1 and William Hill consider him a 9/2 shot, while his Sky Bet listing is 7/1.
Richard Madden: His role as David Budd in the BBC's 'Bodyguard' has no doubt advanced Richard Madden's Bond credentials with those who play casino online games. And elsewhere, he has shown that he can handle action sequences in 'Bastille Day', and his Prince Charming in 'Cinderella' has provided timely evidence that he has romantic acting sewn up too. Some believe Bond bosses already have him in their sights, and Madden freely admits to being a Bond fan himself. So it looks like anyone trying to persuade this actor to put himself forward would be pushing at an open door. Ladbrokes place Madden third on their list at odds of 5/1, while William Hill rate him at 6/1, and Sky Bet consider him a 7/1 chance.
Tom Hiddleston: An actor who has already tasted success playing a spy, it is perhaps Hiddleston's impressive showing in the BBC's 'The Night Manager' - where he played Jonathan Pine – which has made him a real Bond front runner. Not only that, this tall, charming and impeccably dressed actor has also accumulated a host of cinema fans thanks to his casting as Loki, the villain in the top box-office offering 'Marvel Cinematic Universe'. As a casino online Canada fan, you will have your own view. But what do the bookies think? Sky Bet have few doubts and rank him first at 2/1. William Hill too have him listed in first place also at 2/1, while Ladbrokes are a little more cautious and offer 5/1.
Sam Heughan: Some insiders are predicting that Sam Heughan, a 38-year-old actor and star of the 'Outlander' movie is emerging as a strong contender for the role of a famously suave secret agent. Why? Because it is rumoured the Bond franchise might be looking to bring back Sean Connery's Scottish accent for another tour of duty on Her Majesty's Secret Service. If he agrees to put his name forward, this would not be the first time Sam Heughan has auditioned for the part of James Bond. As early as 2002, he was considered for the role, but at that time was thought to be a little too young to command the necessary authority. But what about his standing now? Ladbrokes have him down as their favourite at odds of 5/2, while Sky Bet place him second at 6/1. William Hill also list him in second place and are offering odds of 9/4.
The outliers
Though Boris Johnson does not make any bookies list, nor does he feature in online casino games in Canada, Ladbrokes will give you 500/1 on Jeremy Corbyn as the next James Bond! And if he could be persuaded to make a career change, both Ladbrokes and William Hill are offering odds of 250/1 on David Beckham as the new owner of 'the black tuxedo'.
Sky Bet are open to alternative gender possibilities with odds of 1/20 on Bond being a male actor and 8/1 on the role being taken by a female. More specifically, Sky Bet are offering Jodie Comer at 25/1 and Emilia Clarke at 50/1. Meanwhile, William Hill think the odds of Michelle Dockery landing the role are 80/1.