Mobile Gaming Is The Next Big Thing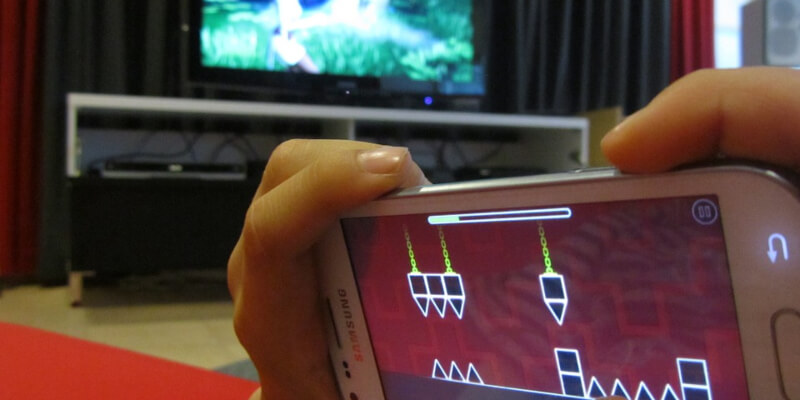 PlayStation, Nintendo Wii and many other gaming consoles have all had their time in the limelight. However, when it comes to gaming with the prospect of winning real money, there's a new player in town who's set to take over the iGaming industry in a big way.
Mobile casino gaming revenues are soaring this year, and are poised to exceed all other forms of gaming in 2016. Newzoo's Global Games Market Report has released the astounding figures, and has also predicted that the revenues of traditional gaming platforms may drop considerably through 2019.
Mobile gaming, however, is set to become the king of the industry within a record time. Predictions state that total global gaming revenues have grown 8.5% year on year, reaching a massive $100 billion this year. This figure includes PC games, consoles, smartphones, gaming tables and TV games, but mobile gaming has taken the lion's share of the industry as of late.
Massive Revenue Boost Seen in 2016
The predictions for mobile gaming in particular are nothing short of spectacular. The division is set to grow to over $37 billion at the end of this year, compared to just $30 billion in 2015. By 2019 – in just 3 years' time – 45% of the world's gaming revenues are expected to be produced by mobile games alone.
China is at the forefront of this lucrative market, accounting for at least a quarter of mobile gaming revenues this year. On an even larger scale, the gaming revenues generated from the Asia Pacific region have contributed nearly half of all the market's takings in 2016!
While mobile games are on their way up, many other traditional gaming methods are facing rainy days. Console games have seen a 4% drop in global revenue generation since last year, and PC gaming has noted a 3% drop in their takings. Even gaming giants like Nintendo and Sony are relooking their strategies to capitalise on the astronomical success of mobile gaming technology.
As a result, today's players can enjoy numerous new technologies that have been optimised for mobile. Nintendo, for example, launched its first mobile-only game Miitomo early this year, and has garnered more than 10 million downloads since. Many other legacy developers are also adapting to the mobile wave, flocking to meet the demands of players with smartphones and tablets.
A great place to explore this would be our own JackpotCity Mobile Casino, which offers a wide range of games optimised for real money mobile play.
Mobile Gaming Prompts New Progress
As the technology of these devices evolves, so too do the graphics, features, and quality of the mobile games that top companies are able to offer. Many mobile casino developers are even creating advanced mobile gaming platforms that allow their players to access their full portfolio of real money casino games – not just a small selection, as was the only choice in the past.
Fascinatingly, this evolution in mobile casino and gaming technology has also lead to new monetisation strategies in terms of downloading apps from popular app stores. In the early days of mobile gaming, players often had to pay to download apps, but many developers are gravitating towards a more appealing free-to-play model with monetisation through in-app purchases and advertising.
Thanks to this, most of today's players expect high quality mobile gaming and casino apps that cost nothing to download, setting the pace for the industry to follow. According to the Global Games Market Report, the industry is predicted to keep growing at an astounding pace as more players than ever before have access to advanced smartphones, tablets and exciting mobile technology.