The Bunnies Await in Playboy Gold Jackpots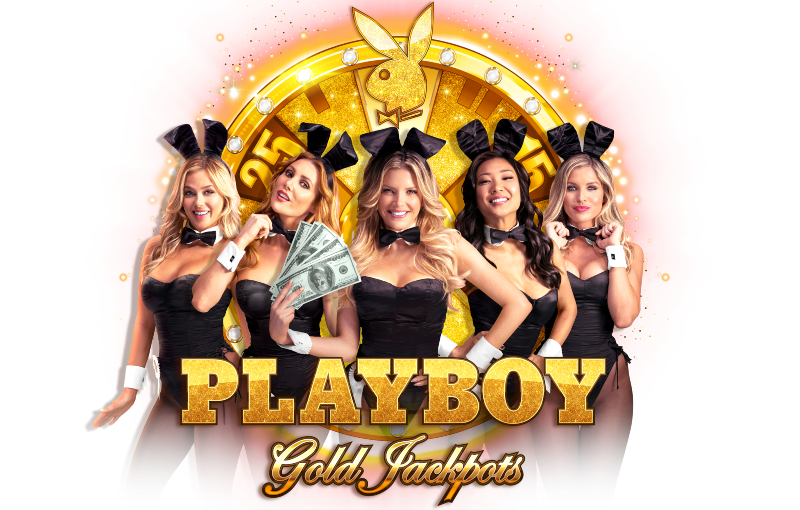 The history of Playboy as a brand is both rich and long. Just think back to 1953 and the original magazine, which featured Marilyn Monroe and old-Hollywood glamour. The world has changed since then, and Playboy has changed with it. Their new jackpot casino mobile game, Playboy Gold Jackpots, launches from Triple Edge Studios and Microgaming on November 26.
Get Wild With Gia, Stephanie, Carly, and Hiromi
Finally, the time has come when you can visit with your favourite Bunnies from the comfort of your home, without having to get dressed up for a trip to the Playboy Mansion. The girls are all dressed up in their sexiest bunny costumes, and they're waiting for you to join them.
In this game, they're the highest paying symbols. Stephanie has a yellow background and pays out up to 7x the total bet. Hiromi pays out up to 5x with her fiery red symbol, and Gia snaps her cufflinks in front of a purple screen with up to 3.6x pay outs. Carly strikes a fighting pose on a blue symbol and pays out up to 3x your total bet. The graphics on this game are updated with all the most recent shine and flash, but the girls you'll see are all real. No graphics here—you'll get real pictures of Gia, Stephanie, Carly and Hiromi on your screen. They'll pout, giggle, and cheer you on to the jackpot.
Wild Multipliers, Synchronized Reels, And Girls! Oh, My!
When you open up this game, your first thought will probably be something like, "Classy!" You'll find 5x6 Spinning Reels on a smooth, sultry, glittering red background. The game has 30 fixed paylines that all pay left to right, so you'll know exactly what you need to hit in order to win big. But that's not all! Inside the game, you'll find free games, wilds, scatters, and bonus triggers. Playboy Gold Jackpots also features Wild Multipliers, Synchronized Reels, a Reel Nudge, Wheel Bonus, Free Spins, and Jumbo Blocks. Whew! Where to begin?
There are some basic rules of the wheel to get down first. You can win a Wheel Bonus when you hit a fill wheel, and a wheel that's only partially visible could nudge its way into your full view. Wheel Bonuses will either land you a Jackpot or more Free Spins, and the Jackpot awards all the way up to 2500x your total bet.
Speaking of Free Spins, those absolutely have to be triggered in the Wheel Bonus feature. Each time you trigger Free Spins, you'll get 10. And on every Free Spin, you'll get a full Jumbo Block. That'll look like symbols stacked up on the three centre reels. A full Jumbo Block takes up 3x4 on the reel. Throughout a Wheel Bonus, you can trigger even more Free Spins to get up to 15, 20, or 25 Free Spins.
As for Wilds, those can multiply up to 25x. Like in most of your favourite mobile casino games, you'll find that Wild symbols substitute for all other symbols and pay out 5x the line pay, 3x the line pay, or 2x the line pay.
Winning Numbers At The Mansion
We know you're ready to take off with the Bunnies, but you'll also want to make sure you're set up to hit the jackpot as much as possible. So here are the numbers you'll need to know. Playboy Gold Jackpots pays out at a 96.08% rate, which means you'll be well set up to play as long as you'd like. The game has medium volatility and hits 24.88% of the time. That means that you'll probably win on at least a quarter of the spins you take. That's enough to keep you winning, playing, and feeling good. When Microgaming and Playboy developed this game together, they set out to bring as many new players to the mansion as possible. They wanted to celebrate gold and the sex appeal of the classic Playboy Bunny with fabulous jackpot wins. That's why you can play at any bet you'd like—starting with $0.10 and topped off at $60 per spin. Remember that the jackpot awards up to 2500x your bet.
We're glad Playboy has stuck around to give us this new way to play with the Bunnies and enjoy luxury in all of its glory. Get ready to spin, win, and get to know the Bunnies in a whole new way!