JackpotCity – Online Blackjack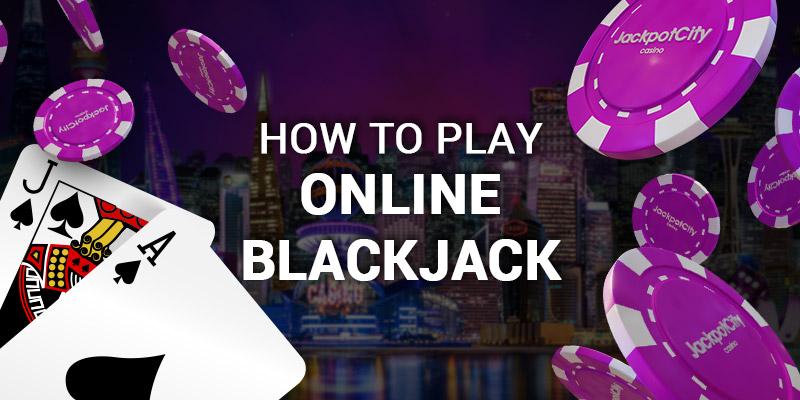 We've been around for a long time – JackpotCity's launch was in 1998 – and in that time, we've learnt a few things! One of which is to always provide our players with ample choice in the form of different types of high-quality casino games – including table games like online blackjack, the focus of this article.
That's why we bring many of the best Blackjack titles straight to you – whether you're playing from the comfort of your home on your PC, or on the move with your laptop, tablet, or smartphone. What's more, online blackjack comes to us in numerous variations, which means the games can differ when it comes to the hands dealt as well as the house edge – contributing to enthralling gaming possibilities at our online casino.
So, let's elaborate on why we think online Blackjack is such an enjoyable option at JackpotCity.
Our Many Blackjack Games
For starters, we have some great titles – from Classic Blackjack to Classic Blackjack Gold Series, Atlantic City Blackjack Multi-Hand, Vegas Downtown Blackjack, Vegas Strip Blackjack, and European Blackjack, there is something for every fan of the game.
That's not all, these games are powered by some of the leading software providers in the business, such as the legendary Microgaming, for example. That means you can look forward to stellar graphics, soundscapes, features, gameplay, and navigation.
Online Blackjack is one of the few casino games where strategy can play a role. That's why we offer our players the chance to game for free with our demo versions – meaning you can practice your skills and apply your wit while learning about the various strategic moves available. This is perfect for novices, but also an opportunity for experienced players to discover new styles and variations. Then of course, we have real money play, where we up the excitement levels substantially.
Popular Blackjack Terms
When playing online blackjack, it's always good to keep a few of the typical terms in mind. Here's a brief overview.
Hit: If you want another card, this can be done as many times as you want but remember, if you reach a value over 21 you will 'bust' and forfeit the game.
Stand: This means you want to stop receiving cards, which will initiate the dealer's turn.
Push: Both you and the dealer end the round with equal values – so no-one wins, the game is forfeited, and your stake is given back to you.
Blackjack: An instant win if your first two cards equal 21, granted the dealer doesn't have the same. You could also potentially get over and above a regular hand's payout.
Notably, players will also be able to make use of special moves that the dealer doesn't have access to, such as:
Insurance: When the game commences and the dealer's visible card is an Ace, you the player can place an Insurance bet – meaning you are betting that the dealer will get Blackjack (21) and if you're correct, this will generally pay out 2:1.
Double: You can Double your bet before getting your last card, after which you will have to Stand.
Split: If you receive two cards of the same kind, you can Split them and play two hands at once –possibly doubling your winnings.
JackpotCity Online Casino
Playing high-quality online Blackjack games that are powered by the likes of Microgaming, can be an exhilarating experience here at JackpotCity. It's incredibly convenient too – as you can enjoy the games with us from home or on your mobile. Plus, it can be far less pressurizing than being at a land-based casino, and you'll never have to wait for a table as all our games are open, 24/7. The slower pace of online Blackjack also means that you'll have more time to check your hand and apply your strategy and wit.  
What's more, we ensure a safe, secure and responsible gaming environment – with encryption software safeguarding your privacy, and a fantastic selection of trustworthy global and region-specific banking mechanisms ensuring seamless deposits and withdrawals.
JackpotCity – home to some of the best online Blackjack games around.