Top Shows in Las Vegas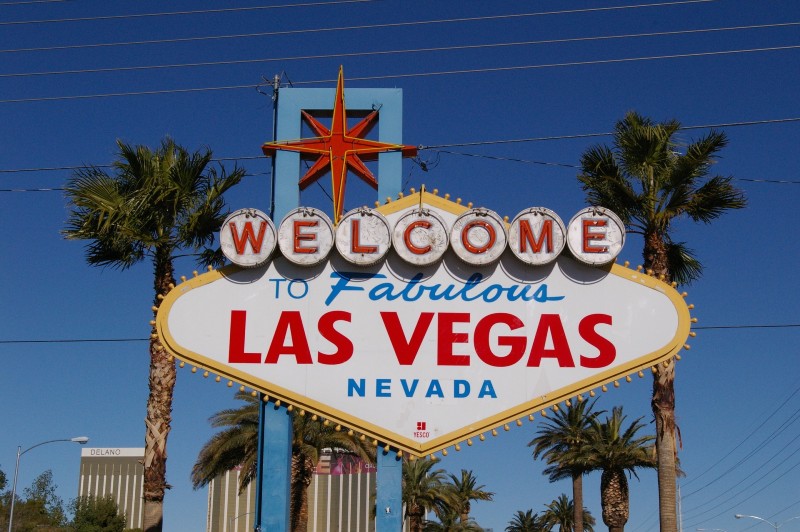 This month there's not a lot happening in terms of shows and entertainment around the world, but that will soon change. As the town of Las Vegas starts to reopen, it's a good time to take a look at the shows that have made the city famous and what there is to look forward to in the way of entertainment this year. Until everything's fully back up and running in Las Vegas and flight schedules return to normal, you can still enjoy online casino games at JackpotCity NZ.
Live Music in Las Vegas
Las Vegas is literally a town built on gambling, live shows and instant gratification. Nonetheless, the town was actually founded by Mormons in 1905 and initially became famous as the place movie stars would go to get a quick divorce. All of that changed when the town was issued a gambling licence in 1931 and began transforming into the casino mecca that we know today. As bigger resort hotels began to pop up along the Strip in the 1940s, competition between casinos intensified and hotel owners fought to hire the biggest-name entertainers to draw in the wealthiest gamblers.
The first artist who really drew a crowd in Las Vegas, was a young pianist called Liberace. He eventually became the highest-paid entertainer in the world and was the first famous permanent act in the city. Liberace helped invent the Las Vegas glitz and glamour that the town is known for today. The larger-than-life persona he nurtured earned him the nickname "Mr Showmanship". At the height of his fame, he would appear on stage in rhinestone costumes wearing a fur cape with a 16-foot train. His cape even had its own miniature Rolls Royce to drive it off stage!
In the forties, artists like Ella Fitzgerald and Nat King Cole performed in the city, however, the living conditions and treatment of black artists were appalling at the time. Famous black artists were forced to live in trailers on the outskirts of town and were refused entry to hotels and casinos.
In the fifties, many of the great Las Vegas hotels were established on the Strip and they all needed live performers. During this period, Frank Sinatra had ongoing gigs in the city. His performances in Las Vegas helped him to build his fame and he later bought a nine per cent share in Sands Hotel and Casino. He performed both solo and with other singers, like Dean Martin and Sammy Davis Jr, as part of a group of musicians dubbed the Rat Pack.
Les Folies Bergere was a permanent Las Vegas show from 1959 until 2009. This iconic Las Vegas production, imported from Paris, ran for half a century and helped create the image of the typical Las Vegas showgirl: covered in glittering rhinestones, boas, beads and sequins. The showgirls' headdresses were so tall and heavy, many ex-showgirls experienced "showgirl neck" and back pain in their later years.
In the 1960s, Wayne Newton, Tom Jones, Elvis Presley and even the Beatles performed in Las Vegas. Elvis returned as a musical resident in 1969 at the International Hotel, where he performed 837 cabaret shows in eight years.
In the 1980s, Las Vegas went through a period of decline. In November 1980, a fire at the MGM Grand killed 87 people and injured hundreds more. With competition from Atlantic City and the effects of a nationwide recession, people started to lose interest in the Strip. As Martin Chiton describes in an article about the history of musical residencies, Las Vegas was "derided as a retirement home for musical careers, a place where a washed-up old crooner would go for residency, forlornly singing medleys of their old hits night after night".
It is only in the last two decades that Vegas has found its former glory: attracting acts like Beyonce and Lady Gaga. Céline Dion had a large part to play in this renaissance. While Dion was at Caesars Palace, from 2003-2007, she had the highest grossing residency in the history of music, earning US$385 million for her 714 shows. The city began to attract other big names as a result. Britney Spears was a resident from 2013-2017 earning US$475,000 per show. In 2019, Lady Gaga signed up for a two-year residency at the MGM Park Theatre earning US$1 million per show!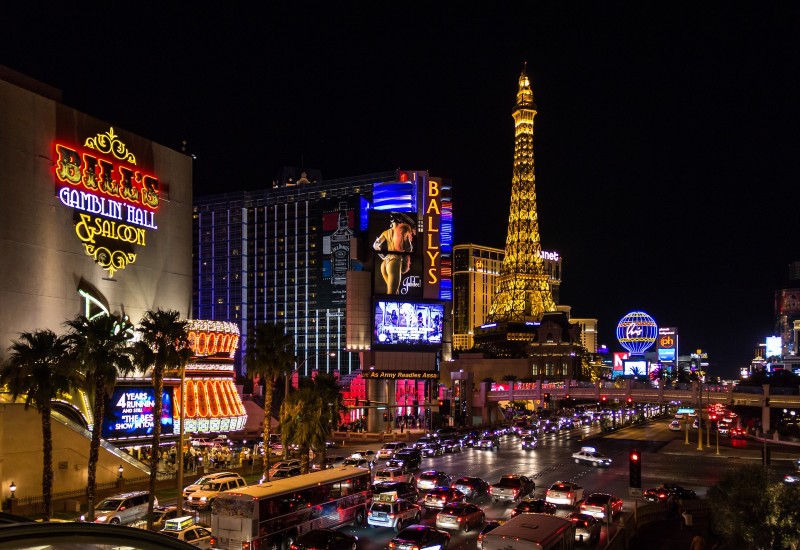 Las Vegas and Cirque de Soleil
Today, many people travel to Las Vegas, not for the casinos, but for all the other amazing entertainment: world-class magic shows, burlesque performances, stand-up comedy, hypnotists and of course circus acts too. Since arriving in Las Vegas in the 1990s, the Cirque de Soleil has become an important part of the Las Vegas experience for many visitors. Along with the Fountains of Bellagio, you can't visit Las Vegas without going to see at least one of the Cirque de Soleil's mega-shows. The company was hard-hit by the pandemic last year and filed for bankruptcy, but the artists and staff in the Resident Shows Division, like those in Las Vegas, were not affected by these staff cuts. You can read more about the bankruptcy in Stuff.
If you do a search on TripAdvisor for Las Vegas concerts and shows today, you'll find that the two top spots are held by Cirque de Soleil shows. Currently, Kà by Cirque de Soleil is number one followed by Zumanity (now closed), which ran from 2003-2020. Today, there are five Cirque de Soleil shows operating in Las Vegas (end of lockdown permitting). While it's virtually impossible to visit Las Vegas at present, you can still watch Cirque de Soleil shows on Cirqueconnect and enjoy online pokies and casino games.
Kà by Cirque de Soleil
Number one on TripAdvisor: Kà is a permanent show at the MGM Grand with seating for 1,950 people. The Los Angeles Times reported that "it may well be the most lavish production in the history of Western theatre". Created by Robert Lepage, Kà launched in 2004 and is still immensely popular. The show cost US$165 million to develop and is famous as the first Cirque de Soleil show to have a cohesive storyline. But the story isn't the most interesting thing about this show: audiences are dazzled by the sheer scale of the theatre, incredible engineering feats, automation, pyrotechnics, death-defying acrobatics, puppetry and multimedia projections. Kà also happens to be one of the rare Las Vegas shows that the whole family can enjoy.
The Kà theatre inside the MGM Grand hotel, doesn't have a traditional stage floor: there are two huge moving platforms with five small lifts and additional platforms. The end result is a stage area resembling an abyss with a 15-storey drop from the highest ceiling grid to the lowest floor level (37 metres). This theatre's incredible engineering received the Thea Award for outstanding technical achievement in 2008. The story of Kà is a coming-of-age story about a man and a woman as they encounter Kà: the fire that can unite, separate, destroy or illuminate. In the ancient Egyptian religion, "ka" is the vital essence of a person transmitted from one generation to the next.
O by Cirque de Soleil
The second Cirque de Soleil show in Las Vegas is called "O", which sounds like the word "water" (eau) in French. This is a water-themed circus production that has been running since 1998 at the Bellagio Hotel. The entire performance centres around a gargantuan 5,700 cubic metre swimming pool and features water acts and synchronised swimming routines. The theatre itself is designed to look like 14th-century Italian opera house and seats 3,600 people. The show is said to have grossed over one billion US dollars since opening. Like most Cirque de Soleil productions, the theatre design required some impressive engineering. The gigantic pool/stage is heated to 31°C with an underwater speaker system and "regulators" to allow performers to breathe underwater. Each seat in the audience has a cool air vent to keep the spectator comfortable while the performers are kept warm.
Love by Cirque de Soleil
Love by Cirque de Soleil opened in 2006 and takes place in a Beatles-inspired universe in a theatre at the Mirage casino resort. The show is a joint production by Cirque de Soleil and Beatles' Apple Corps Ltd. It features reproduced music by the Beatles and was created after negotiations with Olivia Harrison, Paul McCartney, Ringo Starr and Yoko Ono. The Love theatre has 2,013 seats arranged in a circular fashion around the stage and 6,531 speakers. Each seat has three speakers including a pair in the headrest. The theatre cost US$300 million to build. If you love the Beatles, this is one production you don't want to miss!
Las Vegas was the second concert on the Beatles legendary 1964 North American tour. While staying at the Sahara hotel and casino, the band barely left their rooms, although they did get to try out a few pokies machines, and one band member is reported to have to sneaked out during the night.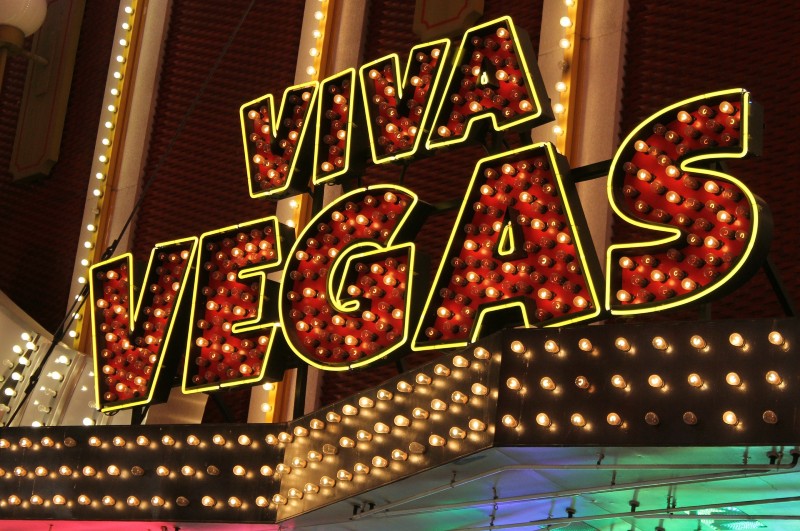 Michael Jackson: One by Cirque de Soleil
This is the second Cirque de Soleil production with a Michael Jackson theme. The first was Michael Jackson: The Immortal World Tour. This new production opened in 2013 at the Mandalay Bay Resort and Casino. The new show uses pre-recorded tracks, unlike the previous show, which had a live orchestra. It is described as the most dance-driven Cirque de Soleil show. The official website cites praise by Rolling Stone magazine, which describes the show as "A virtual parade of 'wow' moments', Michael Jackson: One […] is an electrifying fusion of acrobatics, dance and visuals immersing the audience into the world of Michael Jackson's music".
Mystère by Cirque de Soleil
Mystère has been running since 1993! It was the first show to have its own dedicated theatre instead of a circus tent. The theatre is built at the Treasure Island Hotel and Casino and has 1,541 seats and a revolving stage. Like other shows by the circus company, Mystère is a mix of circus acts, dance, opera, world music and street theatre. The elaborate backdrops and costumes in this show have a "nature" theme.
Vegas shows worth seeing
Of course, there's much more to Vegas entertainment than just Cirque de Soleil! For starters, there is a great selection of live concerts to enjoy in 2021. The impressive line-up this year (fingers crossed they don't get cancelled) includes Sting, Morrissey, Enrique Iglesias and Ricky Martin, Justin Bieber, Garth Brooks, Keith Urban, Lionel Richie, ZZ Top, Dinosaur Jr, Billy Idol, Harry Styles, Rod Stewart, Usher and Chicago. If you'd like to see a burlesque show or a hypnotist, comedian or magician, there are many other great acts to enjoy. Below, we present a few of the highlights.
Zombie Burlesque
The Planet Hollywood Resort and Casino is another fantastic entertainment venue in Las Vegas that just changed its name to Virgin Hotels Las Vegas in 2021. Shows that were previously held at the Planet Hollywood theatre are now showing in the V Theatre. One of them is Zombie Burlesque, which is performed six days a week at 8.30pm. Called the new "must-see" show on the Strip, it has a live band, singers, acrobats and dancers. The show takes the audience back to the year of 1958 in a world taken over by zombies. The show is recommended for ages 16 and over and is a musical featuring, in its own words, "zany musical zombies from the atomic era […] at 'Club Z' with variety acts, comedy, a live big band and an award-winning cast of characters".
Thunder from Down Under
This is a permanent male revue show in Las Vegas that offers adults-only entertainment at the Excalibur Hotel and Casino. Described as the perfect girls' night "outback" with Australia's hottest blokes, the show is performed in a small theatre with "chiselled bodies, seductive dance routines, cheeky humour, and boy-next-door charm that you won't be able to resist"! The show has built a reputation for being the best male revue on the Strip with one or more performances held every day.
Absinthe
This show, for adults only, was named by Las Vegas Weekly as "the #1 greatest show in Las Vegas history"! It describes itself as a blend of carnival and spectacle with wild outlandish acts performed on an intimate, circular stage". The show is inspired by the absinthe-drenched cabarets of 19th century Europe and has a Moulin Rouge atmosphere. It is performed in The Roman Plaza at Caesars Palace Hotel and Casino.
The creators of the show have been lobbying hard for an easing of coronavirus measures in Las Vegas and it was one of the first shows to reopen in October 2020. The organisers have put in place innovative safety measures to allow the show to go on, initially reducing the audience size to fifty spectators. Shows now seat 153 people at socially distanced cabaret tables and you can catch a performance from Wednesday to Sunday, at 7pm and 9pm
Magicians galore!
The American magicians, Penn & Teller perform regularly at The Rio hotel. They are the longest running headliners to play in the same hotel in the history of Las Vegas and have been performing in Las Vegas since 1993. You can see their celebrated show from Thursday to Sunday at 9pm.
David Copperfield is also presenting his magic show at the MGM Grand in 2021. Hailed as the greatest illusionist of our time his show continues to confound and delight audiences. You can usually see him perform from Thursday to Sunday at 9pm, however many shows this year have been cancelled due to coronavirus restrictions.
Other fabulous acts to look out for are Piff the Magic Dragon at the Flamingo Las Vegas, Matt Franco, Criss Angel, The Mentalist, Xavier Mortimer and Nathan Burton.
TIMELESS, Jabbawockeez
The Jabbawockeez new show, called Timeless, opened just before the pandemic shutdown in 2020. Performances are already back on for a socially distanced audience of 250 in the enormous MGM Grand Garden Arena. The audience size should increase soon, and you can catch the show from Thursday to Monday at 7pm and 9pm every week. Jabbawockeez is the first dance crew to headline a show in Las Vegas and has been performing shows in the city since 2010. Las Vegas Direct describes them as "universally recognised as the best in the country at what they do… performing intricately and creatively choreographed hip hop dance routines". This is another show that you can take the whole family to see, it was voted best all-ages show in Las Vegas for four years in a row.
Electric Daisy Carnival Las Vegas 2021
EDC 2021 is another incredible event, and a completely different type of show, that's held in Las Vegas every year. Unfortunately, EDC 2021 is already completely sold out this year. It's an electronic music festival that celebrates life, love, art and music, and is the largest of its kind in North America. It lasts over several days and is held at the Las Vegas Motor Speedway. If you're lucky enough to get your hands on a ticket, you can enjoy music by the world's top DJs, jump on a carnival ride, watch pyrotechnics and explore glow-in-the-dark environments, three-dimensional superstructures and interactive art installations.