Are Online Slots Legit In Canada?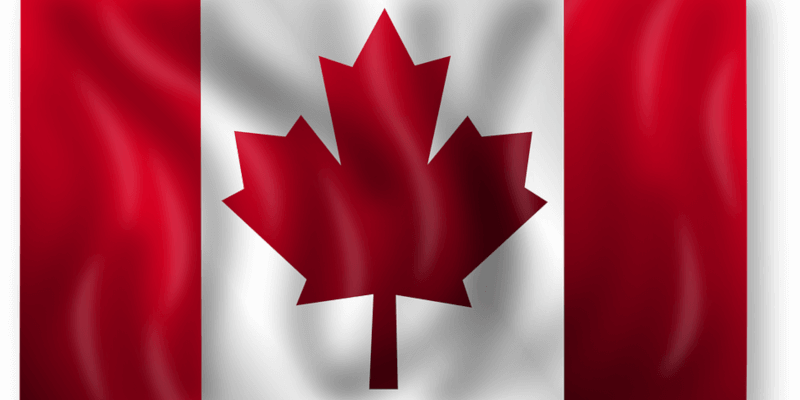 Playing slots online can be a little scary to certain persons and even put them off from having a lot of fun from home. Some people are concerned by the legislation of online casinos and they ask themselves "are online slots legit in Canada?"  We thought that clarifying Canada's laws and regulations could be a good help. We are also using this opportunity to remind you of the safety measures to take while choosing an online casino.
How are Online Casinos Regulated in Canada?
While gambling in brick and mortar casinos is strictly regulated in Canada, the relative novelty of online gambling puts it in a sort of grey area and that's due to Canada's Criminal Code.
In 1985, when Canada's federal government authorized gambling, they didn't change the Criminal Code but instead devolved the control of gambling to individual provinces. Back then it didn't change much and they couldn't have predicted the boom of online casinos.
Legality of Online Casinos and Offshore Gambling
It is perfectly legal to gamble online in Canada, thus making playing in offshore casinos outside of Canada an unnecessary complication. Casinos, however, can find an advantage in offshore casinos: it avoids them the difficulties of obtaining a provincial licence.
Because what can be illegal in online gambling isn't playing but hosting a casino. That is why they are often hosted outside of their individual province, making them technically offshore. In fact, casinos are usually hosted in Natives Reserves as they fall under their own jurisdiction. Canada's favourite online gambling loophole is the Kahnawake Mohawk Territory that even set up in 1996 the Kahnawake Gaming Commission.
The Kahnawake Gaming Commission
This third party gaming commission is in charge of regulating and distributing online gambling accreditations in Canada. They are in charge of verifying three crucial points to protect the gambler before issuing a licence:
The general integrity and trustworthiness of the online gambling operator
Examining and inspecting the gaming system and software employed by said operators
Ensuring that a KGC approved testing company audited the gaming systems and software used by the casino
To keep the licence, the audit must be conducted annually and the casino has to show evidence of fairness. The Kahnawake Gaming Commission (or KGC) has gained a great reputation over the years and can be trusted to protect the players. Their handling of complaints is highly recognized and often in the favour of the player. To ensure a completely secure online gambling experience, some casinos, such as JackpotCity, like to double up on the licences and will often be licensed with the MGA.
Malta Gaming Authority and other gaming commission
The Malta Gaming Authority (or MGA) is often considered the most reliable online gambling commission thanks to its strict Code of Ethics. They ensure that all online operators operate legally, fairly, responsibly and with player's safety on their mind and they do a lot to enforce player's safety standards. You can also look out for other gaming commissions such as the IAGR and IAGA.
How to Choose Your Online Casino?
When choosing best online slots in Canada, you should verify if the casinos are properly accredited by finding their licence's badge. It is usually located at the bottom of the page and if you click on it, you should be redirected to the casino accreditation on the third party's website.
While you are looking at the casino's accreditation, you also look out for the acronyms TST and eCOGRA. These are the most well known independent testing agencies that test games to ensure the fairness of the games supplied. There are other factors you should verify before registering in an online casino: encryption methods, customer service, reviews and responsible gambling measures.
Encryption
Reliable casinos will always use encryption to protect your personal data. Safe websites use Secure Sockets Layer, or SSL-128 bits (or SSL-256 bits). To check the safety of the website, click on the address bar of the website. If the address starts with "https", you can rest assured that you are safe, as the "s" stands for "secure".
Customer Service
In case you need help or experience a problem, you should have a possibility to contact the casino 24/7 by phone, email or Live Chat. Having a phone number is often the best option as it usually is the fastest way to resolve any kind of situation. If you're playing on an offshore casino, you should also make sure that the casino's customer service is provided in your language.
Reviews from other players
Reading reviews from third-party websites such as AskGamblers is a great way to learn more about the casino and player's past experiences. Of course don't forget that every comment must be taken with a pinch of salt.
Payment methods
You should always verify the methods of payments provided by the website and put your money in trustworthy hands. In Canada, the most reliable online payment methods are Visa, Mastercard, Maestro, PayPal and Neteller.
Measures for responsible gambling
You are the most important factor in gambling safely for entertainment, but trustworthy casinos offer information on responsible gambling. They will also usually have measures put in place to help if you need to be kept away from online gambling.
They can help you establish transactions limits and give you a cooling off period if you reach that maximum. They can also have an auto-exclusion policy were the casino will freeze your account for a certain period of time. These measures are put in place when they are requested by the gambler and the cooling off and self-exclusion period are determined by the player himself.
Safe Gambling
Now that you are on top of Canada's online gambling legislation you can try out for yourself. If you're not already a member of JackpotCity, now's the time to join, there is even a great welcome bonus of free $1600. And be reassured, JackpotCity is accredited by the KGC, the MGA and eCOGRA!