SEO Strategies for Online Casinos in Canada
When online casinos in Canada want to attract new players and to maintain a good brand presence among their competitors, they must invest adequately in a range of digital marketing techniques. Foremost among these – in many marketing professionals' eyes, at least – is search engine optimisation, otherwise known as SEO. Some of the leading online gaming establishments in the country have established themselves across Canada and the wider world thanks to well executed SEO strategies. What are the main factors in pulling of a successful SEO marketing approach when it comes to online casino brands?
A Casino Website That Is Optimised for Google
Although there are plenty of other search engines that are used around the world, Google is the dominant player and has been for some time. Even second-placed Bing – in the English speaking world, at least – has less than a tenth of the market share. Baidu may dominate the Chinese market, but this hardly matters for any online casinos in Canada which will cater for English and French speaking customers at most. The good news is, however, that focussing your SEO strategies on Google usually means ranking higher on other search engines, too. Avoid unfriendly coding techniques for your website, like JavaScript, and stick to HTML5 which Google tends to prefer. If you cannot achieve what you need without JavaScript, then use dynamic rendering to make sure its bots can see what they need to when they crawl through your site.
Useful Information and Unique Content
Any professional working in digital marketing for online casinos knows that search engines hate duplicated or stolen content. If you stuff your site with 'borrowed' or 'spun' blogs, then your search engine results will get worse, not better. However, it is not simply a matter of putting lots and lots of content onto your site in order to achieve a unique site with its own characteristics. For true SEO, your content must be helpful and the sort of thing that your clientele will want to read. Search engines are sophisticated enough to know that a casino site should have content that relates to sport, gambling and news that is of interest to certain demographics. So-called 'how to' guides are a useful place to begin, for example, articles describing the rules of play in a casino game.
An Excellent Online Casino User Experience
Often referred to simply as UX, the user experience of a casino site comes down to its overall design. When people who arrive on your site via a blog post, for instance, they should intuitively be able to navigate to related content. If the user experience is complex and navigation is not straightforward, however, then the bots that crawl through it will also determine that the UX is not all it could be. If this is the case, then your ranking on search engine results pages, or SERPS, will start to fall. Simply put, UX should be a key part of your overall SEO strategy.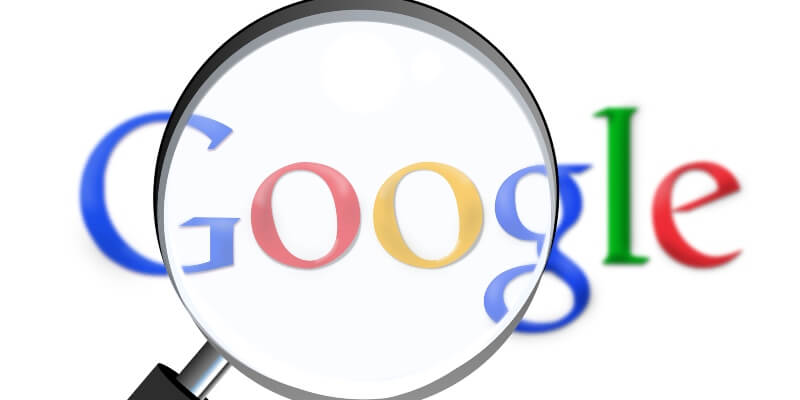 Fast Loading Casino Sites
Pages that load slowly, perhaps with images that take a long time to appear on screen, will not help your SERPS ranking. Therefore, any SEO strategy that online casinos in Canada roll out must include simplification of its pages. Add an extra page if you cannot fit all of the content you want on a single page and have it all load in time. Invite the surfer to click through to additional content instead. No page should take longer than two to three seconds to load and your pages should also be able to load rapidly regardless of the device they are called up on.
The Importance of a Sound Internal Linking Strategy
Internal links are a great way of helping Google and other search engines to understand the nature and relevance of your content. Therefore, your internal hyperlinks should always ask surfers to click through to something that is related to the page they're on. Hyperlinks that point to a removed page or which have an out of date URL are a definite no go for successful SEO. Because many links head to your home page, this often achieves a high link value with Google.
Content Marketing Strategies for Online Casinos
This is a whole subject in its own right. However, content marketing relates to SEO performance intrinsically. Let's take the example of a YouTube channel in which an online casino in Canada makes instructional videos for how to play games like roulette and blackjack. The content needn't necessarily be about your brand itself but its content should include pointers back to relevant pages on your site, either blogs or pages about the games concerned. Likewise, the YouTube videos themselves can be embedded in your site, too. Both techniques will help search engines to see you are producing relevant content which will help you to rank higher.
High-Quality and White Hat Link Building
Linking to off-site content is a great way of building your site's internet ecosystem and making your presence felt online, especially if external sites also link from their content to yours. In the past, webmasters 'fooled' Google bots by cramming sites with half-baked external links. These days Google could even disavow your site for such spammy linking. Therefore, links need to be generated carefully by your content providers and exclusively link through to trusted, so-called white hat, sites which only carry high-quality content themselves.
Optimised Landing Pages
A landing page is the first thing a surfer will see of your site. If it has irrelevant or unfinished content, then a back button click won't be far away. The same goes for Google bots. If they find a link to a page which doesn't really relate to the nature of the link or which only has a sentence or two of content, then it will achieve a low value. On the other hand, optimised landing pages with high-quality content get a high value link score which helps to raise the overall ranking of the site as a whole.