Terminator 2™ Online Slot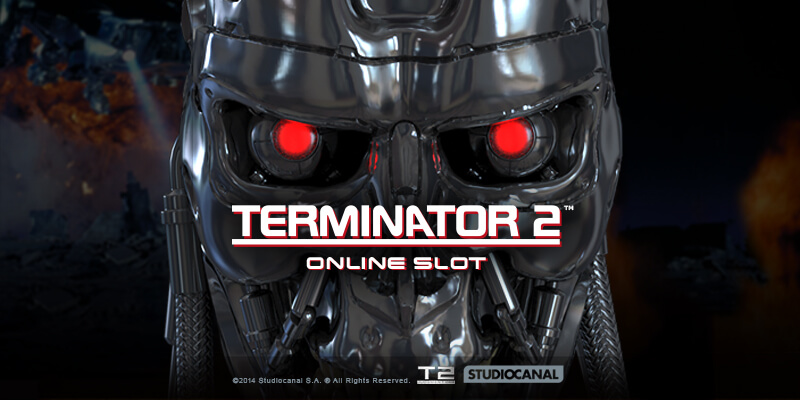 Source: Microgaming
In the world of mobile and online casino games, including online slots, there is a popular tendency to create games based on blockbuster movies. This makes a lot of sense, considering the fact that cross-pollination between genres such as books, movies and video games often brings in a larger audience, and grants greater attention to the original source material, even years later. One such example is Microgaming's Terminator 2 online slot, which proved to be so popular that it was decidedly remastered. Based on the classic film of the same name, this mobile and online casino game gives players the opportunity to join beloved characters like T-800, Sarah Connor and her son, John, in their fight against the terrifying T-1000. Packed with exciting features, stellar graphics and gripping audio, this is a title well worth checking out, especially for those who wish to relive the glory days of this blockbuster hit. Even those who are unfamiliar with the film are sure to enjoy the game, thanks to its incredible payout potential and ease of play.
Below, we delve into more detail and offer players an in-depth review on the game and what they can expect to find when firing it up. Later on, we will offer a suggestion as to where to play the game. Here's a hint: it's JackpotCity online casino.
Theme And Gameplay
In terms of theme, this online and mobile casino slots game employs a simplistic layout, with much attention to detail when it comes to the imagery on the symbols, as well as the fonts and audio. During the base game, the grid comprises 3 rows and 5 reels, with 4 rows being present during a Free Spins round, the likes of which we will discuss in more detail below. Instead of having paylines, the Terminator 2 online slot game makes use of a 243 ways-to-win mechanic during the base game, increased to 1024 ways during the Free Spins round. For those who are not familiar with the term, it simply means that payouts will be awarded for combinations of matching symbols landing from left to right on the reels, rather than on set paylines. This game is considered one of high volatility, and what that means is that, while payouts may not be as frequent as with a low volatility game, the amounts in which it does pay out are likely to be more significant. The minimum bet size is 0.30 credits, while the maximum is set at 30 credits per spin, making it a great slot for those who might still be new to the world of online and mobile casino games. Of course, high rollers looking for a respite are sure to enjoy the title as well.
Symbols And Features
Given the name of the game, it only makes sense that one could expect to meet some of the most iconic characters from the film across the reels and symbols. The higher values are denoted by T-800, in both his 'human' and completely stripped down, robot form, as well as Sarah Connor, John Connor and the T-1000 (read: the bad guy). The lower value symbols, on the other hand, are represented by the classic card suits: club, diamond, spade and heart. The T2 symbol is Wild, which gives it the power to take the place of other symbols in an effort to help you hit those coveted winning combinations, with the exception of the Scatters, or the T-1000 in a Free Spins round. The Scatter will trigger a round of Free Spins when you manage to land at least 3 of it across the reels, and will also increase the winning ways to a whopping 1024.
The T-1000 symbol has the ability to transform into one of the other character symbols in an attempt to award the highest possible winning combination. Randomly triggered is the T-800 Vision, which sees the reels take on a characteristic red glow and a scanner moves across them in an attempt to award prizes. During this feature, only 1 Scatter is needed in order to trigger a round of Free Spins, and a cash prize is awarded for any character symbols that land, with the T-1000 being the highest paying symbol of the lot.
Where To Catch The Action
The Terminator 2 Remastered online slot is available to play at plenty of different online casinos that support Microgaming software, and our number one recommendation is JackpotCity. This online casino destination has been in operation since 1998, and has been treating its players to a delightful selection of online and mobile casino games, such as online slots, table games and more, along with exciting promotions, competitions and events. 
Terminator 2: Judgment Day, T2, THE TERMINATOR, ENDOSKELETON, and any depiction of Endoskeleton are trademarks of STUDIOCANAL S.A.S. All Rights Reserved. © 2021 STUDIOCANAL S.A.S. ® All Rights Reserved.