The Importance of Being Connected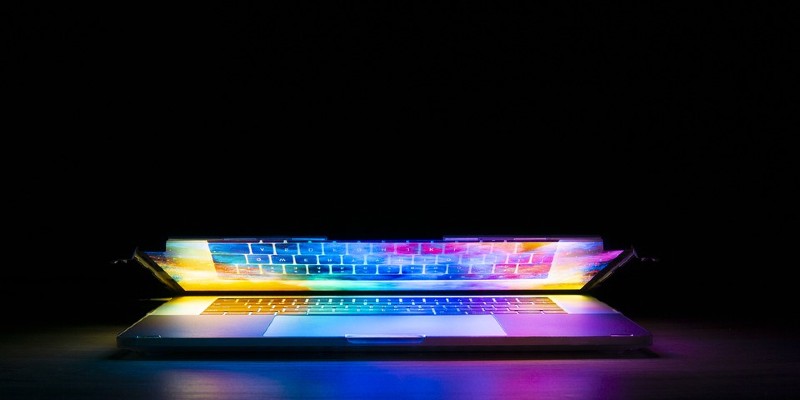 In today's world, if you don't know how to use a computer or don't have access to the internet you are unable to participate in many of the basic activities of the 21st century. JackpotCity online casino delves into the importance of the internet in our daily lives, particularly in Aotearoa. We talk about the digital divide and digital exclusion. Have we reached a point where the internet has become a basic human need like water, heat, shelter and food? Just how important is it to have access to an internet connection in today's world?
Have we become dependent on internet technology?
Developed countries, and less developed countries too, are increasingly dependent on technology. In most of the world, you need a computer or tablet (in the worst case just a smartphone) and some sort of internet connection to fully participate in many aspects of society. You don't necessarily have to have the latest tech and gadgets, or the fastest broadband speeds in the country, but you do need a few basic tools. Of course, having fast and efficient service does make browsing the web, playing video games or enjoying online casino that much more enjoyable. But many people in New Zealand are struggling just to get their hands on the basics. The 2018 census revealed that 211,722 households had no access to the internet, which represented 571,649 people. When compared to the population of 4.8 million that represents nearly 12% of the population.
Can you imagine life without the internet? For example, no international WhatsApp calls or Facebook Messenger! If you're old enough, you might remember how expensive it used to be to call relatives in Australia or even other cities in NZ  –  insanely expensive! In many countries, television services are now exclusively provided over the internet. And imagine no more instant messaging, social media, online recipes, school communication platforms, Zoom meetings, online webinars… no more instant banking or YouTube! No more Netflix and Twitter! It's not just our leisure activities that are now principally online. In New Zealand, we can add voting, passport applications, banking, job applications, parent-teacher platforms, tax forms and even trading apps.
Research has shown that the digital divide tends to affect groups of the population that are already vulnerable. It disproportionately affects groups that are already socially excluded or living through volatile situations, like people sleeping rough or who don't know how to read and write.
Internet as opportunity
The internet has transformed our lives in so many ways in the last few decades. The digital revolution has brought with it many potential benefits, ranging from online learning and remote fitness classes, to holiday bookings and Google maps, not to mention Google translate! The internet has the power to connect people and allows us to access goods and services quickly, to read constantly updated news, share ideas and chat with our peer groups online. The internet can be used in meaningful ways, from Instagram accounts that offer art lessons, or group art projects, to the opportunity to learn a language on apps like Duolingo, for free. The opportunities that the internet offers younger generations are immense, and although spending too much time online has been criticised in the past, many people are starting to realise the tremendous potential that exists as well. The educational content on YouTube and offered via mobile apps, opens up a world of possibilities we could only dream of before. You can even play cards or casino online, learn how to fix your car or remove stains online. I've watched as my own children surprise me by learning a new skill, on their own, through video tutorials. My daughter has taught herself Korean and is now learning the guitar using apps that detect when she hits the note correctly or not. She knows how to make little gizmos out of Fimo that could be sold in a store. I can't help but wonder what might have been if I had had access to YouTube tutorials and learning apps when I was younger. I imagine myself playing lead guitar in a rock band instead of writing blogs. Dreams are free, okay?
So what if you don't have access to all of these new digital opportunities. What if you can't check your kids' homework online, catch up with a friend overseas, enrol to vote, or scroll through the job listings. What if you don't even know where you're sleeping tonight or how you'll pay for your next meal? In the UK, the coronavirus brought problems of poverty to the fore in many ways. In an article by Katie Collins on CNET, we read that "the impact has been devastating, especially for children across the country who were already living in poverty. When school was cancelled nationwide, as it has been for two separate month-long stints now in the UK, the inequalities many of these children already lived with on a daily basis were exacerbated by their lack of internet and device access, which left them excluded from the education they were entitled to". The same article describes the digital divide as a massive global problem. Collins calls an internet connection, a "vital lifeline for work, education, ordering food and speaking with a doctor" and constates that swaths of the population are being left behind. New Zealand experienced the same situation during the pandemic. What was formerly considered more of a nuisance, became a very real barrier to services. But digital inclusion isn't just about having the hardware and an internet connection. Some people suffer from digital exclusion because they struggle to use the tools they already have.
New Zealand's Digital Transition
The incredible benefits of digital access have revolutionised society. New Zealand is one of the most digitally advanced nations in the world. As a member of "D7" nations, many kiwis have high-speed fibre connections and 4G cellular coverage. In New Zealand, you can apply for your passport online, do your taxes online, order a rare book online, read e-books online – the options appear to be endless. Many bank branches have moved online and now redirect customers to their websites instead. The digital transition in New Zealand accelerated in 2012 when the Department of Internal Affairs decided to modernise its services. They had a vision of everyone in New Zealand having what they needed to participate, contribute and benefit from the digital world. The aim of the Department of Internal Affairs administrative services is to have 80% of their forms available online by the end of 2021. The Ministry of Business, Innovation and Employment also estimated the value of digital inclusion at a billion NZ dollars per year to the New Zealand economy.
During national and local lockdowns, children without devices and an internet connection were at a serious disadvantage. Thankfully, the government stepped in to provide thousands of children with devices so they could do their schoolwork. According to the Ministry of Education, 33,000 additional houses were connected to the internet in 2020. The same 33,000 homes received free internet connection services until December of 2020. Schools also requested 90,000 devices to lend to their students. The amount invested by the government during this time has amounted to 36.4 million NZ dollars to help students. The Minister of Education, Chris Hipkins said digital learning was becoming part of everyday life and that the lockdown had put a spotlight on the digital divide. Work and Income also stepped up to the table, offering families assistance to obtain a device for their child and obtain an internet connection at low cost.
But there are still many people without access to the internet or even to a computer or smartphone. People not attending school are less of a priority, even during the pandemic. The government is aware of this problem and we have a governmental programme dedicated to fighting digital exclusion.
On the wrong side of the digital divide
While many steps have been taken to help people obtain devices and an internet connection, not everyone has benefited yet – some people don't even want to. Then there are the people who do have access and want to use the technology, but struggle to get things done. As you can see, there are many faces of digital exclusion and inequality. In a Stuff.co.nz article from January 2020, Mazz Scannell, introduces us to a hospitality worker, called Fatima Qagim, who came to New Zealand five years ago and works with refugees. Her English is quite good, but not quite good enough to make online procedures a breeze. She struggled to vote online during the 2019 local government elections and had trouble opening a RealMe account online. She found the terminology confusing… The internet has its own language, and you can be literate while not being computer literate. There are the JPEGs, PDFs, download files, digital resolutions and all sorts of other technical vocabulary. These sorts of things can make just uploading a passport photo from your phone to an online server quite a challenge. These people are also more vulnerable to online scams and internet fraud, since they're not familiar with scamming tactics and have more trouble distinguishing, for example, between official and unofficial emails. Even leisure activities are potentially at risk – here at JackpotCity, we discussed safety for people playing pokies online in a recent blog article.
In November 2018, a report by Marianne Elliott called "Out of the Maze: Building Digitally Inclusive Communities" was published. It is an inventory of stories from New Zealanders who face barriers to digital inclusion. The interviewees described the impact of not being able to access the internet as "exclusion, isolation, powerlessness and limited opportunity", and Elliott states that "losing the ability to be digitally connected could have a disproportionately disastrous impact on people in vulnerable or tenuous times, or when moving through a life transition".
With more services going online, particularly government services, people without access are increasingly disadvantaged. In 2017, a series of workshops were organised to explore the digital transformation of the New Zealand government. These workshops focused on how to successfully lead the digital transformation of the State sector. The vision for this digital transformation of government was resolutely centred on helping New Zealanders to thrive in the digital age. In May 2019, the Government Digital Services Minister launched a Digital Inclusion Blueprint. As digital.govt.nz states: "The Blueprint is good news because it's ultimately about well-being – enabling people individually, and collectively as part of the country's economy, to benefit from what the digital world has to offer". But more importantly, it is about ensuring that "all of us have what we need to participate in, contribute to and benefit from a digital world". In other words, promoting the opposite of digital exclusion: digital inclusion.
What is digital inclusion?
The Digital Inclusion Blueprint defined digital inclusion as being when a "person, whanau or community has convenient, reliable access to affordable, accessible digital devices and an internet connection, and can confidently use them in their day-to-day life". In a report from 2017, called the "Pulse of our Nation" published by the Digital Inclusion Research Group, there were several groups of people considered likely to find themselves lost in the digital divide. These groups included:
people living in rural communities
people with disabilities
migrants and refugees with English as a second language
Māori and Pasifika youth
offenders and ex-offenders
seniors
people with low housing stability
people with low incomes, particularly families with children in low socio-economic communities
people with low literacy levels
people with mental health conditions
people who choose not to go online
the unemployed
As you can see that's a long list of people! The government continues its policy research in this area and in the coming years will be implementing action plans to bridge the digital divide so that all kiwis can thrive in the digital era. This will be done by connecting government initiatives to increase inclusion outcomes for New Zealand. Work is currently in progress.
A new basic need added to the traditional list
Does the world community need to add the internet to its list of basic needs, like food, water, basic healthcare and shelter? For the United Nations, the answer is already clear. In June 2018, the United Nations Secretary-General stressed the importance of universal connectivity for health and global development. He was quoted as saying in a virtual meeting that "the digital revolution affects every country and territory, and all areas of our lives. The internet is a powerful and essential global public good that requires the highest possible level of international cooperation". He adds that the pandemic has exacerbated problems of the digital divide, describing this situation as a matter of life and death for people unable to access important health care information; not to mention exacerbating problems of inequality for women and girls, people with disabilities and minorities. In the same speech, he gives a figure of 19% of the population in the least developed countries having an internet connection. The problem of digital inequality is one of the 21st centuries important challenges, alongside other issues like climate change mitigation and finding new clean energy sources.
In response to this problem, the United Nations drafted the Roadmap for Digital Cooperation. The goals of this roadmap are as follows: "To connect – by providing universal, safe, inclusive, affordable internet access by 2030. To respect – by putting human rights and human dignity at the centre of everything we do online, as well as off. To protect – by tackling the abuses and violations that threaten the security of people, communities, organisations and economies, and by reducing the danger of fragmentation".
In New Zealand, the government has its own Digital Inclusion Action Plan 2020–2021. Last year's action plan was focused on building strong foundations. The new action plan focuses on work by "government […] to fund and provide services to people in New Zealand who are not digitally included". Government work in this area is built around four key areas of digital inclusion: motivation, access (including affordability, connectivity and accessibility), skills, and trust. In the future, we hope that the advantage of living in a developed society won't be hampered by problems of the digital divide. We hope that very soon, all New Zealanders will be able to fully participate in the digital life.