The Quintessential Roulette Casino Games Guide
An ancient casino classic with a huge following. Roulette is not only easy to play, it is also potentially very lucrative!
Once you know the basics of roulette, you can enjoy this epic casino game at land-based venues and in RNG and live dealer formats online. The basics remain the same no matter how you play, with a numbered wheel with 37 or 38 pockets and the ability to bet on where you think the little ball will land.
There are a few changes to the bets available, depending on which version you choose, but that's it. You don't have to master complex strategies or rules, it's as simple as placing bets and watching if the red and black wheel will bring you a win.
Various roulette variations
European roulette wheels consist of 37 pockets numbered from 1 to 36 and have a single 0. The American version adds another 0, the 00, increasing the house edge from 2.70% to 5.26% and posing a greater challenge.
French roulette has the same wheel as the European variant, but adds the jail rule, which means that if the ball lands in the 0 pocket, you get your bet back if you have made an even odds bet.
The major versions of roulette that you will find in almost all brick-and-mortar and online casinos include American, European, and French. But these days the developers are constantly coming up with their own interpretations of this classic.
Popular, more modern interpretations include multiball and multiwheel titles, MONOPOLY roulette, pinball roulette, and there are even options that give you the chance to win a Progressive Jackpot!
The basics of the game
Your job is to predict where the ball will land.
The various betting options are displayed on the table, making it easy to choose one when you know what they entail.
You can also make more than one bet, so hedging is always an option in this casino game!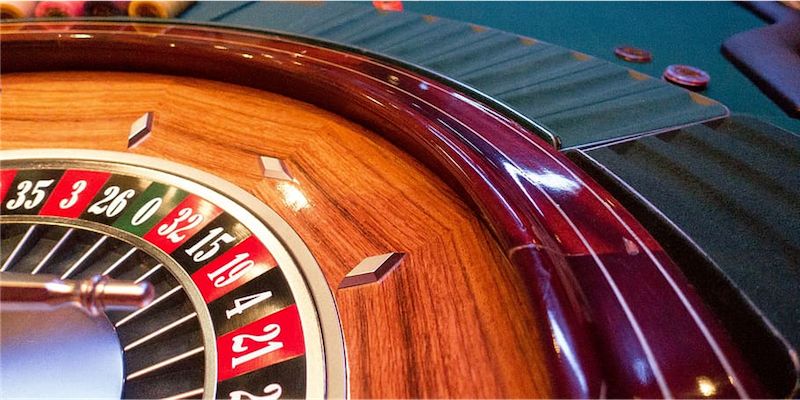 Source: Pxfuel
A Wealth of Different Wagers
This land-based online casino game has two betting categories named after the place they are on the table, Inside and Outside.
Outside bets are made on groups of colours and numbers rather than on specific pockets and are a great starting point if you're learning how to play:
What colour will the landing pocket be? These bets are even money.
On the table, you'll see three columns of numbers and you'll choose a number of pockets that you think the ball will end up in. These bets are paid at 2: 1.
Dozens resemble the betting options in the columns, but the number groups are divided into three categories: 1 to 12, 13 to 24, and 25 to 36.
You'll get double your bet back if you guess correctly.
Will the final result fall in the low numbers category from 1 to 18 or in the high class from 19 to 36? These bets are even money.
In this even money bet, you specify the number of pockets in which the ball will land.
Inside bets are slightly more challenging and include options such as:
This bet covers pockets 0, 1, 2 and 3 and pays 6: 1.
Here you are betting that one of four numbers will appear, each of which forms a square on the table for odds of 8: 1.
This bet covers pockets 0, 00, 1, 2 and 3 and you get 6: 1 if you are right.
These bets cover two rows of three numbers and pay 5: 1.
This bet covers a number of pockets on the table which, when highlighted, form a serpentine shape on the table.
You place your bet on the line that separates two numbers side by side on the wheel. If you are right, you are paid 17: 1.
This bet pays out a whopping 35: 1 because it is so difficult. You choose a certain number in which to land the ball.
This is a bet on any number in a row of three. If the ball lands in one of these pockets, the odds are 11-to-1.
The Casino game we can thank Blaise Pascal for
Now that you can hold your own at the roulette table, it is only fair that we mention the man behind the game.
Roulette originated in France in the 17th century as a side effect of the work of Blaise Pascal, who tried to invent a perpetual motion machine. Over the years, his initial work has evolved into the incredible online casino game we all know and love, but without him we would be nowhere.
Pascal tried - and failed - to find a way to create something that would work infinitely without an external source of energy. Instead, he is known for creating one of the best games of all time.
It is strange to think that a mathematician who lived and worked in France in the 16th century was responsible for the development of a casino game enjoyed by people from Canada and the rest of the world some 400 years later!